Calcutta Port Trust and Hiranandani Group partner to allow LNG tankers to Haldia
Hiranandani Group is building multiple LNG terminals in India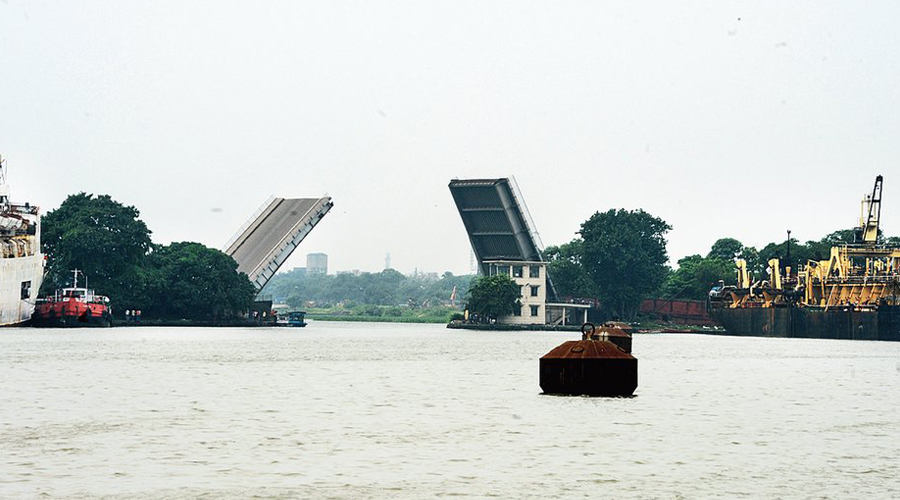 The first phase is likely to be commissioned in July 2024.
File picture
---
Calcutta
|
Published 23.02.21, 01:58 AM
|
---
Calcutta Port Trust has come to an agreement with Hiranandani Group, allowing the company to use the river channel to bring liquefied natural gas (LNG) tankers to Haldia, clearing one more step in building a terminal to transport clean gas to the state.
CPT, which is now called Syama Prasad Mukherjee Port, Calcutta, will collect marine charges and port dues to offer port related services such as pilotage and maintenance of the river channel. While the terminal will come up on a 38-acre land parcel provided by the Haldia Development Authority, the port will provide access to the waterfront and allow cargo handling.
"This is one of the two LNG terminals being proposed at Haldia. The one by the Hiranandanis will be of 5-million-tonne capacity, while V-LNG is going to build a 1 MT capacity terminal. Put together, it would bring additional cargo for the port," Vinit Kumar, chairman of the port, said.
Hiranandani Group is building multiple LNG terminals in India. The proposed jetty-based terminal at Kukrahati, near Haldia, will call for an investment of Rs 1,400 crore in the first phase with a capacity of 2.5mt. The facility will include a storage and re-gassification unit.
Darshan Hiranandani, CEO of Bengal Concession Private Ltd, said the project would start work in a few months. "We are awaiting a few approvals from the state government," he said.
The first phase is likely to be commissioned in July 2024. The terminal will feed into the proposed GAIL pipeline which is being laid from Panagarh to Haldia via Calcutta, linking Bengal with the rest of India by the national gas grid.
The Hiranandanis are also proposing to lay a 250-kilometre pipeline from Kukrahati to Bangladesh to feed the neighbouring market. This will call for an investment of Rs 1,500 crore. "We expect 60 per cent of the capacity to be utilised in Bengal, the rest will go to Bangaldesh," Hiranandani explained.
Since the jetty will be on river Hooghly, the shallow water level would not allow large ships to call. A deep drafted terminal at Maharashtra is going to be commissioned by Hiranandani soon where ships of 80,000 tonnes capacity can dock. The Bengal facility will be fed from that terminal by smaller ships of 15,000 tonnes.
Plans are afoot to supply LNG mounted on trucks to end users where it will be heated to convert it into gas and be used as fuel.