Calcutta now India's 3rd largest area for logistics, warehousing
Bengal's capital may be able to attract Rs 5,000 crore investment by 2022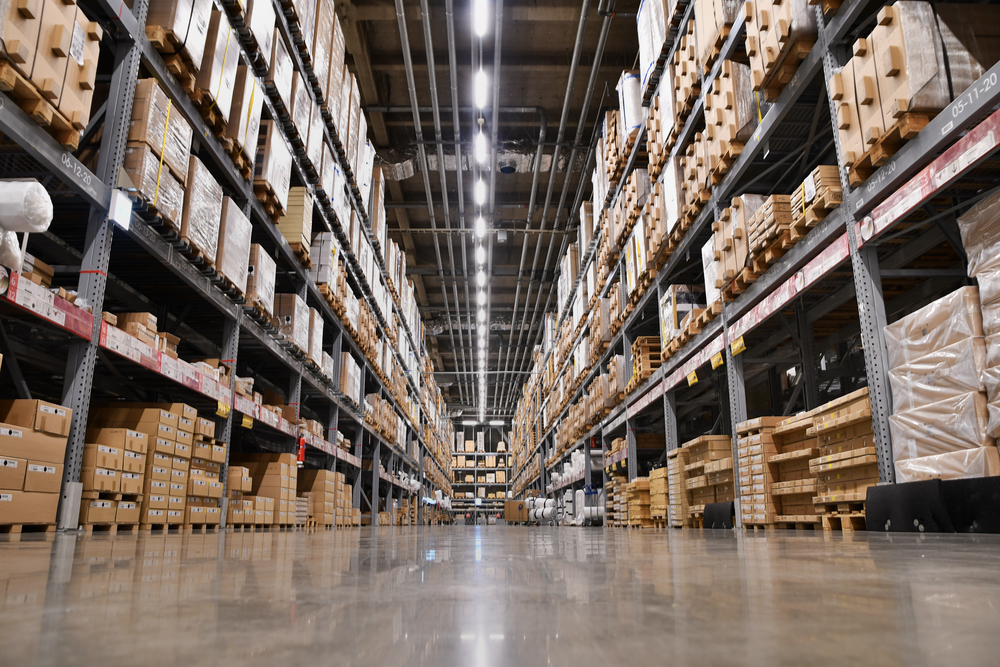 Calcutta and its suburbs consumed 3.4 million square feet Grade A space in 2018, up 70 per cent from 2017 when 2 million sq ft was taken up.
Shutterstock
---
Calcutta
|
Published 25.02.19, 08:26 PM
|
---
Calcutta has emerged as the third-largest market for warehousing and logistics in India, recording a 70 per cent growth in the absorption of space as the state starts reaping benefit from the implementation of the GST and the penetration of e-commerce.
The National Capital Region around Delhi and Bangalore are the only two locations to fare better than the city, a rare feat achieved by Calcutta among any asset class in real estate. The city, which usually appears at the bottom of the pecking order when it comes to residential and office space absorptions, consumed 3.4-million-square-foot space in 2018.
A study conducted by international property consultancy JLL suggests greater Calcutta may be able to attract Rs 5,000 crore investment by 2022, catering to the demand from occupiers looking to service the east and Northeast India.
The city and its suburbs consumed 3.4 million square feet Grade A space in 2018, up 70 per cent from 2017 when 2 million sq ft was taken up. JLL predicted fresh absorption by Calcutta would double by 2022.
Against 17.1 million stock in 2018, the total stock will go up to 35.8 million by 2022, registering a compounded annual growth rate of 20 per cent.
Chandranath Dey, senior director at JLL, said the GST and penetration of e-commerce backed by mobile internet is catalysing the growth.
"There is no need to keep large stock points in every state for local tax purpose. Essentially companies are veering towards the hub-and-spoke model and Calcutta is becoming the hub for the entire east and northeastern states," Dey explained.
The city not only caters to the 14-million consumption base of the Calcutta Metropolitan Region but also to the 46 million northeastern population. While new demand is coming essentially from e-commerce and third-party logistics players, the consolidation of space is also creating demand.
Cost of storage and reaching out to the customer determine the logistics cost, apart from the customer base. Several companies are looking to move out from small boxes to bigger ones.
Despite the changes in the FDI policy for e-commerce, two giants — Amazon and Flipkart — are scouting for multiple locations to scale up warehouses. Demand is also coming from their vendors and suppliers.
Real estate industry sources said Flipkart is directly operating 6 lakh sq ft space while a million sq ft is in pipeline. In comparison, Amazon is directly operating 3.5 lakh sq ft and another 2.5 lakh sq ft is being added. This is over and above the 100-acre plot Flipkart had acquired from the Bengal government at Haringhata. Potentially, 2 million sq ft can be added there.
Location is key
National Highway 2 (Delhi Road) and NH 6 (Bombay Road) accounted for 82 per cent of the Grade A & B warehousing stock and 85 per cent of the total absorption in 2018.
The "Calcutta Industrial Real Estate Map", which JLL recently published, also included north suburbs (BT Road/ Jessore Road) and ports and south suburbs (Diamond Harbour Road) as two important vectors.
Strong demand is egging logistics-focused global PE funds/developers such as Morgan Stanley, ESR, Indospace, Embassy putting money in Calcutta.
Surekha Bihani, JLL's managing director in Calcutta, said: "We are constantly receiving enquiries from national and international private equity funds, e-commerce and FMCG players for grade A warehousing space in Calcutta region."