Break Your Savings Or Take A Loan For Your Operation?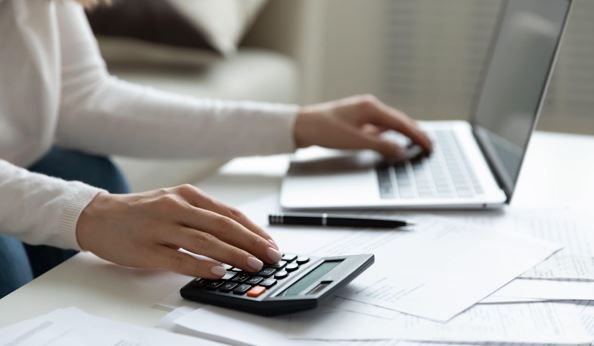 ---
Published 03.12.21, 06:40 PM
|
---
It is a dilemma that is giving you sleepless nights: you wish to undergo an operation but are left with two choices. You can either break your savings, or borrow a quick loan to fund the procedure. Leading loan apps in India offer emergency medical loans in the quickest time and with minimal documentation. Which one should you choose? This article outlines the merits of each and helps you decide.
Keep your savings intact as long as you can
The savings habit is one of the most important ones to inculcate. It teaches focus, discipline and structure for your personal finances. Staying the course is often difficult, especially when you are faced with sudden emergencies, or wish to indulge yourself or a loved one with an expensive purchase. But staying the course also reaps a rich harvest for you – over time, you accumulate a large fund of money that can help you realise a big dream, or keep you in good stead in the retirement years.
It cannot be disputed that saving a large sum of money – enough to pay for a significant dream or fund a medical emergency – takes several months and even years. It requires patience and dedication, and you cannot be tempted to spend it for short term needs. Breaking the savings fund takes a few minutes, but creating the fund takes years.
Are you certain you want to break into your savings for a short-term need, however urgent?
If you take a personal loan…
A personal loan is a sum of money approved against your income, credit score, repayment history and age. It does not require any physical security or collateral for approval. The lending institution such as a reputed lending app offers the personal or quick loan within a few hours of you applying for it on the app. The loan amount is disbursed to your account and you can use it to fund a medical operation, or buy something expensive, or for any other suitable purpose.
The personal loan is a better funding solution for short term needs, since it has a shorter tenure, less paperwork, easy repayment options and the ability to build good credit for you. Leading loan apps sanction immediate loans online by way of medical emergency loans, education loans, wedding loans, and so on.
Some scenarios to consider:
- If you were to use your own savings to fund the medical procedure, instead of borrowing a quick loan, you would not be in debt at all. Besides, you wouldn't need to wait to schedule the procedure. However, you would lose all or part of your savings in the process and have to start all over again to rebuild it.
- Using a personal loan as a medical emergency loan would satisfy the requirement without hampering your savings. It could be repaid in a series of easy EMIs and you would be debt-free in a few months.
- The personal loan would help build credit if you have a low credit score. If the amount is sufficiently large, you can use the loan to pay for the emergency procedure, medicines, doctor consultation fees, post-operative nursing, post-operative therapy, ambulance costs, diagnostic tests, etc.
But do note that the personal loan carries a higher rate of interest than secured loans like home loans and car loans. It is best to take the loan only if the interest is on the lower side among comparable lending apps in India.