Bond prices crash on twin worries
The collapse came as the budget documents showed gross market borrowing to come at a record Rs 14.95 lakh crore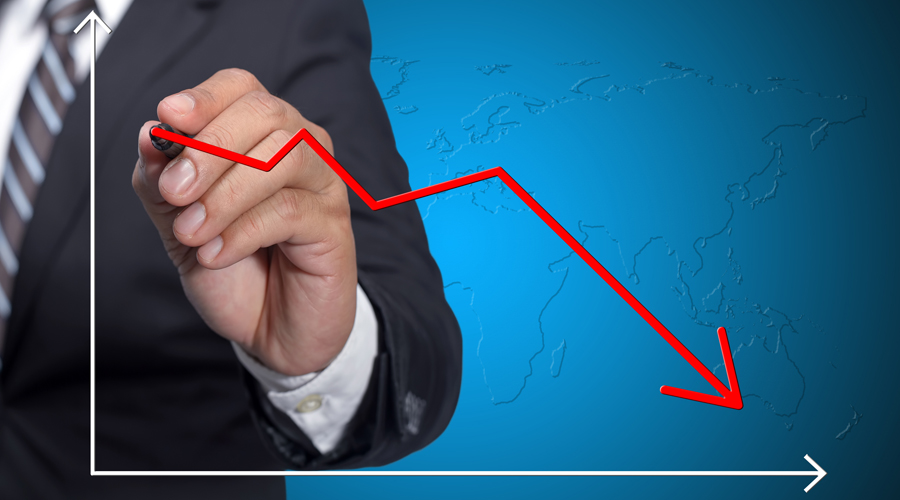 Representational image.
Shutterstock
---
Mumbai
|
Published 02.02.22, 02:48 AM
|
---
Bond prices crashed on Tuesday as participants were rattled by the absence of any announcement pertaining to India's inclusion in global debt indices and record gross borrowing in the next financial year.
As a result, yields (which are inversely related to prices) on the benchmark 10-year bond spiked almost 20 basis points to an intra-day high of 6.88 per cent before ending at 6.83 per cent against the previous close of 6.68 per cent. Experts feel that it is set to touch 7 per cent over the next few days.
The collapse came as the budget documents showed gross market borrowing to come at a record Rs 14.95 lakh crore, higher than market expectations of Rs 12-13 lakh crore.
For the markets, the increased supply of government paper comes at a time the RBI has been sucking out surplus liquidity through its variable rate reverse repo auctions. Yields on government debt have been rising since December 2021 when the US Federal Reserve signalled a hawkish stance.
In such times, the markets were hoping that the finance minister would announce India's inclusion in global bond indices, which would bring in new set of investors.
The expectation was that India would remove capital gains tax and withholding tax on investments in bonds by FPIs. It would then qualify them to be included in a global bond index or be settled in Euro Clear where none of the nation impose a capital gains tax on bond transactions.
However, revenue considerations forced the Centre to not give any relief on capital gains to the foreign portfolio investors, at least in this budget.
This was indicated by revenue secretary Tarun Bajaj at the post-budget news conference.
"The non-resident to non-resident transactions are tax-free and there is no issue of capital gains. However, there is an issue (of capital gains) between non-resident and resident. The BEPS discussions are on for us and in those discussions we are actually saying that the capital gains tax, the rights should come to the country where the transactions emanate from. That has been our stand and those discussions are still on. So this was not the right time for us to take a decision in a manner where we give up on our own domestic thing… and that was the basic reason that we did not want to mention it here (in the budget)'', he said.
Observers added that the rise in bond yields would complicate matters for the RBI, which may now have to step in with open market purchases to support the markets. The upmove is also not good news for banks since it leads to treasury losses on their bond portfolio.