Blow to Apple over App Store
Epic Games had accused the company of acting as a monopoly by forcing users to pay for in-app purchases through the iPhone maker's payment system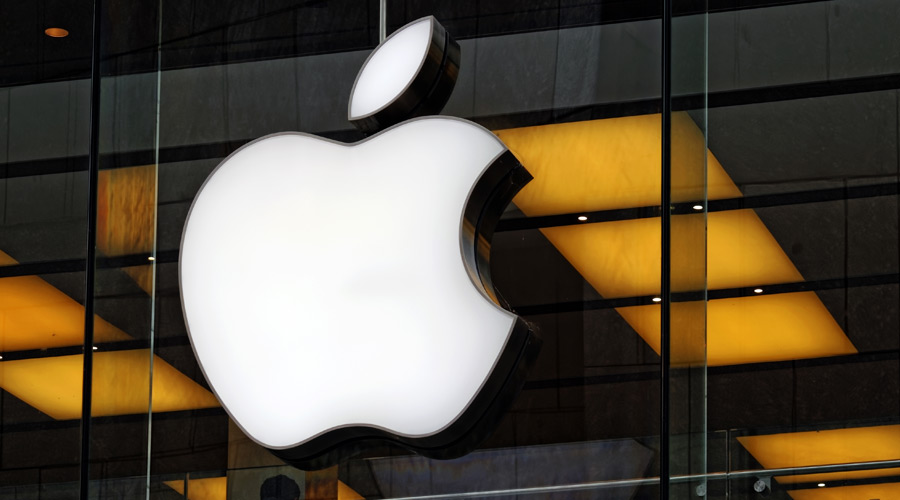 Apple levies a fee of as much as 30 per cent on revenues generated through its App Store.
Shutterstock
---
London
|
Published 12.09.21, 02:20 AM
|
---
Apple has been ordered to overhaul its App Store in a potential blow to one of its most lucrative businesses. An American judge on Friday delivered her ruling in a bitterly fought legal case brought by the owner of Fortnite, the popular computer game.
Epic Games had accused Apple of acting as a monopoly by forcing users to pay for in-app purchases through the iPhone maker's payment system. The ruling stated that Apple cannot prevent developers from providing buttons or links in their apps that direct customers to pay in other ways for apps and subscriptions. It also cannot bar developers from contacting customers using information obtained after they sign up within an app, the judge said.
Apple levies a fee of as much as 30 per cent on revenues generated through its App Store. Epic Games had branded the charge the "Apple Tax".
The ruling comes after a three-week trial in May before Judge Yvonne Gonzalez Rogers of the US District Court for the Northern District of California. Apple shares fell more than 2 per cent as investors digested her ruling.
The decision undermines a mainstay of the business model of the App Store, which prohibit developers from explicitly encouraging users to pay them directly.
The judge stopped short of granting Epic some of its other wishes such as forcing Apple to open up the iPhone to third-party app stores and allowed Apple to continue to charge commissions of 15-30 per cent for its own in-app payment system. She ruled that Epic had failed to demonstrate that Apple is an illegal monopolist, but it did show that the smartphone giant engaged in anti-competitive practices.
India reaction
The US court verdict evinced a strong reaction from Indian app developers.
"We look forward to a reality where Indian developers will have a choice of which payment options to adopt and Indian payment players will get a level playing field to compete in the app economy. Such a move will unleash app economy revolution in India while also putting more money in the hands of developers," Sijo Kuruvilla George, executive director — Alliance of Digital India Foundation, said.
He expressed the hope that "the development will force introspection on the part of Apple and Google to act less like a toll gate collector and more like a service provider. It is critical that the government also enacts laws to ensure the interests of Indian developers are safeguarded".
With inputs from Delhi bureau and agencies