Bharat Coking Coal signs Rs 1,880 crore contract to extract methane
The agreement comes at a time of the commissioning of the ambitious gas pipeline infrastructure in eastern India under the Urja Ganga project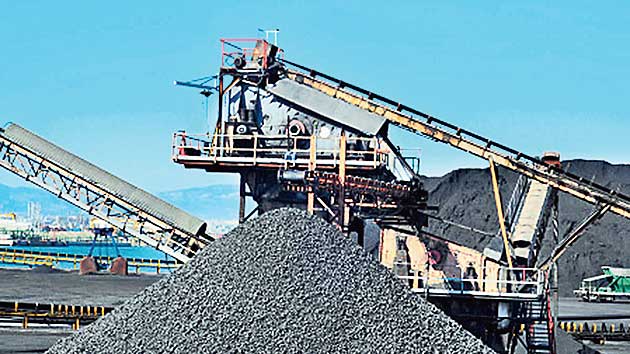 ---
Calcutta
|
Published 21.09.21, 01:28 AM
|
---
Coal India subsidiary Bharat Coking Coal Limited has signed a Rs 1,880 crore revenue sharing contract with Ahmedabad-based Prabha Energy Private Limited for the commercial extraction of coal bed methane from Jharia. 
The agreement comes at a time of the commissioning of the ambitious gas pipeline infrastructure in eastern India under the Urja Ganga project. In February 2021, the 348kilometre Dhobi-Durgapur natural gas pipeline was commissioned under the project  
In the methane project, Bharat Coking would put up close to Rs 370 crore towards the cost of land and the rest will be met by the private developer 
The project is scheduled to commence in three phases. The first phase of exploration is two years followed by the pilot phase for three years and a production phase of 30 years.
Coal India expects the first two phases will be completed ahead of the deadline. Coal bed methane will be extracted from CBM Block-I which has an estimated resource of 25 billion cubic metres. The average production capacity is estimated at 1.3 million metric standard cubic metres per day when commercial operation starts.
Coal bed methane extraction is part of Coal India's plan to diversify under the clean coal energy initiative. The methane could be utilised for city gas distribution or through pipeline for potential commercial users.
Further, removing methane from underground coal mines can improve mine safety, productivity, increase revenue and reduce greenhouse gas emissions. 
This is the first time Coal India will extract coal bed methane from its own leasehold area. 
It plans to extract methane from two other blocks — one in Eastern Coalfields and another in South Eastern Coalfields — that have a combined resource of 2.7 billion cubic metres per day.