Bengal finance minister threatens to submit dissent note at GST Council meeting
The Centre then backed down and agreed to form a Group of Ministers to discuss the contentious issue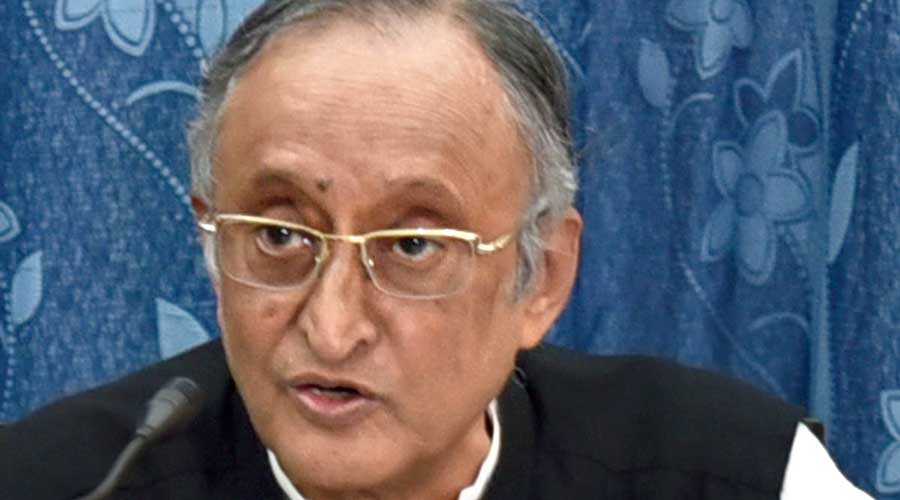 ---
Calcutta
|
Published 29.05.21, 02:12 AM
|
---
Bengal finance minister Amit Mitra said he had threatened to submit a dissent note at the GST Council meeting when the Centre blocked the state's proposal to fix a zero tax rate on Covid-related products.
That is when the Centre backed down and agreed to form a Group of Ministers to discuss the contentious issue.
Mitra said he had received support from the ministers of nine other states when he pushed his proposal. Three other state ministers had lobbied for a flat 5 per cent GST rate on all Covid products.
Mitra then offered a compromise: reduce the rate to 0.1 per cent which could be notified through an ordinance. But the Centre stuck to its guns, prompting him to threaten a dissent note.
"It would have been the first dissent note in the Council if they had gone ahead. That's when they decided to relent," he added.
"I had expected the GST Council would have the boldness to address a once-in-a-hundred-year event like the Covid pandemic. You cannot impose an 18 per cent GST on hand sanitisers," Mitra told The Telegraph.
The Bengal government officers had put up a stiff fight in the fitment committee meeting and hammered out the decision to bring down the GST rate on medical grade oxygen, O2 concentrators, covid testing kits and pulse oximeters from 12 to 5 per cent.
However, they failed to drive consensus on a rate cut for hand sanitisers (18 per cent), ventilators (12 per cent), RTPCR kits (18 per cent), RNA Extraction machine (18 per cent), and genome sequencing machines (12-18 per cent).
Mitra also said he did not agree with the Centre's estimate of a Rs 1.58 lakh crore GST compensation this year. He felt it would be closer to Rs 2.13 lakh crore.
He said the Centre still owed compensation of Rs 63,489 crore in the previous year which could be given in the form of a grant.