Banks unlikely to pass on RBI cut: 10bps is the best they may offer
Costs are rising with higher provisioning, and industry is not in a mood to borrow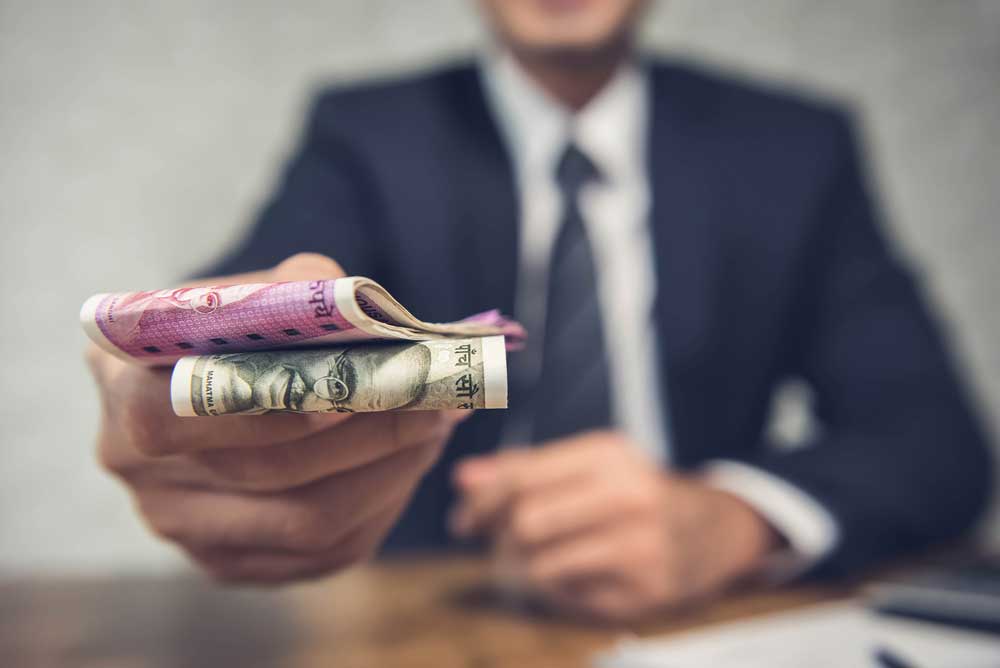 ---
---
The finance ministry has been asking state-run banks to pass on the rate cut announced last week by the RBI to customers.
However, with the largest PSU bank, the SBI, trimming rates by just five basis points, most other state-run banks are either looking at the option of not lowering the rates at all or passing only up to a 10-basis-point cut in lending rates.
Top finance ministry officials said they were asking PSU banks to pass on the rate cut to consumers, home loan borrowers and as far as possible to industry. However, the director of a Delhi-based state-run bank said, "With rising costs, including higher provisioning for loans, it is impossible for banks to pass on the rate cut… At best we can pass on 10 basis points."
M. Govinda Rao, a former member of the Prime Minister's Economic Advisory Council, said, "We will have to see how this (rate cut )works out. Not only will there be a reluctance on the part of the banks to pass on the rate cut, I fear industry is not in a mood to borrow, given the current situation."
Industrial growth has been tardy with the index of industrial production falling to 0.5 per cent in November on the back of poor demand. Manufacturing, which constitutes 77.63 per cent of the index, shrank 0.4 per cent against a 10.4 per cent growth a year ago.
"There is always a trade-off between growth and inflation targeting in any monetary or fiscal policy, but the big question is will this pay off?" Professor Biswajit Dhar of JNU's Centre for Economic Studies and Planning, asked.
Bankers agree with Rao that there would not be too many takers even if rates were reduced by 10-20 basis points. The RBI data showed the annual bank loan growth at 14.5 per cent at the end of January 4, largely contributed by retail loans rather than lending to businesses.
Though the government has pumped in large sums of money into the system through open market operations, it has also sucked out large sums by increasing its borrowing. "This contradiction has not helped credit flow," pointed out Rao.
Household savings rate is at a low of just over 7 per cent compared with an usual 24-25 per cent. Consequently, deposit growth has not been able to keep pace with the credit growth and now stands at 9.2 per cent year-on-year. This does not permit the banks to reduce the deposit rate as otherwise they would be short of deposits which could migrate to other investment opportunities.
"There will be a natural stickiness and we do not expect deposit rates to come down anytime soon," said Amit Bannerjee, an independent merchant banker specialising in East Asian Funds.