Bank of Baroda first off the blocks to raise rates
All banks are expected to raise their lending rates linked to an external benchmark such as the repo rate by a similar margin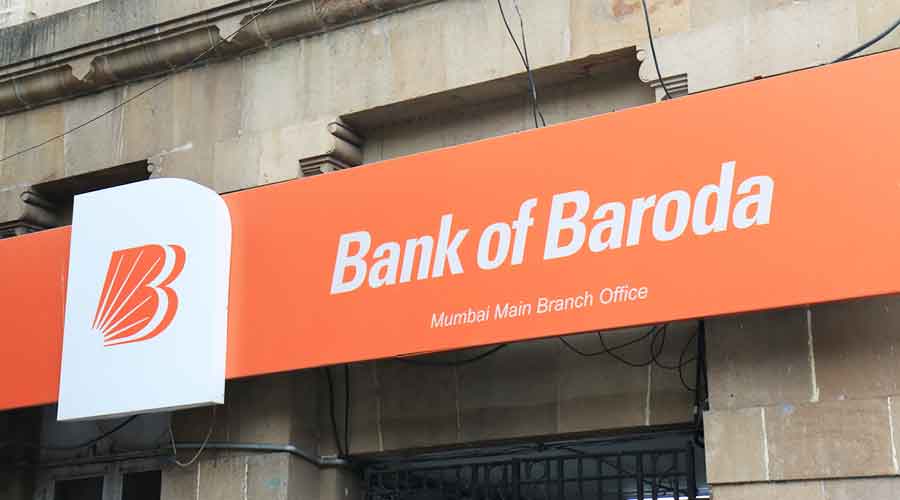 Representational Image
File Photo
---
Mumbai
|
Published 06.05.22, 02:19 AM
|
---
Bank of Baroda (BoB) on Thursday became the first lender to raise the interest rates on home and auto loans following the Reserve Bank of India's surprise decision to jack up the policy repo rate by 40 basis points to 4.40 per cent on Wednesday.
Two other public sector banks — Bank of India and Central Bank of India — have also raised their repo linked lending rate (RLLR).
All banks are expected to raise their lending rates linked to an external benchmark such as the repo rate by a similar margin. ICICI Bank has increased its ICICI Bank External Benchmark Lending Rate to 8.10 per cent but has not touched the rate on its home and personal loans.
Deposit rates have also started to move up after the RBI raised its repo rates, the first in almost four years. Kotak Mahindra Bank and Axis Bank on Thursday have increased FD rates.
With the RBI expected to further raise rates in the future, BoB's move could just be the beginning of a hardening interest rate regime
BoB said its Baroda Repo Linked Lending Rate or BRLLR stands revised upwards to 6.90 per cent with effect from May 5. This includes the repo rate of 4.4 per cent and a mark-up of 2.50 per cent.
Interest rates on new BoB home loans will now range between between 6.90 per cent and 8.25 per cent depending on credit scores.  The rates for new car loans will range from 7.40 per cent to 10.65 per cent, pre-owned cars 9.40 per cent to 12.40 per cent and two-wheelers, 11.40 per cent.
The rates on existing floating rate loans will go up but on the next reset date. If EMIs are fixed, the loans will be of a longer duration. Analysts are recommending pre-payment of the loan by a certain amount to bring down the burden.
Bank of India said its RLRR with effect from May 5, 2022, is 7.25 per cent. Central Bank of India has also revised  RLRR by 0.40 per cent, with effect from May 6.  The revised RLLR of the bank will be 7.25 per cent plus credit risk premium from the existing rate of 6.85 per cent plus CRP.
The RBI has said that from October 2019, all new floating rate loans for houses and cars and others as well as to MSMEs be linked to a an external benchmark such as the repo or T-bills.
Loans to industry are linked to the earlier system of marginal cost of funds based lending rate (MCLR), the lowest rate on offer. However, the pass-through under MCLR is not as efficient as under the external benchmark rate.
SBI chairman Dinesh Kumar said the RBI move will bump up the bank's MCLR by just 2 basis points. He said the hike in interest rates should not impact the demand for loans as "the rate of (growth of) salaries will probably be higher than the rate of EMIs".
Deposit rates up
Kotak Mahindra Bank has raised the rate on 390-day FDs to 5.50 per cent, while FDs for 23 months will earn an interest rate of 5.60 per cent, up 35 basis points. Senior citizens will earn 50 basis points more over this card rate. Axis Bank also revised interest rates on deposits of over Rs 2 crore.
Customers will earn an interest rate of anywhere between 3.20 per cent and 4.90 per cent on such deposits.
Meanwhile, yields on the benchmark 10-year paper on Thursday closed at 7.40 per cent — a gain of two basis points over the last close.
BoE rate hike
The Bank of England sent a stark warning that Britain risks a double-whammy of a recession and inflation above 10 per cent as it raised interest rates on Thursday to their highest since 2009, hiking by quarter of a percentage point to 1 per cent. UK inflation rate in March at 7 per cent is the highest in 30 years.
The pound fell more than a cent against the dollar to hit its lowest level since mid-2020, below $1.24, as the gloominess of the BoE's new forecasts for the world's fifth-largest economy caught investors by surprise.