Bandhan Bank allays growth fears
Business growth unlikely to be a challenge despite RBI bar on new branches, CEO Ghosh says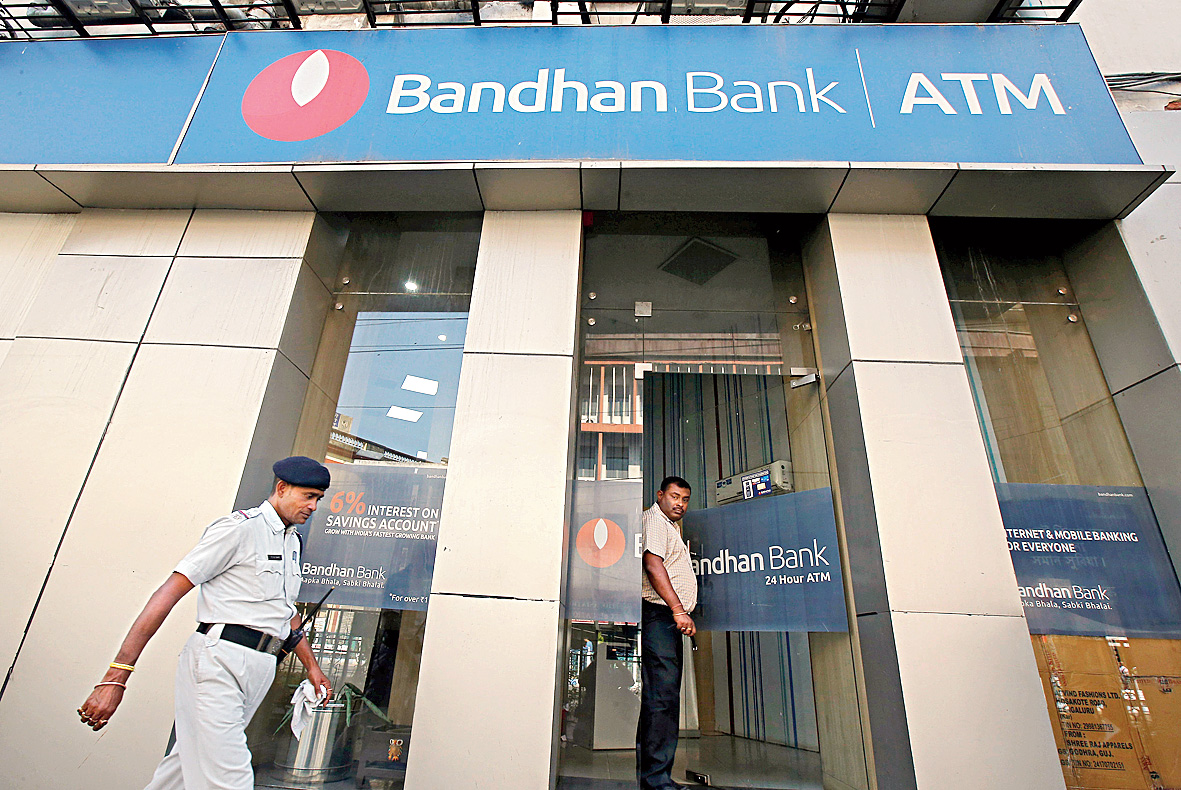 ---
|
Calcutta
|
Published 19.10.18, 08:38 PM
---
City-based Bandhan Bank has the headroom to grow business in its existing branches and doorstep service centres even as the lender will need the RBI's approval to set up new branches.
The restriction was imposed on Bandhan Bank after it failed to trim the promoters' stake to 40 per cent within three years of starting operations under the licensing requirements.
The bank's managing director and CEO Chandra Shekhar Ghosh has informed analysts in the bank's quarterly earnings call that business growth is unlikely to be a challenge even if there was now a need for approval on expansion.
"Per DSC (doorstep service centre), the number of customers now as borrowers is 2,700. We have a capacity of 3,600 per DSC. So, we have the capacity to add 900 per DSC. But if we would like to reach 3,600, we would need another 2.5 years to cross it. With 938 branches, we average 3,000 customers. Any private bank has 25,000-30,000 customers in a branch. Also, we would like to add more customers in the existing branches. So, I hope the business growth is not going to be a challenge for us," said Ghosh.
As on September 30, 2018, the bank had a network of 938 branches, 3010 DSCs and 476 ATMs. It has recorded a 51 per cent year-on-year growth in advances for the quarter ended September and a 20 per cent growth in the number of active borrowers.
The bank's capital adequacy ratio as of September quarter was 32.6 per cent, higher than 26.3 per cent in the year-ago period.
It has received regulatory exemption from Sebi on a mandatory one-year lock-in period post IPO to dilute equity holdings. That could help the bank to bring down the stake of the non-operative financial holding company and comply with the RBI's licensing criteria of 40 per cent promoter holding from the current 82 per cent.