Outlook for banks turn positive as economy recovers
The optimism, visible since September, has seen the Bank Nifty outperforming the Nifty 50 around 22% from that month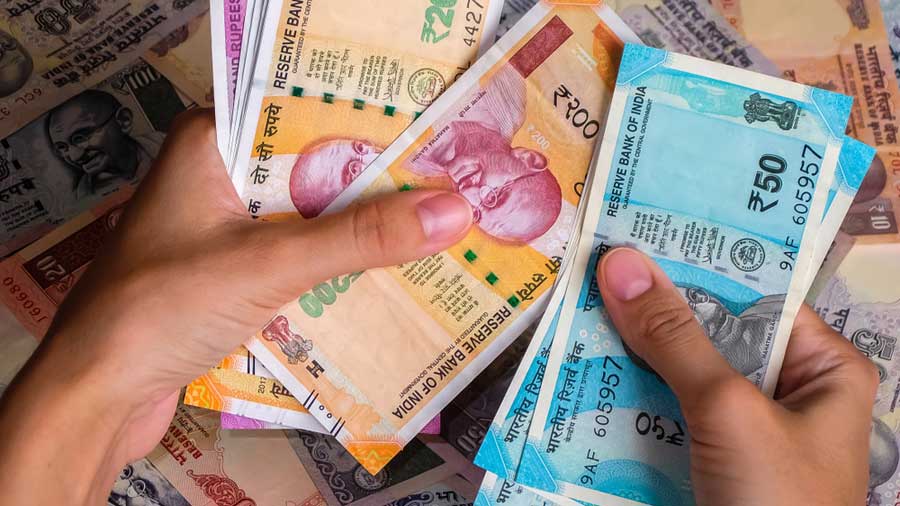 With a gradual revival in business and regulatory developments, the extent of one-time restructuring could be in lower single digits
Shutterstock
---
Mumbai
|
Published 14.12.20, 02:19 AM
|
---
After going through a difficult phase during the onset of the Covid-19 pandemic, the outlook for banks is turning positive as the economy moves towards recovery and the asset quality looks unlikely to deteriorate sharply.
The optimism, visible since September, has seen the Bank Nifty outperforming the Nifty 50 around 22 per cent from that month. The same index had underperformed around 19 per cent between March and September over  fears of NPAs rising significantly once the moratorium on loans ended in August.
However, positive commentary from bank managements following the second quarter results on asset quality and collection has seen a change in the investor sentiment. Collection efficiency in the system has risen to around 90 per cent in September from around 50 per cent in March.
"The second quarter performance and management commentary calmed the nerves of the banking sector on the back of a steady performance," analysts at ICICI Securities said.
They said the trend in collections has seen a considerable improvement while the the initial commentary from management and industry data suggests the restructuring would be lower than anticipated. "Outstanding contingency buffer seems to be adequate to take care of incremental stress, thereby safeguarding any adverse impact on earnings trajectory."
With a gradual revival in business and regulatory developments, the extent of one-time restructuring could be in lower single digits .
The  unlocking of the economy and festive season are expected to lead to a pick-up in credit offtake, particularly in retail. Though corporate credit is unlikely to show any major growth, the ECLGS (emergency credit line guarantee scheme) would help push credit to the MSMEs , ICICI Securities said.
A senior banker who did not wish to be identified said  the gross NPAs for the current fiscal is likely to be lower than 12.5 per cent in contrast with the Resere Bank's projections of 14.7 per cent gross NPA by the end of the fiscal under a severely stressed scenario and 12.5 per cent in a baseline scenario.
According to analysts at Emkay, the gross NPAs across both PSU banks and their private sector peers declined 40 basis points on a sequential basis during the second quarter. However, this could be because of the Supreme Court directing banks not to declare NPAs even if they were in default on August 31.
The brokerage added that the restructuring guidance of 1-3 per cent for large banks and 3-5 per cent for small- and mid-sized banks post the second-quarter results has surprised positively against  expectations of around 5-8 per cent.