Axis Bank inks pact with Max Financial Services and Max Life Insurance
Axis Bank and Max Life have a bancassurace arrangement for nearly a decade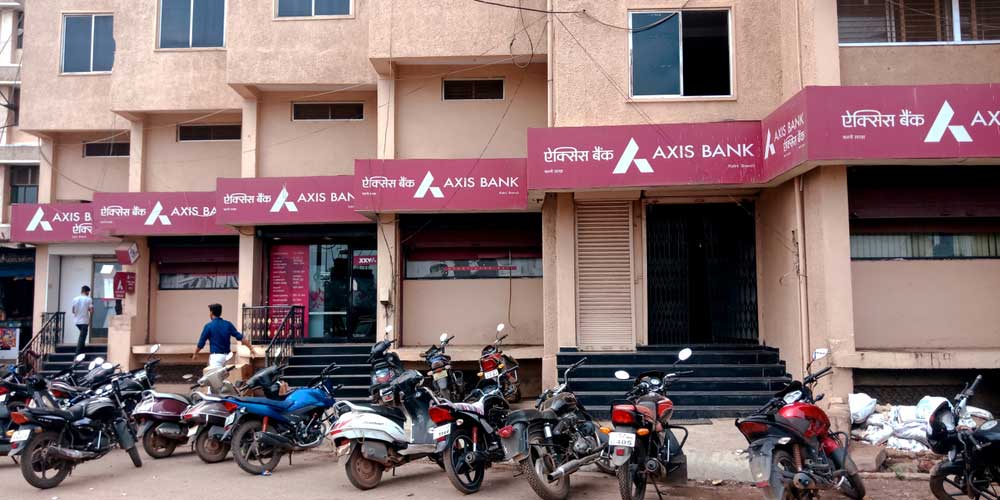 ---
|
Mumbai
|
Published 20.02.20, 07:28 PM
---
Axis Bank has entered into a confidentiality and exclusivity arrangement with Max Financial Services and its subsidiary Max Life Insurance Company to examine the possibility of the private sector lender forming a long-term strategic partnership with Max Life.
The potential transaction could see Axis Bank picking up a stake in the life insurer. Shares of Max Financial soared over 9 per cent on the bourses on Thursday on reports that the private sector bank could pick up more than a 20 per cent stake in Max Life. The Max Financial share ended at Rs 565.05, a rise of Rs 48.60, over the previous close.
Max Life is the largest non-bank owned private life insurer. Max Financial Services holds a 72.5 per cent stake in the insurer, while Mitsui Sumitomo Insurance and Axis Bank hold a 25.5 per cent and a 2 per cent stake, respectively.
Axis Bank and Max Life have a bancassurace arrangement for nearly a decade. The new premium generated through this arrangement has aggregated over Rs 12,000 crore, while maintaining high persistency.
Amitabh Chaudhry, managing director and chief executive officer of Axis Bank, said, "At the bank, we constantly keep assessing various strategic opportunities and we see a potential for greater participation in the under-penetrated life insurance space.
"We have had a long standing bancassurance relationship with Max Life and the on-going discussions are a step further to deepen and strengthen this strategic partnership. The successful completion of the proposed transaction is expected to create significant value for all stakeholders,'' he said.
According to Analjit Singh, founder and chairman, Max Group, the partnership between Max Life and Axis Bank has set multiple benchmarks in the life insurance industry for policy sales, customer retention, rigorous training to ensure need-based policy writing and technology integration.