Auto sales fall to 19-year low, stir questions on deeper malaise
See no economy; Hear no economy; Speak no economy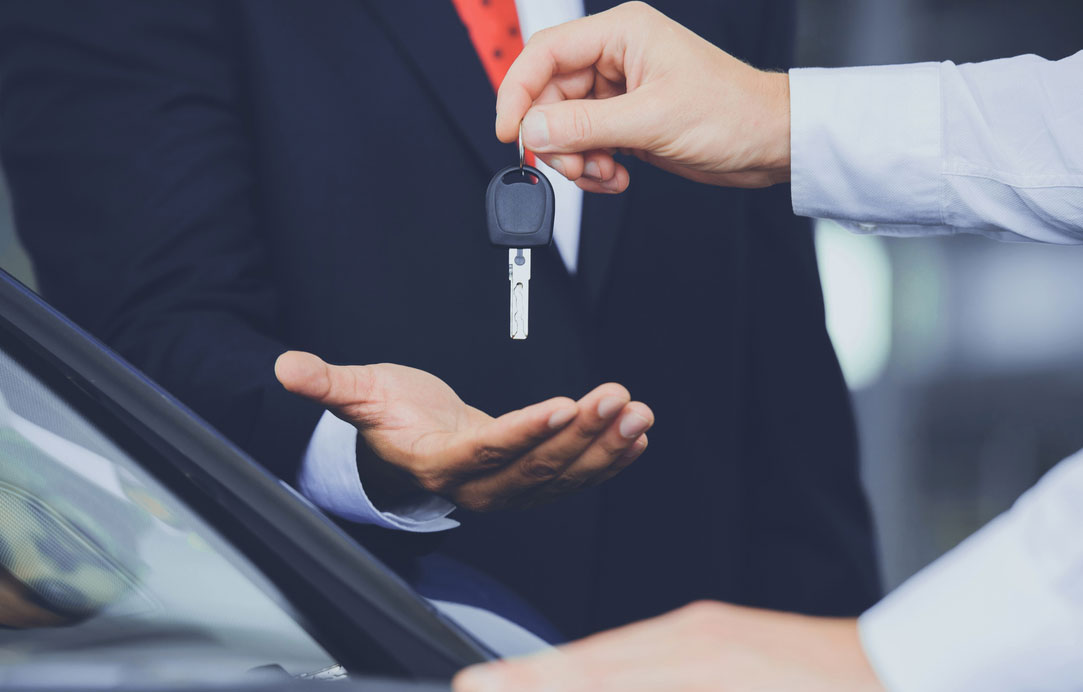 The fall in passenger vehicle sales was the ninth consecutive month of decline, sparked by a financing crunch that has triggered wide-scale job losses in the auto sector.
(iStock)
---
New Delhi
|
Published 13.08.19, 08:51 PM
|
---
"The data show how urgent the need is for a revival package from the government. There is urgent need for some action. The industry is doing all it can to promote sales. I think this is the time when the industry really needs the support of the government which needs to come out with a revival package," SIAM director-general Vishnu Mathur told reporters.
"The auto industry has witnessed 3.45 lakh job losses due to the slowdown. Nearly 300 dealership outlets have shut, resulting in 2.3 lakh people losing jobs. The auto component manufacturers are reporting the loss of almost 1 lakh jobs while original equipment manufacturers have sacked 15,000 workers," Mathur said.
The auto industry employs over 3.5 crore people directly and indirectly.
The quibble
The auto industry seems to be divided over how serious the problem really is.
Maruti Suzuki chairman R.C. Bhargava continued to insist that the crisis was transient and would blow over by the end of the third quarter (October-December).
"I don't think there is a major problem in the economy at all. These transient problems will go away in a few months," Bhargava told a television channel.
However, Soumitra Bhattacharya, managing director of Bangalore-based auto component maker Bosch, said: "The slowdown is not cyclical but structural."
Bhattacharya is one of the first high-level executives to characterise the crisis as "structural" and not "cyclical" — which could spark more than a semantic quibble within corporate boardrooms over the nature of the overall slowdown of the economy at a time when financing flows to the industry has started to slow.
The Narendra Modi government has been refusing to acknowledge the seriousness of the problem and has dragged its feet on a stimulus package to revive the faltering economy.
Earlier this week, Reserve Bank of India governor Shaktikanta Das also waded into the debate.
"Our understanding is at this point, it is perhaps a cyclical slowdown, not really a deep structural slowdown," the RBI governor said after the bank's monetary policy committee cut its growth forecast for the economy to 6.9 per cent from 7 per cent earlier.
A cyclical slowdown would suggest that matters would improve in a couple of months; a structural problem would require a pump-priming package of measures from the government backed by a raft of steps by the RBI to improve credit flows.
Revival package
The automobile industry has seen downturns before: in 2008-09 and 2013-14. But back then, the mitigating factor was that at least some segments of the industry were growing.
"This time around, all the segments of the industry are reporting a decline in sales," SIAM director-general Mathur said.
"What is extremely worrisome is the fact that the decline in July is a lot worse than that in the April-July quarter. And let's not forget that the first quarter of last year had also seen a decline over the year before," said Rajesh Goel, senior vice-president and director (sales and marketing) at Honda Cars India Ltd.
"We are hoping that the government would soon come out with a revival package.… However, it is still not clear what all elements would be included in it," Mathur added.
The automobile industry has been pressing for a cut in the goods and services tax on vehicles from 28 per cent to 18 per cent but has been fobbed off by the government which is battling its own problems with falling revenue collections.
Bhargava believes that the crisis has exacerbated because of a convergence of negative factors: new regulations on safety features making it mandatory for cars to have airbags and anti-lock braking systems (ABS); the introduction of collateral-based financing for automobile dealers, higher loan rates for new car purchases; and a three-year insurance policy. All of these have raised the costs of ownership and deterred sales, the Maruti Suzuki chairman says.
"If this industry goes down, then everything gets hurt. Manufacturing, jobs and revenue to the government," added Mathur.
Last week, Tata Motors and Mahindra and Mahindra announced plans to cut production at their plants in response to one of the worst downturns that the industry has faced.
"The headwinds faced by the automotive industry continue as a result of subdued consumer sentiment…. We hope that the overall buying sentiment will improve in the run-up to the festive season and with the monsoon turning out to be better than initially anticipated," said Veejay Ram Nakra, M&M's chief of sales and marketing (automotive division).
Bhargava lives in hope too. He reckons that the decline in percentage terms may not be as severe as the base effect of the third quarter kicks in. But that would be a statistical outcome — and would not really mark a turnaround.
Automobile sales sank to a 19-year low in July and tumbled 18.71 per cent to 18,25,148 units, deepening concerns that the prolonged slump in one of the key sectors points to deeper problems in a stuttering Indian economy.
Passenger vehicle sales — one of the closely watched high-frequency indicators — plunged 30.98 per cent to 200,790 units compared with 290,931 units in the same month last year.
The fall in passenger vehicle sales was the ninth consecutive month of decline, sparked by a financing crunch that has triggered wide-scale job losses in the auto sector.
On Tuesday, the Society of Indian Automobile Manufacturers (SIAM) released figures for July that showed overall vehicle sales had dived 18.71 per cent from 22,45,223 units in July 2018.
This is the biggest decline in vehicle sales since December 2000 when it had plunged by 21.81 per cent.
Car sales slumped by 35.95 per cent to 122,956 units from 191,979 units in the same month a year ago.
Maruti Suzuki India — the country's largest car maker — posted a 36.71 per cent decline in its July sales at 96,478 units. Hyundai Motor India Ltd (HMIL) saw sales dip 10.28 per to 39,010 units.
Two-wheeler sales last month declined 16.82 per cent to 15,11,692 units compared with 18,17,406 units in the year-ago month.
Hero MotoCorp registered a 22.9 per cent drop in sales at 511,374 units.
Commercial vehicle sales were down 25.71 per cent to 56,866 units in July as compared with 76,545 units in July 2018.