August factory activity up
Trend indicates an improvement in operating conditions across the manufacturing sector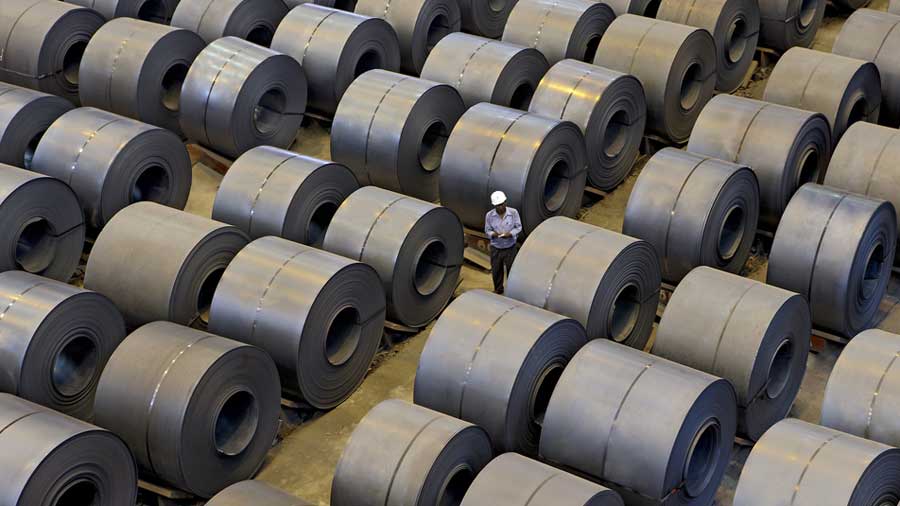 ---
---
The manufacturing sector expanded in August after four months of contraction as Covid restrictions were relaxed even though firms continued to cut jobs, a monthly survey indicated.
The headline seasonally adjusted IHS Markit India Manufacturing Purchasing Managers' Index (PMI) rose from 46 in July to 52 in August, signalling an improvement in operating conditions across the manufacturing sector.
In April, the index had slipped into contraction mode after remaining in the growth territory for 32 consecutive months. In PMI parlance, a print above 50 means expansion, while a score below that denotes contraction.
"The rise in August's manufacturing PMI is cold comfort when set against the extremely weak GDP data released on Monday. And with new coronavirus cases showing no signs of abating, we think the post-lockdown recovery will run out of steam," Shilan Shah, senior India economist, Capital Economics, said.
"August data highlighted positive developments in the health of the Indian manufacturing sector, signalling moves towards a recovery from the second quarter downturn," Shreeya Patel, an economist at IHS Markit, said.
"However, not all was positive in August, delivery times lengthened amid ongoing Covid-19 disruptions," Patel said.
Despite an expansion in new orders, job cuts continued in the manufacturing sector. The relocation of employees following Covid-19 pandemic was often linked to the reduction in staff numbers. "Employment continued to fall despite as firms struggled to find suitable workers," Patel said.