Air fares set to rise as govt increases cap by up to 30%
The new price will take effect from Thursday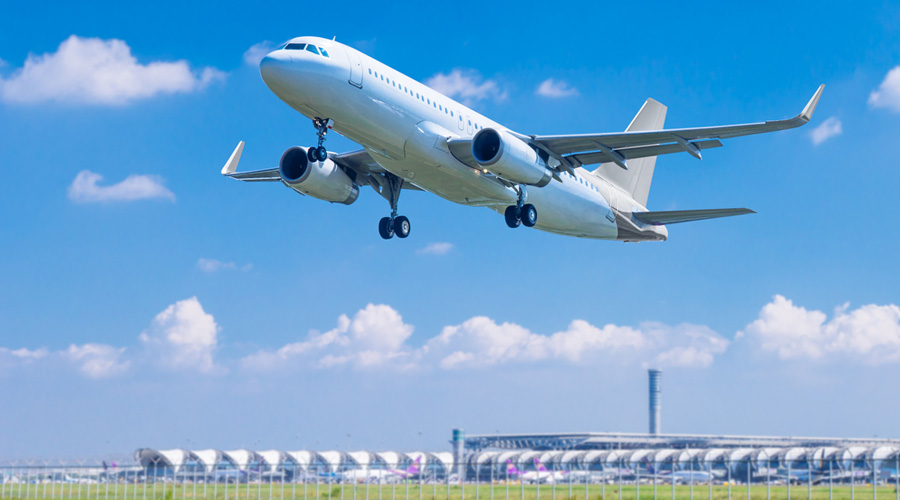 ---
New Delhi
|
Published 12.02.21, 01:57 AM
|
---
Air fares are set to go up after the Centre on Thursday announced higher minimum and maximum fares by 10-30 per cent. The cap has been extended till March.
The increase is in the region of 10 per cent for a one-way fare at the minimum fare level for a flight of less than 40 minutes to about 30 per cent for a maximum fare for a flight of between 180 minutes to 210 minutes. The new fares will take effect from Thursday.
Flights between cities that are under 40 minutes have been classified under Section 1, while those under 40-60 minutes are under Section 2.
Section 3 consists of destinations 60-90 minutes apart by flight, Section 4 comprises cities 90-120 minutes apart, Section 5 consists of cities 120-150 minutes apart.
Destinations between 150-180 minutes and 180-210 minutes have been classified under Section 6 and 7, respectively.
The fresh lower and upper limits set by the ministry for these bands were: Rs 2,800 - Rs 9,800; Rs 3,300 – Rs 11,700; Rs 3,900 – Rs 13,000; Rs 5,000 – Rs 16,900; Rs 6,100 – Rs 20,400; Rs 7,200 – Rs 24,200, respectively.
So far a flight from Delhi to Calcutta or Delhi to Mumbai for flights, which has duration of 90 to 120 minutes the lower fare cap has been increased to Rs 3,900 from Rs 3,500 whereas the cap on maximum chargeable fare has been increased to Rs 13,000 from Rs 10,000, officials said.
They said the actual cost of a one-way ticket will be slightly higher as the passenger will have to bear the cost of User Development Fund, Security fee and GST.
In the wake of the coronavirus pandemic, the aviation ministry implemented a restriction on domestic airfare in May, 2020 to help both airlines and passengers from predatory pricing.
Airlines have to make available 40 per cent of total seats in an aircraft at less than the mid-point price between the highest and lowest fares, aviation secretary Pradeep Singh Kharola earlier said.