Advantage JSW in Bhushan Power race
Rs 19,300-crore bid trumps offers made by Tata Steel, Liberty House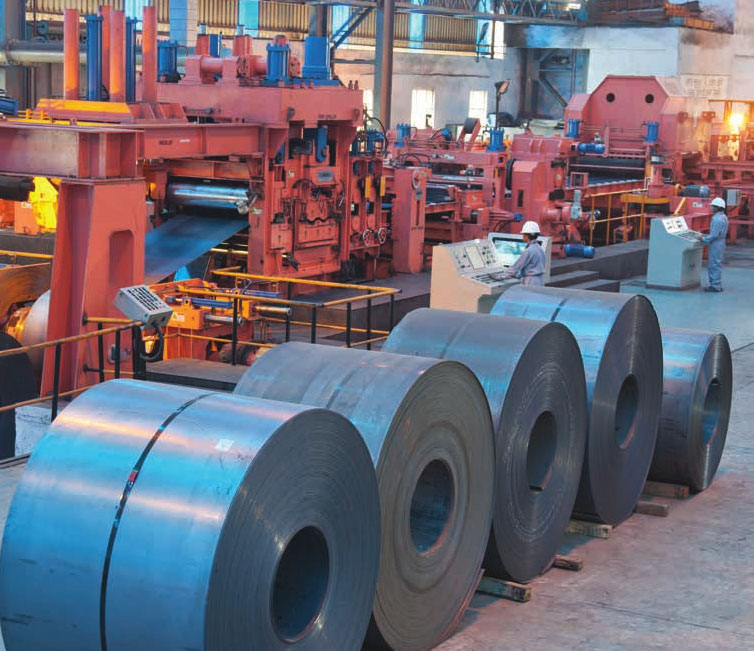 Bhushan Power is part of the first 12 large companies shortlisted by the Reserve Bank of India for insolvency proceedings in June 2017
Source: BPSL Annual Report
---
Calcutta
|
Published 04.02.19, 08:43 PM
|
---
Essar Steel case
The National Company Law Appellate Tribunal on Monday directed the NCLT's Ahmedabad bench to take a final decision on ArcelorMittal's Rs 42,000-crore resolution plan for Essar Steel by February 11, failing which it would call the records and pass order accordingly. A two-member bench headed by Justice
S.J Mukhopadhaya has directed to list the matter on February 12.
Meanwhile, Essar Group director Prashant Ruia has moved a fresh application before NCLT Ahmedabad to set aside the ArcelorMittal bid to take over the company, citing a Supreme Court judgment. The new petition was moved on February 1 by former managing director of Essar Steel Dilip Oommen along with its project director Rajiv Kumar Bhatnagar, as well as Ruia.
The National Company Law Appellate Tribunal has upheld JSW Steel's Rs 19,300-crore bid for bankrupt Bhushan Power and Steel Ltd (BPSL), trumping offers made by Tata Steel and Liberty House of the UK.
The appellate body held that lenders have the "right to negotiate better terms" and directed the resolution professional of BPSL to submit JSW's plan before the lower tribunal, asking it to pass an order after giving due consideration to the claims made by both financial and operational creditors.
The NCLAT was hearing a case filed by Tata Steel, which initially made the highest bid for BPSL before Liberty House came up with a higher offer. JSW Steel, owned by Sajjan Jindal, trumped both the bids at a later stage.
Bhushan Power is part of the first 12 large companies shortlisted by the Reserve Bank of India for insolvency proceedings in June 2017. The company, promoted by Sanjay Singhal and family, owes lenders more than Rs 47,000 crore and operational creditors over Rs 700 crore.
Tata Steel had put in a bid of Rs 17,000 crore compared with Liberty's Rs 19,000-crore offer and JSW's Rs 19,300-crore bid for the 3.5-million-tonne Odisha-based steel maker, which also owns a cold rolling mill near Calcutta.
The NCLAT, in its judgment on Monday, provided an opportunity to JSW to sweeten its offer further, nudging the company to pay more to operational creditors.
"The adjudicating authority at the time of consideration of the approved 'Resolution Plan' of 'JSW Steel' will only ensure that all the stakeholders, particularly the 'operational creditors' are treated similarly. It should ensure that no discrimination is being made between the financial creditors or the operational creditors," the bench of Justice S.J. Mukhopadhaya and Bansi Lal Bhat read.
It is not yet known whether Tata Steel will challenge the judgment given that it has already bagged Bhushan Steel, one of the 12 accounts, for Rs 35,000 crore.