Add-on credit cards can be of great help
Only if they don't mess with your credit score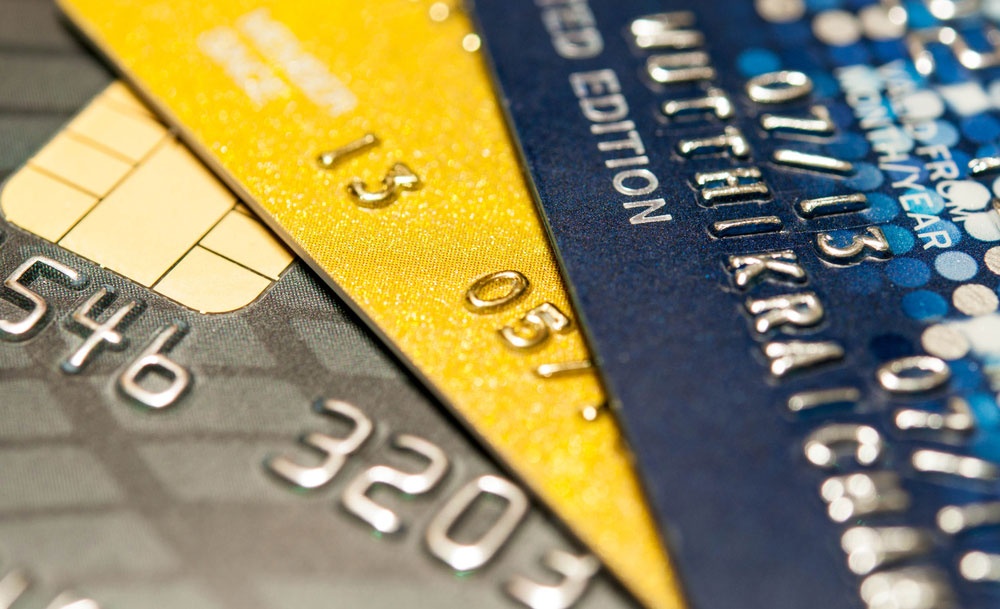 ---
Published 04.08.19, 07:47 PM
|
---
According to the Reserve Bank of India (RBI), the total number of credit cards being used in the country as of April 2019 was around 47.99 million, higher by around 33 per cent since January 2018. In addition to this, a survey comprising 1,088 urban Indian adults conducted by a credit information company revealed that 19 per cent were likely to apply for credit cards in the future. These trends are keeping in tune with the aggressive move of transforming India into a digitised and less cash-dependent economy.
Does age have anything to do with credit card use? Research says, absolutely! For example, the survey revealed that around 24 per cent of young adults in India aged between 18 and 24 years prefer credit card payment over other modes because they don't like carrying cash.
So, this brings up the question: What kind of credit cards are used in India by this age group? The answer: Add-on credit cards.
What are add-on credit cards?
Add-on cards come with the same features as a primary card, whose spending limit, rewards, benefits and features are either fully or partly available to the add-on card holder. Rewards earned on add-on cards are added to the primary card's account.
What you'd like to know Unlike the primary card, you don't need to give a joining or annual fee for the add-on cards.
Typically, card companies allow 2-5 add-on cards, which can be used by the primary cardholder's immediate family member such as spouse, children, siblings and parents. You'll receive a single, consolidated statement for all the cards for hassle-free tracking and payment.
You can monitor the spending patterns on supplementary cards and set sub-limits on them.
Supplementary cardholders will not receive separate credit scores unless they have other credit lines. Poor spending habits, maxing out the card etc will affect the credit score of the principal cardholder.
Who will benefit?
You will find an add-on credit card useful under a few circumstances:
You may be under the age of 21 but at least 18-years-old. You don't earn an income but want a convenient and cashless way of making payments.
You have a low credit score making you ineligible to qualify for a primary card
You want to accumulate and redeem rewards, cashbacks, miles earned as a supplementary cardholder
You're looking to periodically increase the credit limit on your card (because of the shared limit with the principal and other supplementary cardholders)
Who pays the bills?
All liability pertaining to an add-on card or a supplementary card is borne by the principal cardholder. From applying for this card to clearing the dues on a monthly basis, the onus is on the principal cardholder only. Supplementary cardholders cannot pay their outstanding bills separately.
Impact on credit score
If you are a supplementary cardholder looking to build your credit history, there are risks you should be aware of.
As a supplementary card is a facility offered on a principal card and all responsibility is borne by the principal cardholder, it will have no impact on the supplementary cardholder's credit score.
On the other hand, any spending pattern of the supplementary cardholder will affect the credit score of the principal cardholder.
For example, let's say that you are a primary cardholder and have given your son a supplementary card and he has maxed out his card.
The adverse impact of his financial behaviour will affect your credit score and not your son's as you are solely responsible for his card.
How to apply
The application process to apply for an add-on card is similar to that of applying for a primary credit card. Here are a few simple ways to do so.
You could go to the card company's online portal to initiate the application by filling out yours and your add-on user's details.
You could apply for an SMS to the card company in the prescribed format and the number provided on the bank's website to take the process forward.
You could also it the old-fashioned way, by visiting the branch office armed with a filled-out application along with the necessary proofs.
You can be a part of this supplementary world whether you are a parent looking to give your children a lesson in financial responsibility or you're a student looking for a simple way of paying your expenses. But just remember, with great financial freedom, comes great financial responsibility.
The writer is CEO, `BankBazaar.com`