Adar Poonawalla to acquire controlling stake in Magma Fincorp Ltd
The existing financial services business of Poonawalla Finance will be consolidated into Magma, subject to compliance with current regulations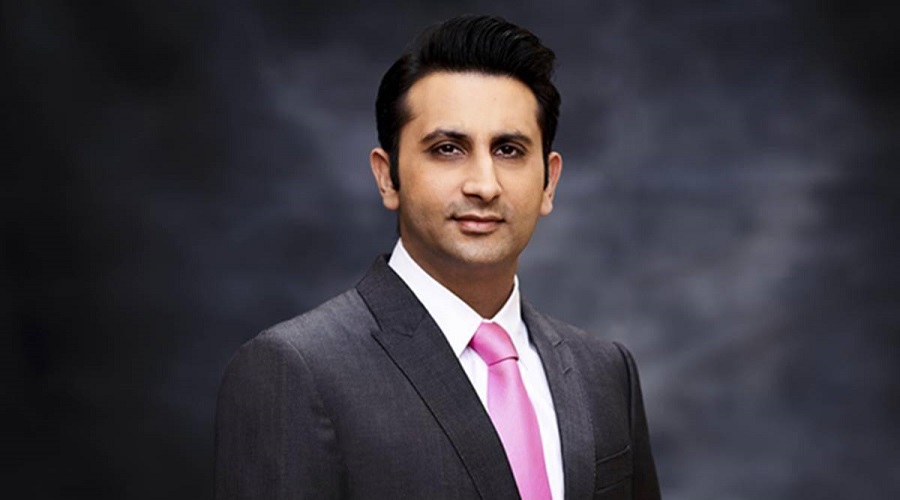 Adar Poonawalla.
File picture
---
Mumbai
|
Published 11.02.21, 02:54 AM
|
---
Vaccine king Adar Poonawalla is acquiring a controlling stake in Magma Fincorp Ltd (MFL). Poonawalla's Rising Sun Holdings will hold 60 per cent in Magma Fincorp following a preferential issue of Rs 3,206 crore.
Magma will also make a preferential issue of 1.7 crore shares each to Sanjay Chamria and Mayank Poddar. Chamria and family and Mayank Poddar and family are the members of the promoters and promoter group of the company.
The promoters held 24.39 per cent stake in Magma Fincorp at the end of December. Post the preferential allotment, Rising Sun Holdings will have 60 per cent in Magma Fincorp, while Chamria and Poddar will hold 2.34 per cent each.
In a late evening announcement, Magma Fincorp said that it would allot 45.8 crore shares to Rising Sun Holdings and 3.5 crore shares to Chamria and Poddar at a price of Rs 70 per share, aggregating Rs 3,456 crore and subject to shareholders' and other regulatory approvals.
It represents 64.68 per cent of MFL's enhanced equity share capital.
After the allotment, the existing promoter group stake would get reduced to 13.3 per cent.
Following the preferential issue, Rising Sun Holdings would be classified as a promoter of Magma Fincorp. MFL and its subsidiaries will be renamed and rebranded under the brand name "Poonawalla Finance", subject to regulatory approvals.
The existing financial services business of Poonawalla Finance will be consolidated into Magma Fincorp subject to compliance with current regulations.
The board of Magma Fincorp will also be reconstituted with Rising Sun Holdings proposing to nominate Poonawalla as the chairman of the company and Abhay Bhutada,  managing director & CEO of Poonawalla Finance, as managing director. However, Chamria would continue as the executive vice-chairman of the board.
In a regulatory filing with the stock exchanges, Magma Fincorp said an open offer would also be undertaken by Rising Sun Holdings, Mayank Poddar and Sanjay Chamria.
The company is planning to hold a shareholder meeting to the preferential allotment March 9.