Cover Caution
A few precautions one can take to steer clear of insurance frauds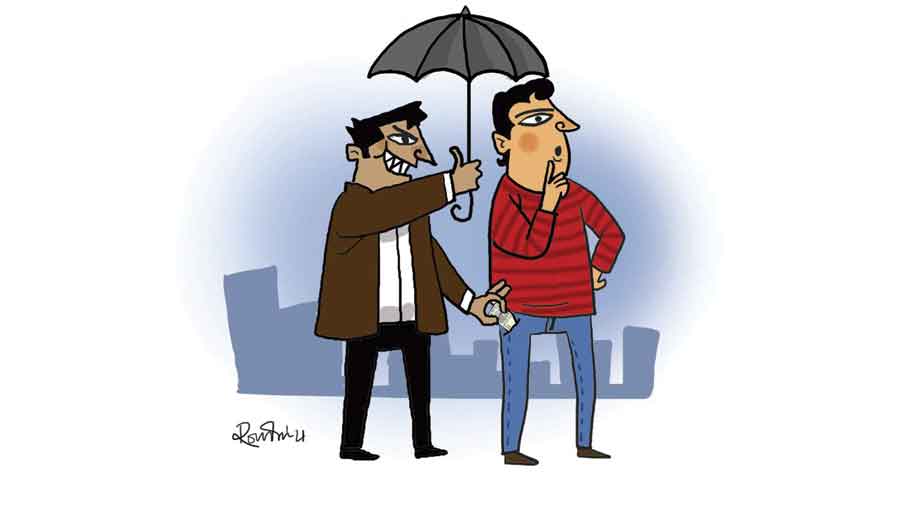 ---
---
The general insurance sector is closely linked to various sectors such as infrastructure, automobile, health and agriculture and, thus, plays a crucial role in supporting our economy.
It's an important social security tool which comes to your rescue in the case of any loss or damage. However, it's disappointing to know that the penetration of general insurance is less than 1 per cent in our country which is certainly a cause of concern.
Why is it that irrespective of its benefits people still shy away from buying insurance? Why is it that even after a combined ratio of over 100 per cent, which shows that the industry is bleeding by paying claims, people still perceive that the industry doesn't pay claims?
According to reports, the Indian insurance industry loses crores of rupees every year to frauds and this is one of the main reasons hampering its growth.
These frauds affect both the industry and society as they act as a deterrent to delivering the benefits of insurance to the right people who are in need.
Frauds drive up operational costs for insurers, drain their resources which may also lead to an increase in the prices that genuine customers may have to pay because of the fraudulent activities by a few.
The main foundation of an insurance contract is trust and if a person has filed a claim, he or she should get it immediately within minutes.
Only then will the perception about the industry change, which in turn will encourage more people to opt for insurance. Such frauds affect an insurer's ability to deal with legitimate claims quickly. Insurers are certainly working hard to simplify the claim processes and upgrading their services, but all stakeholders need to come together to deal with this problem.
An easy target for such fraudulent activities are the customers who are not cautious while buying an insurance policy. Hence, it's important
for them to be aware and verify the facts to avoid falling prey to such
activities. Some of the steps a customer can take are:
n Verify the authenticity of the policy: It's important to understand the terms and conditions of the policy and check whether the policy you have bought is genuine or fake. One can immediately contact the insurer, share their policy number and verify its authenticity. Insurers today also have a facility of QR codes on their website where the customer can validate their policies.
n Verify the channel: It is important to know whether you are buying a policy from an authentic insurance channel or not.
For instance, if you are buying a policy online, check if the insurer's website domain name is genuine as fraudsters come up with fake websites and dupe people.
In case you are buying a policy from an agent, request for their valid ID and upon purchase validate the policy by checking with the insurance company.
n Opt for a safe mode of payment: It's advisable that you make the payment directly to the insurer through cheque, debit/credit card or other online modes of payment. This helps establish a proper trail of transaction, which is otherwise not possible in cash payments.
While an alert customer can prevent many frauds, insurers too are leveraging forensic science, data analytics and technology to identify potential frauds and to also nab fraudsters in the case of fraud.
The industry along with the government and the regulator are working towards curbing this menace.
For instance, the General Insurance Council has enabled data sharing and experience sharing platforms, wherein insurers can list their fraudulent claims. This helps other insurers to be cautious in case they come across a similar fraud pattern while assessing the claims.
More can be done to restrict the misuse of insurance by such malicious elements. A centralised digital KYC database can be developed, which can help insurers validate a customer's authenticity.
There's some level of integration with institutions such as IIB, VAHAN. However, there can be further integration with UIDAI, RTO, CCTNS, court records and Medical Council, which will help insurers receive an early intimation of claims leading to faster claim settlement and fewer litigation.
Standard medical protocols and treatment guidelines are also required that will reduce false line of treatment and exaggerations on claim amount. With some of these steps, we will be in a better position to tackle frauds together.
Awareness and rapid action along with instant resolution against frauds will go a long way in not only enabling the growth of the industry, but also creating a better society at large.
The writer is MD & CEO, Bajaj Allianz General Insurance