Tech meets our strained times in Viraag Desai's solo at Art Exposure
Called A Mechanical Eye, Studies of Lattice and Light; the artist employs the technology of photogrammetry and 3D scanning to blur the lines between digital and analog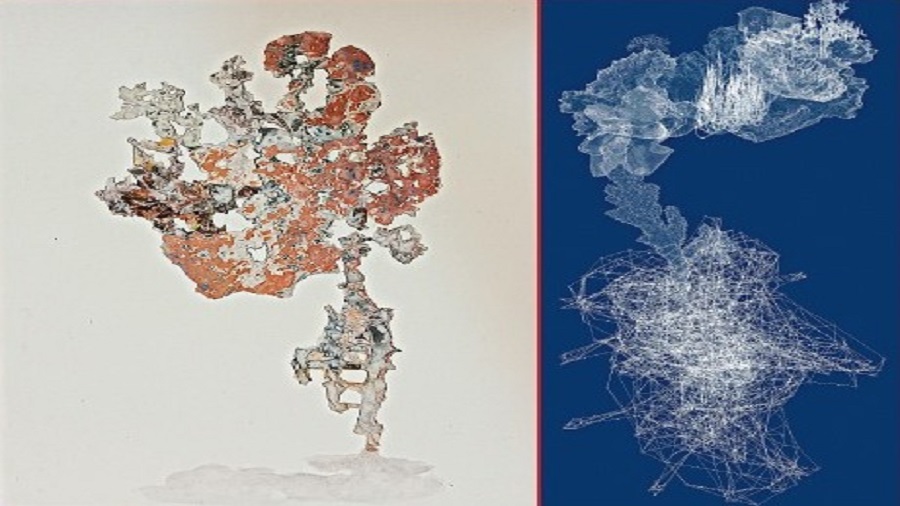 ---
---
Gallery Art Exposure is now hosting the latest body of works by Viraag Desai, in which he uses his technique of collage/de-collage and water-colour illustrations to repurpose technology as he connects the times we have lived in and our present times. Called A Mechanical Eye, Studies of Lattice and Light; the artist employs the technology of photogrammetry and 3D scanning to blur the lines between digital and analog.
In this exhibition, Viraag uses his experience of working as a sound and set designer, "to create mix-media collages and an immersive installation that reveal our historical engrossment in supplementing our vision with a view to 'capture' the world".
"I believe that like art, a gallery too must be in constant evolution. In the past decade, and particularly in the past few months, art has found its own space in the digital world with artists using cutting-edge technology to bring new-media immersive art to the forefront of the art world. Viraag Desai's solo exhibition recalls exactly these technologies of different ways of seeing.
A graduate of The School of the Arts Institute of Chicago, Desai combines his existing practice of reworked paper fragments along with the tools of digital art to create a versatile show that sets the tone for new beginnings. An optic installation called Trichotomy uses light to meld three layers, representing parallel realities and the mesh of flows that interlink them," said Somak Mitra, director, Gallery Art Exposure.
The exhibition that is on till October 30 can be viewed online on the gallery website (www.artexposure.in).