Rupankar Bagchi to launch a Pujor Gaan
The song will be released after Mahalaya. We caught up with Rupankar to know more about the track.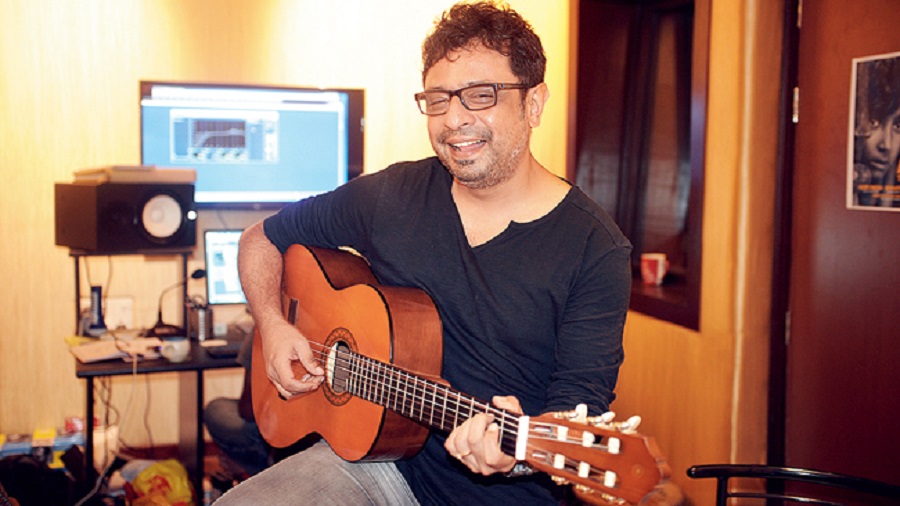 ---
---
Pujor gaan or songs released during Durga Puja have always held a special charm in the hearts of Bengalis for decades though that cultural lineage and fondness has somehow faded over time. To rekindle that musical spirit, National Award-winning singer Rupankar Bagchi is coming out with a new single titled Somoy thomke daray that has been composed by Shiladitya-Raj. The song has been penned by Saikat Chattopadhyay and has been produced by Ministry of Muzik. The song will be released after Mahalaya. The Telegraph caught up with Rupankar to know more about the track.

What is the song all about?
This song has a nostalgic feel to it. Even while singing I could relate to it since I used to wait for these Puja releases by R.D. Burman and others when I was in my mid-20s. This song is reminiscent of the songs of the late '80s. I have a feeling this song will click with the listeners.

Why is it called Somoy thomke daray?
It means time stands still but the song actually is about going beyond that phase with a lot of hope. It is about moving forward. It has a positive vibe to it. It talks of a new path, a new future, a new ray of hope. Even if the Covid-19 pandemic had not happened, we would have had to look ahead towards a brighter future. I don't think the song can be confined to the pandemic we are witnessing.

What is the significance of Puja launches to you?
I started my career with Puja releases. Songs like Bondhu dekha hobey, Bhokatta, Rubi Ray, Tomar taney, Priyotoma... are all songs launched in the Pujas. The work would start in March-April and the recording would be done in June-July. Then the promotions would follow.

What did you do during the lockdown period?
It was a creative phase for me. I had some song releases. I have now started moving out and recording songs in studios. Even this song was recorded in the studio.

What else are you working on?
I have sung a few numbers. I will have to wait and see whether the films are streamed on OTT or they get a theatre release. I have sung for a few advertisements. I am also involved in online concerts.

What do you do during the Pujas usually?
For the past 17 years, I have always been outside Calcutta during Durga Puja. Of those 17, 10 years were spent in the US. This year, I hope to see the Puja in Calcutta.

Any fave Puja songs?
My fave Puja release sung by me is Tomar taaney. The other would be Tomate amate dekha hoye chhilo.