A search for relief in times of a pandemic
DANCE | The virtual world has gifted performers with an opportunity to discover the compelling intimacy of performing for the camera and a sense of community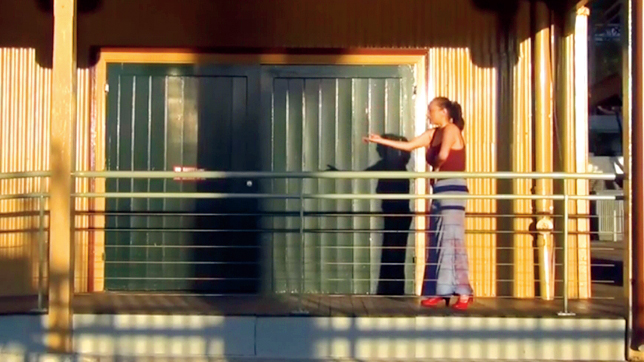 ---
---
As Covid 19 continues its devastating sweep across the world, performance artists — dancer or not — have resolutely moved to digital platforms to make communication with expanding audiences defying geographical limits. The virtual world, while divesting performers of the stage, lights and heady audience response, has gifted them with an opportunity to discover the compelling intimacy of performing for the camera and a sense of community that could only have been forged by the unprecedented exigencies of a pandemic. And it must be recorded that with the usual distractions on pause, the arts have consistently provided content for relief to the world in these troubled times.
Pickle Factory's Body Languages, an online series of explorations in dance and movement works, featured several artists, many of whom were responding directly to the challenges thrown at them by their confinement. Surjit Nongmeikapam moved ("like a kid", as he says) in a free and unselfconscious manner, completely oblivious of the camera, revealing a part of his vulnerable, isolated self. David Carberry and Alice Muntz's work explored the human ability to adapt to changed circumstances and quickly find new things to lean on.
Annalouise Paul's dance sketches were about an itinerant artist in search of a home. In the lockdown, her homelessness is underscored by her need to dance on a pavement outside a shuttered commercial establishment. She discovers that her only home is firmly in her body as she works both in isolation and in public, simultaneously, with joggers and walkers passing her by. Through Christine Devaney's short film, In the Room that I Am, especially created for this series, she improvises to explore the limitations — and, ironically, the freedom — of dancing in a small room with a door. Paramita Saha builds solo dance pieces around different parts of her home. In the throes of deep despair, ennui and listlessness, her body resonates with her state of her mind.
Sujay Saple shared snippets of his works over the last seven years to share his vision, identity, inspirations and to draw a timeline through his processes and practice. Shashwati Garai Ghosh, Anurupa Roy, Angira Chakravorty Dasgupta and Priyadarshini Ghosh demonstrated their art, allowing peeks into how they make work, and showing, during the moments of live interaction, some of the exercises in their daily regime that help them maintain their focus and discipline for the viewers to absorb, and maybe, explore.
Sapphire's recent presentation, Dance Vivid 1, demonstrated how much at home its dancers are in their new online space. Using the vibrant TopCat CCU venue and dancing in camera, they began with Catastrophe. In Avishek Mitra and Bijoy Sharma's journey into the core of the disaster represented by the dreaded virus, one caught glimmerings of a sense of wonder as to whether its roots lay in nature for ages.
In Paramita Saha's evocative work, Gaining Touch, Losing Time, she is in the anguished hold of loneliness and loss as time stretches before and after in negated continuum. Resilience is the theme of Koushik Das and Ankita Duttagupta's Pendulum, a piece that challenges the seamlessness of time into which the "new normal" has catapulted humankind. The pendulum oscillates between hope and despair, but the latter can only be a portent of the former. Sylvester Mardi and Pintu Das's Déjà Vu is a moment of nostalgic pause, the present being punctuated with memories of what has been and is no more.