Musicians who have tickled our funny bone
Following the Rasode mein kaun tha meme, we had a look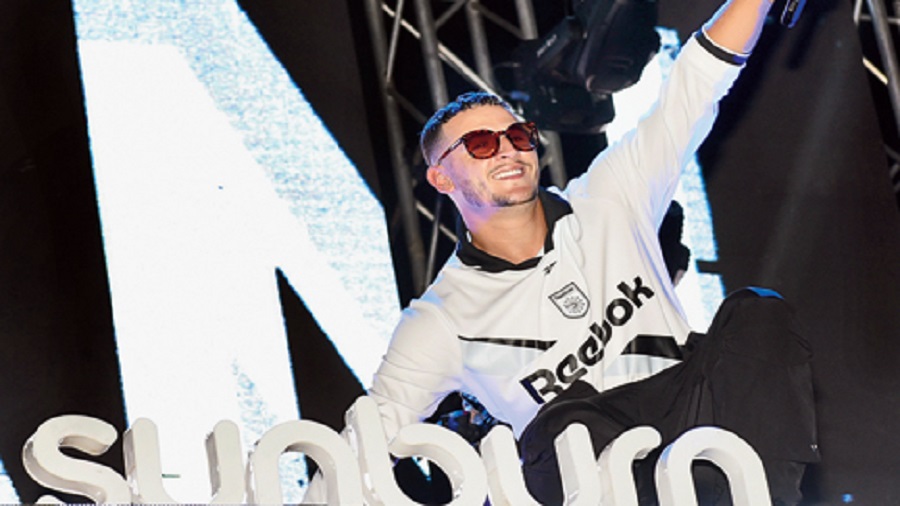 ---
---
Who knew that an intense scene from the TV show Saath Nibhaana Saathiya would turn out to be a hilarious meme that broke the Internet?! The man behind the meme? Yashraj Mukhate (inset). The musician based out of Mumbai reworked the Rasode mein kaun tha scene into a peppy tune and also auto-tuned a lot of Kokilaben's (played by Rupal Patel) lines. Although this wasn't his first ever remix (if we can call it one), it had us all in splits along with some Bolly names like Rajkummar Rao, Taapsee Pannu and others. The humour and drama of this meme got us inquisitive about other artistes and musicians who may have done something similar. And we hit gold!
DJ Snake: With a lot of time on our hands these days, DJ Snake put his "boredom" to use. As Cardi B's overenthusiastic speech on coronavirus made the rounds on the Net, the Magenta Riddim producer used Cardi B's voice and turned it into a heavy trap song and how. The producer sanitised his hands, sampled Cardi B's voice and laugh, recorded the sound of a fork hitting a spoon, added a some chords and beats and curated a 57-second track. DJ Snake also produced a similar track with the sound of a screaming mongoose and captioned it "I'm bored." The video on YouTube has about 11 million views.
Sambit Chatterjee: Drummer of Aswekeepsearching, Sambit Chatterjee, also used his musical abilities for a bit of fun. Last year Sambit posted a video of himself beatboxing to a boomerang of Mallika Dua from one of her Insta posts. While Mallika's voice played the vocals, Sambit gave it a rhythm with bass kicks, hi-hats and even added a little dubstep to it. Imagine adding more fun to a video made by Mallika! Of course it reached her and she gave it a like and shared it on her Instagram feed.
Anshuman Sharma: After Rasode mein kaun tha, a mash-up of a journalist made by Anshuman Sharma got a lot of attention. What impressed us more was his take on how to make a song like Ritviz (inset). On July 6, Anshuman from Mumbai posted a step-by-step video of how to make a Ritviz track, starting by picking "any environment friendly word like baarish, roshni, paani, dhoop, hawa…"; he chose asmaan. Step two was to add random sentences followed by playing "happy" chords. He then added random Indian percussions and a bassline (80s synth bass to be exact). For the next step he "pretended to be really high" and sang his lyrics. For step seven he inspired himself with South Indian wedding songs and created a melody. He then put it all together and created a track that sounds almost similar to that of Ritviz. Ritviz complimented Anshuman on a live stream and even challenged him to produce another song using his tune.
Charles Cornell: If you search for Charles Cornell's description on YouTube it will say, "I make music out of stuff." The content creator and musician rose to fame composing original pieces of music inspired from random videos, clips and tweets on TikTok. On May 10, 2019, with 52 subscribers, Charles did his first ever Piano Meme using a video clip of Cardi B (are we missing a trend here?) going gaga over a shoe. Charles matched the chords to the tone of her voice that made the viewers laugh till they teared up. Not only was this shared by Cardi B but Snoop Dog (inset) had also posted it on his Instagram. With the success of this Piano Meme, he went on to make a compilation of many others that featured DJ Khaled, Jason Mraz, Terry Crews, Jeff Goldblum and more.