Making art more democratic and accessible
We spoke to the founders of these virtual platforms to understand the why and how of it: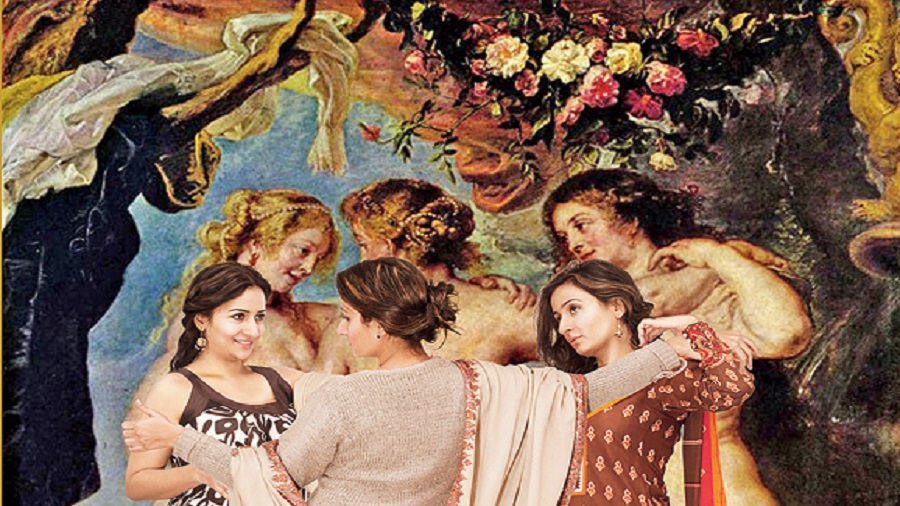 ---
---
Making art more democratic and accessible are needs that precede the pandemic and while online exhibitions and interactive gallery websites have helped push that agenda, a few virtual platforms have come forward to address the cause in a more long-term manner. Two such platforms are Art Fervour and TAP (The Art Platform) India. While the former is an all-things-art website started by a young Calcutta-based art professional, the latter is an online collaboration of 14 galleries from across the country who are pooling in their resources to make art accessible. While many would still argue against the online viewing of art, it is important to understand that one does not supplement the other but in fact serves the bigger purpose of art by holding the virtual door open for more people to fall in love with art. We spoke to the founders of these virtual platforms to understand the why and how of it:

TAP India
TAP India is a curation by Sharan Apparao of the Apparao Galleries wherein she has brought together 14 notable galleries from across the country — AkarPrakar, Anant Art Gallery, Anupa Mehta Arts & Advisory, Apparao Galleries; Art Heritage, Gallery Art Motif, Emami Art, Exhibit320, Gallery Espace, Gallery White, Latitude 28, Tribal Art Forms, Threshold Art Gallery and Wonderwall.
The website will host online exhibitions curated by the participating galleries and will have preset schedule of newer exhibitions and collaborations. Apparao is using her experience in the industry to curate other things such as talks and discussions, and tips and suggestions from industry insiders for buyers and budding art collectors on the website that went live on September 2. Excerpts from a chat with Apparao:
Why did you feel the need to curate an online art platform?
It's the need of the hour to have an online prescence and the pandemic spurred that process. I felt strongly about it and reached out to the rest of the art family and realised that we were together in the idea and hence, TAP India was born.

How did you get artists and galleries on board for your collective? Were there any concerns about not getting individual attention?
Each gallery has an individual page and each programme is according to their own style so while there is pressure on everyone to put their best foot forward, the understanding is that there are equal opportunities and there is room for everyone. The range is varied so everyone has an opportunity to be seen by new visitors.

What is the focus of the curation of your website and what can art lovers look forward to?
The focus is on 14 good galleries who have a good eye, if not history. The range of art is varied and art lovers will be treated to a vast and changing range. An online platform has a wider reach and is a fantastic way to build bridges. An online platform is the door to seeing it in the physical form if need be.

Tell us a little about your team at TAP and the behind-the-scenes functionings of an online art platform such as yours.
Behind-the-scenes has been very challenging and yet enriching. Personally speaking, I am a business person and not a tech person so working with the shortcoming of not being a web designer was quite a learning. The best part is that all the galleries chipped in and worked like a team and today, we feel like a family.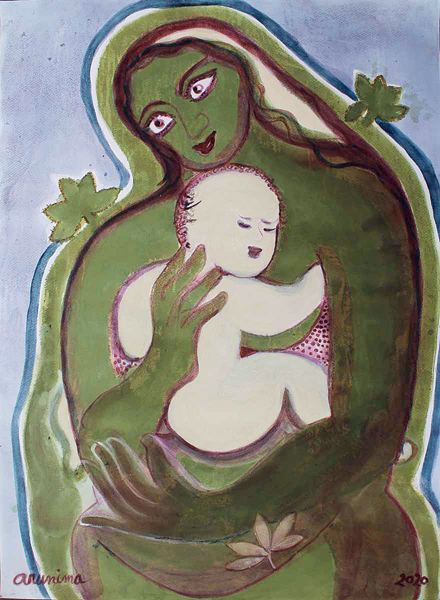 Art Fervour
Art Fervour went live as a website in March 2019 and is a spunky site for both art lovers and those who are waiting to wet their feet in the vast waters of art. Galleries, artists, exhibits and discussions are featured on this website that has its content carefully curated by its sub-30 team. Nivedita Poddar gave us an insight into the world of Art Fervour:

Why did you feel the need to curate an online art platform?
While travelling, I wanted to know what was happening in my city, other cities, and tried to explore exhibitions and art events in India. But it was not easy singling out my preferences and was very difficult to find anything in the first place. On top of that, the content by most art galleries and museums is not easy to follow for anyone looking to get acquainted with art. For people to start loving art, they need to understand it first. Accessibility to the arts is something we're passionate about. So we have tried to develop our unique style of content to communicate with the millennial and young adult crowd, by using social media, or creating games, trivia quizzes to make art accessible to all. Overall, Art Fervour is meant to be a visual discovery platform for anybody who loves or is interested in art with content that is meant to be precise and articulate but with a punch and a fun flavour.

How did you get artists and galleries on board for your collective in terms of getting featured and keeping abreast of their happenings? Were there any concerns from their side?
At first we had to do some networking to look for people and galleries or museums to feature on our website, after which a lot of people started getting in touch with us. Now we easily get about 100 applications each month, if not more. We have a 'get featured' form on our website that is open to any person or space hosting any kind of art event to tell us about it. We are very open-minded about who and what to feature, and we constantly try to reach new audiences. We also have a separate platform for featuring emerging artists, called Fresh AF, where we curate young, emerging visual artists. Apart from that, we try to do any and every kind of exhibition listings, event listings, or listings of just about anything art.

What do you think are the advantages and challenges of an online platform for art?
Art Fervour originally started out as a social media page, and the website was launched in March 2019. The pandemic affected us too, causing us to pivot like any other business, because all these events stopped happening overnight and online events were not so much in vogue. We had to come up with new ideas and find out how to keep our audience entertained, and considered what could be fun to do while being at home all the time. That was when our Digital Art Guide came into being, where we list all kinds of online events from around the world, from online exhibitions to virtual tours of galleries, podcasts, DIY workshops, artist talks, or online learning resources that may help someone looking to gain some new skills during this time. There is even an Artist Resource Guide listing grants and fellowship opportunities that is constantly updated to help those who may have been financially affected by the pandemic. We have actually evolved from being a space that talked about homegrown and international art scenes to being a guide for any and every kind of digital art event. There is always an added advantage to being online, as it comes with a lot more access and opportunities that do not get restricted by where you are, but as an art-tech platform, it tends to get difficult to replicate the essence of the physical experience of art online. We try to make that solo experience as fun as possible, by being an open forum for discussion to the public and connecting real-time with people.