Love, longing and lust are my three favourite topics: shutterbug Suneet Varma
Edgy. Stark. Raw romance. The couturier's photography is arresting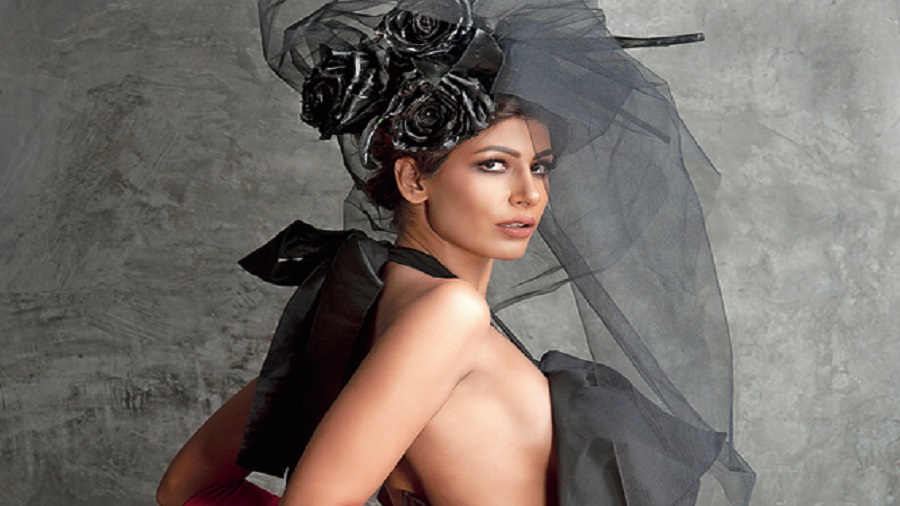 ---
---
Edgy. Stark. Raw romance. Couturier Suneet Varma's photography is arresting. There is an an element of playful charm coated generously with drama. They have a dialogue with you. Much like what Suneet looks for in a good picture. "I need to be immediately drawn to it and instantly have an empathy. Love, longing and lust are my three favourite topics," says the Delhi-based designer whose middle name can very well be humility. A chat with The Telegraph.

You have always loved photography, right?
I have actually always loved photography and followed photography as an art form. I have actually followed photographers pretty much all my life.
My love for photography also comes from my love for Prabuddha Dasgupta. We were best friends for a long time, till he passed away. When I literally did my first collection ever that I was going to sell at Ensemble in Bombay, I must have been 22 and he must have been 28-29... he was this photographer from advertising who had been asked to do this campaign for Ensemble. He asked me if I would help him style it. He was shooting a bunch of designers. The one photograph he shot of my garment with Feroze Gujral won him the award to go and work with Yves Saint Laurent in Paris in 1989. He actually put me in that picture (laughs). He said he needed a prop and I was the prop for him.
We did a lot of work together and shot numerous times. Many many times we also collaborated professionally as a team... we would do all the Grasim and Vimal ads. He was the photographer and I was the stylist. We were so in sync artistically, he would tell me 'Suneet you should do photography'.

What have you learned from Prabuddha Dasgupta and how has it helped hone your craft?
I learned from him to never lose the beauty. Every photograph has a story and no two people in the world would look at a photograph the same way. What might be sensual for you, might be erotic for me and vulgar for someone else. What might be sad for you, might be poignant for someone and poetic for someone. So, people look at photographs differently and at different points in their lives, but if a photograph is shot with beauty, that can never be subjective. The one thing I did take from Prabuddha is that I take everything sensually... men, women, clothes.

There is a lot of drama in your pictures...
I just like drama. The funny thing is I am not a very dramatic person. My pictures have elements of drama and my shows are very theatrical. I think like that. It is very hard for me to separate my fashion from my photography. I have an extremely large canvas and a sense of expanse. I like big things... even if it is a photograph of a guy in a room, it should jump out at you and say something.

How old is your Instagram page @suneetvarmaphotography?
I started dabbling say about four years ago. Then about three years ago I started to get work. I have shot for leading magazines professionally. I have done the entire campaigns for FDCI, all the 36 designers participating in the fashion week. I have shot Siddartha Tytler's campaign and recently I shot Pavan Sachdeva's campaign. I sometimes do it as a favour to a friend and more often than not, I get paid for the job, but I do a lot of other things. I shoot friends or collect a bunch of people and models and shoot them.

What camera do you use?
I use a Canon and also have a couple of old cameras of my father which I don't use.

Did he also have a passion for photography?
He could also paint and sculpt. So, there was always canvas floating around and some camera too. My mother is a prolific and well-known poet and writer (Indira Varma).

Do you see frames everywhere you go?
I am obsessed with that. I go to places and I literally freeze. I look at a ray of light coming through the window and this beautiful green leaf shining or a beautiful girl with an extra strand of hair on her face and I just get enthralled. I find beauty in so many things. I have done a lot of photography in studios as well, but personally I love natural light photography. Just give me a beautiful boy or girl and natural daylight and I will create magic. Studio is great for commercial work.

Do your carry your camera everywhere?
I carry it everywhere. I like to do backstage work... girls getting dressed and accessories being put on. I love that story as well. Of course you get incredible imagery from the ramp... backstage has that one sense of waiting... anxiety with beauty... some expectation. Love that moment.

Are you a little biased towards this baby of yours?
It's more exciting because it's the newborn. It needs more nurturing and I spend more time nurturing it, but fashion and clothing is always going to be my first loves, the apple of my eye... my firstborn and it is also my bread and butter.
When I do a fashion show, I get a set designer, but I design the set, the last detail... they can't move it one inch! That's my other side, the control freak side. I like to take control of the creative aspects. In my mind's eye, I was always a photographer.
What would be your dream projects?
I am fairly new to it, so I don't want to be presumptuous but I can tell you about the imagery I have always admired. Richard Avedon created this imagery for Dior in the '50s, '60s and '70s. Before him was Cecil Beaton who photographed all the princesses including Prince Elizabeth, Maharani Gayatri Devi, the beautiful Cecil Beaton book. In the '70s and '80s, there was Bruce Weber. Then Mario Testino in the '80s and the '90s. There's Peter Lindbergh whose work I love. Also, people who created the modernity of fashion when they started doing modern campaigns for Calvin Klein and soon after followed by Tom Ford. Very cool and cutting edge, sexy, very new and in some ways, it drove a moment. It is very rare when people will follow an imagery and make that idea popular.
In India, Prabuddha was the absolute best, the role model. I worked extensively with Farrokh Chothia, Tarun Khiwal, Ashok Salian, Bharat Sikka. We were a small group of fashion-driven people and we all found each other (laughs).

What else do you like shooting?
I love greenery, trees. I don't like mountains so much because I can't scale them, but ever since Tree of Life (1993), I have loved trees. They are biggest nurturers of human civilisation.

A place that is a photographer's delight...
There is no place with better light than Goa in India. You have got beautiful old buildings, clear skies, the wind and the sea. I love Cochin as well. Recently I did a big shoot in Singapore and really liked it. There is something about the crispness.

Do you have a dream picture you want to shoot?
I want to go to Kerala and do a whole romance series in the backwaters. I also like the idea of connecting art to photography like Raja Ravi Varma or Botticelli's paintings and how people have taken those ideas and created imagery in photographs. Shyamoli Varma in a breastplate from my first collection, that has kind of defined a very large moment in Indian fashion. It keeps coming in references and that is the great beauty of imagery. I think if you can create five such images in your lifetime, that would already be a lot.