Future vision for the arts
'Antardrishti' was all about 'rejecting' existing pedagogy to unearth holistic ways of teaching and creating in limited spaces and unlimited time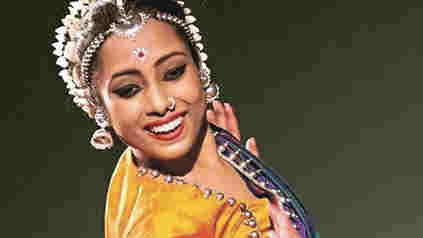 ---
---
Overwhelming in its import, the pandemic has challenged artists to think of ways to 'work from home'. With live work on an indefinite hold, digital is now the buzzword in a field such as dance which is primarily 'physical'. What had felt like a sense of loss at first, however, developed for some artists into new perspectives.
Through Antardrishti, presented online recently by the choreographer and dancer, Sharmila Biswas, she offered glimpses into an inward journey to the core of creativity. For her, making work in quarantine had to be all about putting a brake on accepted norms, thinking differently and starting all over again.
And therefore, in 'restart' mode, Biswas had to take the virtual dance world into consideration, examine its impact on artists and students of dance as well as the audience. Antardrishti was all about 'rejecting' existing pedagogy to unearth holistic ways of teaching and creating in limited spaces and unlimited time. Crow and My Maths Homework, a stitched-together video of children dealing with the challenges of studying at home, offered a delightful approach to encouraging individual creativity. Biswas spoke about how her growing repulsion to virtual performances, dependence on technology and the aharya (external decoration) part of dance made her turn to texts for sustenance. Antardrishti offered insights into how understanding history while also responding to the new context were becoming a part of her performance practice and creative process.
Confronted with the new rules, Biswas came up with convincing answers. The repertory dancer, Monami Nandy, explored cross-genre expression as she played the gong, recited and danced Dashavatara. Rohini Banerjee's Leela Nidhi Hey (picture) took into account new perimeters and freshly reset thresholds. Tanusree Das's Asangyukta Mudras and Raaginni Hindocha and Koushik Das's Sangyukta Mudras were all about creating little narratives to explore hand movements to replace an old-fashioned rote-learning process.
Biswas's own performance that evening was about a lonely old small-town dance teacher who, faced with the lockdown, had nothing but her little training, imagination, arthritic limbs and sense of humour to fall back on. Through her allegorical exploration of the artist in crisis, she engaged her audience in her vision for the future of arts.