Artists who are putting India on the global art map
Our artistic gamut and glory today is a wide horizon dotted with many spectacular names and their priceless contributions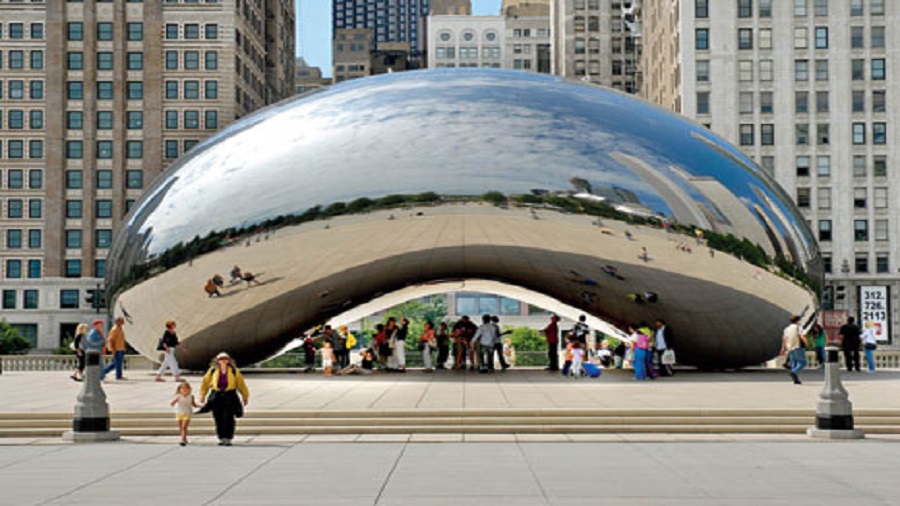 ---
---
Since history started immortalising the earliest of etchings as the beginning of recording art in the subcontinent, India's artistic gamut and glory today is a wide horizon dotted with many spectacular names and their priceless contributions. From the historical Dancing Girl statuette of Mohenjo Daro and art dictated by dynasties such as the Cholas and Guptas, to Mughal minutiae, Raja Ravi Varma's calendar art, the Bengal School of Art spurred by the nationalistic movement and later, the Bombay Progressive Artists' Group birthing a tectonic shift in post-colonial India — Indian art as we know it now is the result of the painstaking work of many. Incidentally, India's portfolio of art is as diverse as the country itself, drawing from multiple influences and pivoting around historic incidents and as we live out 2020, I do not think it is prophetic of me to say that we are at one such juncture that will beget many important artworks as an expression of our troubled times.
Contemporary artists in India today are addressing important issues of identity, gender and politics through the art that they put out, which is often through social media, virtual exhibitions by galleries or at national and international art fairs. This, in turn, has led to a wider audience and often helps in triggering pertinent conversations. Therefore we thought it relevant to list the names of a few artists that should be on an art lover's radar for putting India on the global art map. But just like beauty lies in the eyes of the beholder, the appreciation of art must come with the proviso of that being subjective, which is imperative, especially, to state at the beginning of a compendium such as this. And with that out of the way, here is a list of artists who, among many more, can be credited for drawing art-loving eyes to India: 

Anish Kapoor
Knighted by the British and awarded the Padma Bhushan in India, British-Indian artist Anish Kapoor is the pride of both countries. The 66-year-old artist whose reference to "negative space" or "the void" is probably what is at the heart of his art and is a preoccupation so great for the artist that he also licensed Vantablack (considered to be the blackest black) exclusively for his own use, much to the ire of the rest of the art world. His work revolves around his intellectual interests in blood and the female anatomy and his works are often high on drama. The Turner Prize-winning artist currently has his mind-bending Sky Mirror installation on display at Norfolk's Houghton Hall.

Bose Krishnamachari
Individual accomplishments aside, this Mumbai-based artist who is the recipient of the Life Time Fellowship Award by the Kerala Lalithakala Akademi, out of many more awards, perhaps should be most credited for being the founder-member and president of the Kochi Biennale Foundation that organises the Kochi-Muziris Biennale (KMB). This is the largest art exhibition of India that draws thousands of art lovers from across the world to the sea-port town of Kochi, every two years in December. KMB plays host to hundreds of national and international contemporary artists, thereby bolstering attention for the works of many. Bose's personal style of art comprises "vivid abstract paintings, figurative drawings, sculpture, photography, multimedia installations and architecture" and he most recently held his first solo exhibition after nine long years, titled The Mirror Sees Best in the Dark that was on view at the Kolkata Centre for Creativity.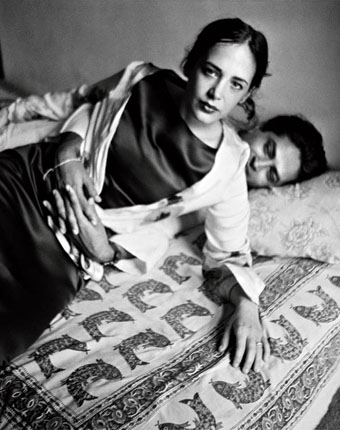 Dayanita Singh
Delhi-based Dayanita Singh's form of art predominantly uses the medium of photography in the format of a book, with the one capturing Zakir Hussain at practice and on tour being one of her most famous. Her photo-books are of the elevation of visual novels that play with storytelling through both books and photography. Singh has multiple works, collaborations, awards and showcases to her name, both at national and international levels and has exhibited at prestigious biennales and museums such as Tate Modern, London; Asia Society, New York and the Venice Biennale.

Shilpa Gupta
An alumna of Sir JJ School of Art, Mumbai-based Shilpa Gupta concerns herself with human perception and the influence of knowledge on it and uses mediums such as video, performances and found objects. She continues to trace "the defining power of social and psychological borders on public life" and with works such as In Our Times (2008), Untitled (Wives of the Disappeared) (2006) and Singing Cloud (2008), she has exploded various issues related to the same themes and has used multiple mediums to do so. Most recently, her For, In Your Tongue, I Cannot Fit (2018) at the Kochi-Muziris Biennale, attempted to give a voice to 100 poets who were silenced by imprisonment and was also shown at the prestigious Venice Biennale last year, through which she questioned the fragility and vulnerability of India's freedom of expression, especially in present times.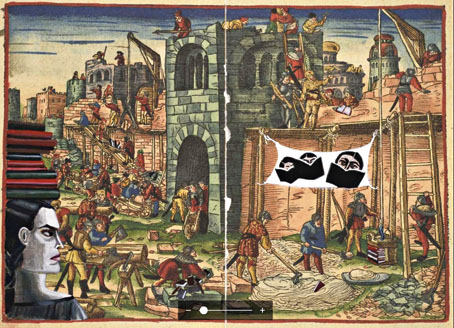 Atul & Anju Dodiya
Any discussion on contemporary art is incomplete without the mention of the Mumbai-based Dodiyas. While Atul is known for his relevant, kitschy art, Anju is known for her practice that often delves into her own internal experiences as an artist. Yet both are united in the critical acclaim that they have garnered over the years and their multiple national and international showings, including at the Venice Biennale and the Tate Modern between the two of them. The Dodiyas are distinct and different in their practices but have a pronounced Indian touch to their styles and topics, which they have been putting forth to their global audiences consistently for years.