Who's that girl?
After a slew of indie films and a spot of Bollywood mainstream, Calcutta girl Sayani Gupta is now prepping for her grand Hollywood debut. Sharmistha Ghosal reports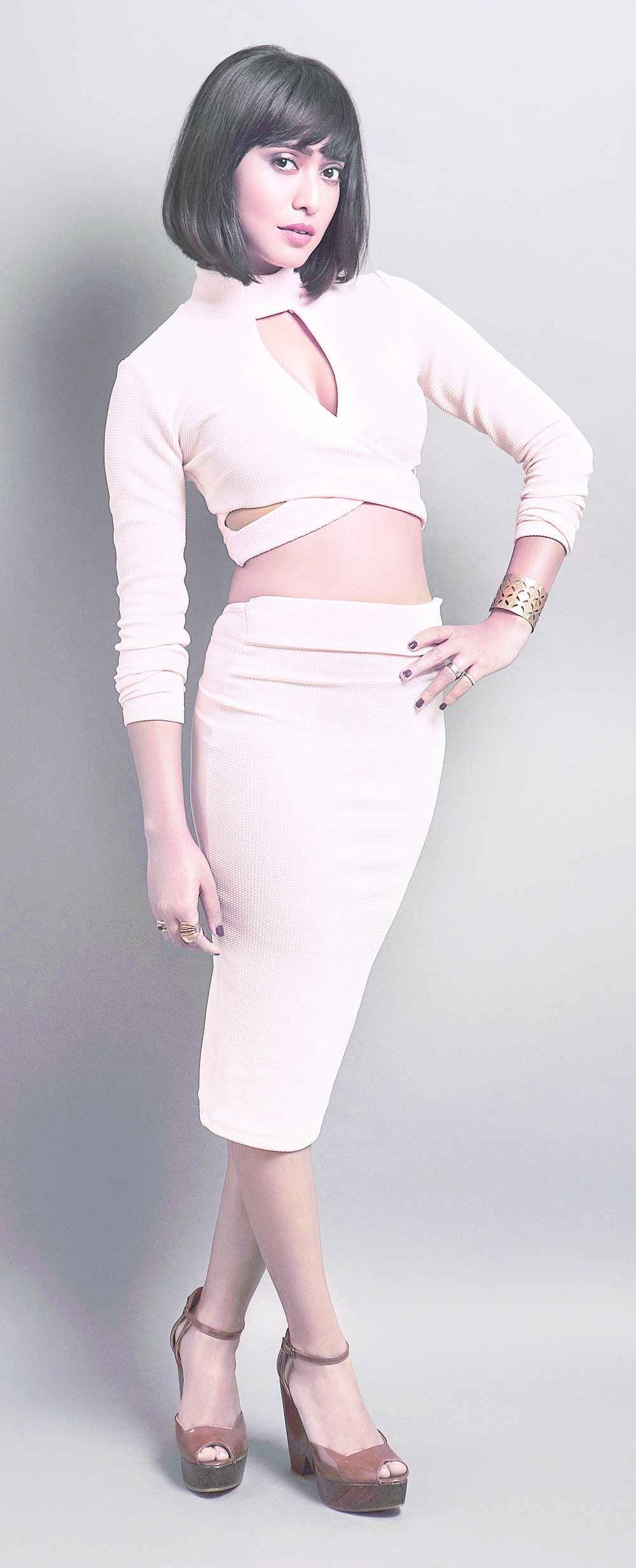 ---
Published 22.05.16, 12:00 AM
|
---
"Actress Sarika once told me I am the female Irrfan Khan," she says and dissolves into laughter. "But I don't want to be stamped a serious actress. I am a very goofy person, too. I want to do mainstream films," she adds the very next minute, her tone dead serious.
That is Sayani Gupta for you; only a few films old ( Second Marriage Dot Com, Margarita With A Straw, Leeches, Fan among them), but with a best actress award (at the Indian Film Festival Los Angeles for Leeches) and a newly bagged lead role in a Hollywood feature film in her kitty.
"I am playing a Sri Lankan woman. It's a very interesting love story with interesting twists," she tells The Telegraph in a telephone interview from Mumbai. Shooting will be in June-July in California. But Gupta clams up after that. You cannot even get her to name the American director. All that she is ready to say - and that too after some prodding - is that the director selected her after watching Shonali Bose's Margarita With A Straw.
In Bose's film, Gupta plays Khanum, a visually challenged social activist, who falls in love with the protagonist, Laila, who suffers from cerebral palsy. The film got written about extensively for addressing more than one sensitive issue in a "non preachy way". And while headlines, intros and whole reviews rah-rahed mostly Kalki Koechlin's acting prowess, people in the industry sat up and noticed Gupta's work.
Soon after, she acted in Payal Sethi's Leeches, a hard-hitting story of a poor Muslim girl in Hyderabad who saves her sister from being sold off to a sheikh. "I worked extremely hard for it. I was in a burqa for several weeks, shooting in Muslim ghettos," Gupta says.
Then came the commercial blockbuster - Fan, where she shares screen space with King Khan himself. More recently, she wrapped up shooting for Baar Baar Dekho.
Gupta says Fan director Maneesh Malhotra was honest from the beginning and told her the film was not going to be a performance coup for her, but it would be the longest role after Shah Rukh Khan's. "That and the thrill of working with SRK convinced me to do the film," she says. In Baar Baar Dekho, Gupta plays a friend to Siddharth Malhotra and Katrina Kaif. And in the still-in-the-works Jagga Jasoos, directed by Anurag Basu, she will play a 14-year-old kid. "Thanks to my Bengali genes I look very young," says the actress who is in her late 20s.
In fact, she is so busy that she had to turn down "dear friend" director Srijit Mukherji's offer to play any role of her choice in the Hindi remake of Rajkahini, starring Vidya Balan. "It's a bad miss, but he is a friend and there will definitely be many more offers from him in the future," laughs Gupta.
But despite proving her acting prowess in parallel cinema, and the choc-a-bloc schedule, it is a fact that Gupta is yet to get meatier roles in mainstream Bollywood.
What makes it so difficult for Gupta and her ilk - the thinking audience's actors - to bag a lead role in Bollywood? "I really don't know. But I have been told many times that my intelligence is my biggest problem," says Gupta.
What about Bengali movies? Her first feature film, Tasher Desh, by director Q (aka Qaushiq Mukherjee), is the only Bengali film she has acted in. Is that an intelligence roadblock, too?
"I would love to act in Bengali movies, but the work culture here is pathetic. It's only in Bengal that one can imagine a chai break even when we are shooting a vital scene," she says emphatically; but then quickly points out that she would love to do a film with Kaushik Ganguly, Aparna Sen or Anik Dutta.
Gupta has been away from Calcutta for quite some time now. She left Calcutta for Delhi to study history at Lady Shri Ram College. It was in college that she developed a passion for theatre and acted under the guidance of veterans such as M.K. Raina. She wanted to join the National School of Drama, but was dissuaded by her mentors. So after completing college, Gupta joined an infrastructure research firm in Delhi.
The acting bug was dormant for some time, and then she saw her flat mate filling up admission forms to the Film and Television Institute of India (FTII). "I wanted to find out whether I really had acting skills," she recalls.
Looking back on her FTII days, Gupta acknowledges senior actor Naseeruddin Shah's guidance. "Naseer sir used to say acting has to be learnt and you have to believe in the moment and be truthful to the character. Another thing he insisted on was reading scripts more than 200 times," she reminisces.
So what's her take on the recent spate of protests in her alma mater against the appointment of Gajendra Chauhan as its chairman? "It's sad... whatever has happened and is still happening. You can't put random people on that chair because they don't understand cinema and the ethos of a place like FTII. I hope it's a passing phase," she says.
Gupta, like any other cinema lover, is also vehemently opposed to any kind of censorship, and believes that it hampers the intent of a filmmaker. "A certain scene has been kept that way by a filmmaker, because he wants it to be like that. You rate it, but don't cut it. It's nobody else's business what to watch and what not to," she states.
All that assertiveness and steel disappear and Gupta turns into a fumbling teenager when asked about her love life.
Every bit a typical Libran, she claims work comes before everything else in her life. And just when you think it is wrap-up time, she lets down her guard for a split second. "I was in a serious relationship, but we broke up two years ago...," her voice trails off. The line goes silent and you wonder if it's a call drop, when she completes her sentence, "...he got married yesterday."
And just like the temperamental skies of her home city, her mood is all trippy happy once again. "Honestly, I have no energy to pursue anyone right now. Besides, I am crushing on (Hollywood actor) James Franco."