To lift Kathmandu, no more than the bars of a rhyme
Nepal's recovery from the 2015 quake is in a pitiful shambles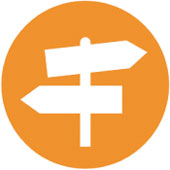 ---
---
Crossings
Bricks lie in the midst of a road. Carved wooden columns — rescued from a collapsed temple — have been stacked up in the corner of a courtyard. Temple tiers, covered with huge plastic sheets, are being held up with the help of wooden panels.
Kathmandu's Durbar Square has a story to tell — that of apathy and neglect.
In April 2015, a massive earthquake shook Nepal, causing untold death and destruction. Durbar Square — a mesh of courtyards, palaces and temples in Kathmandu — is still to recover from that upheaval. Also in a state of disrepair is Patan's Durbar Square, some five kilometres from Kathmandu. Angry cracks disfigure red brick walls. The panels in the wood-carved latticed windows — locally known as aankhi jhyals — are falling apart. Many of the shrines surrounding the courtyard, such as the Char Narayan and Hari Shankar temples, as well as the Bhimsen Mandir, have been badly hit. Some of the damage cannot be repaired, but little is seemingly being done to restore even that which can be put together.
Restoration, the locals stress, has been exceptionally slow. It's a painstaking task to sort, identify and repair the ancient structures, intricately and delicately carved. Nepal's wood carvers, stone sculptors and metal workers have to restore their lost heritage, but there is little sign of activity. The government, however, had announced soon after the quake that craftsmen were being put to repair work.
One afternoon late last month, while walking down the lanes of Bhinchebahal in Lalitpur, a hub of stone sculptors and metal workers, I find the workers sitting idly. There are not enough funds for the restoration, they complain.
"There are only a few orders. Nobody has the money to invest in these things anymore. Nobody from the government approached us with any bulk orders either," says an artisan, Vijay Kumar Shrestha.
A few blocks away, I catch up with S.K. Mahajan, who is a wood carver. Instead of a knife and chisel, his thin fingers hold a pack of cards, to be dealt to the men sitting with him in a circle. Behind him, a series of wood crafted windows, cornices and lintels are lying unsold in his shop. Mahajan laments that business has been slow since the earthquake. This year, his two sons left home to work as daily wagers in the United Arab Emirates and Mauritius because there was no money in the business back home.
People have been trying hard to pick up the threads of their lives. But it's not just the earthquake that continues to trouble them 18 months after the grounds shook. The other development that caused tremors — and is still a matter of heated discussions — was the crushing economic blockade that Nepal faced barely six months after the quake. A casual chat with anyone on the streets — or in a curio emporium, over a cup of spiced Nepali tea — veers around to the difficult days.
The Nepalese are convinced that the blockade of fuel, medicines and even earthquake relief material was engineered by India, because Kathmandu did not pay heed to New Delhi's advice on altering Nepal's Constitution to accommodate the demands of ethnic groups such as the Madhesis. The Federation of Nepalese Chambers of Commerce and Industry estimates a loss of $1 billion because of the four-month blockade that started last year before Dussehra, or Dashain, as the popular festival is called in Nepal. People are still angry about it.
"After the earthquake, we were trying to stand up with the help of crutches. But then India took away our crutches," a shopkeeper at Durbar Marg says.
Suspicion rules in Kathmandu. People continue to blame India for the blockade, though New Delhi has denied any role in it. The locals also believe that money donated for post-quake work has been siphoned off by politicians. International donors are believed to have contributed $1.3 billion for rebuilding heritage sites. But little of that has been put into use. The homeless were promised about $2,000 in aid. Only a few hundred people have received the first $500 instalment.
The Nepalese stress that many people are still spending nights under makeshift roofs of tarpaulin and plastic sheets. "A tarpaulin is all we had. It survived one winter and two monsoons. I am not sure how many more winters we need to spend like this," a rickshaw puller at Durbar Square says.
But tarpaulin sellers are also being accused of corruption. Nepal's anti-graft body has filed charges against half a dozen civil servants and tarpaulin suppliers for submitting inflated bills for low quality tarpaulin.
Tourism has taken a hit — the government estimates that the footfall of foreign tourists in Nepal touched a six-year low of 5,38,970. Some hotels in the busy area of Thamel, barely two kilometres from Durbar Square, were damaged, too — most of them are now back on their feet.
Thamel's dance bars and clubs come alive at night with psychedelic trance music. The streets are crowded even at 1.30am. Grass is always available, as is liquor. Thamel never sleeps.
Tourism may have declined, but the backpackers continue to throng Nepal. Hippies — men and women who thumbed their noses at the Establishment — are still visible in Kathmandu. At midnight, a group, with their trademark long hair and headbands, walks by, singing Bob Seger's Katmandu.
"I'm tired of looking at the TV news," they sing in chorus. "I'm tired of driving hard and paying dues/ I figure, baby, I've got nothing to lose/ I'm tired of being blue/ That's why I'm going to Katmandu."
For shattered and cash-strapped Kathmandu, that's good news — for the present.
Sonia Sarkar