'I have created a dot. That's my corner'
Back in those days when television was a one-channel wonder, a man called Pavan Malhotra was quite a heart-throb. It transpires that in the era of multi-channel television, he still has a huge fan following, going by the number of people who landed up for a Pavan Malhotra retrospective in the capital recently. But that's not surprising, for the man who is best remembered as Hari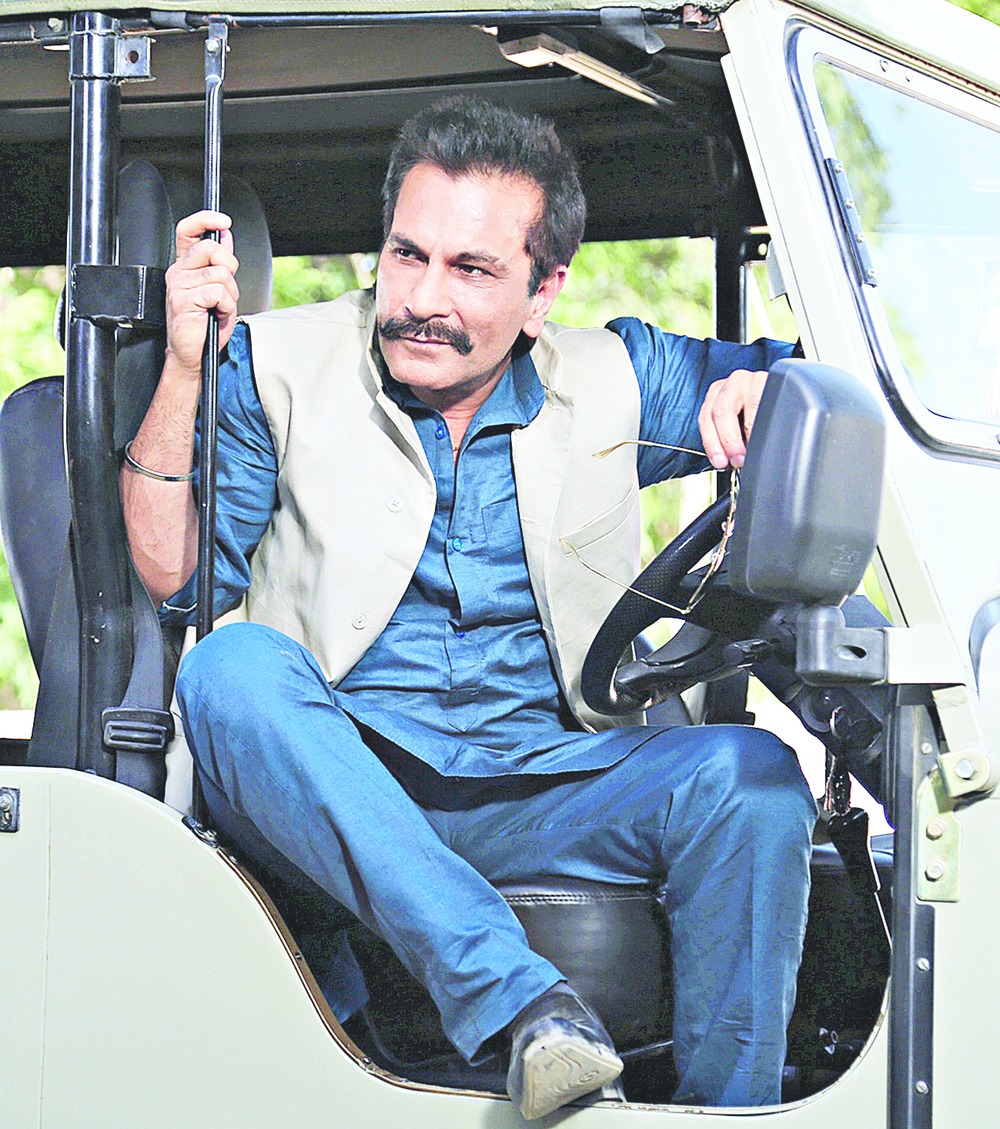 ---
Published 07.02.16, 12:00 AM
|
---
Back in those days when television was a one-channel wonder, a man called Pavan Malhotra was quite a heart-throb. It transpires that in the era of multi-channel television, he still has a huge fan following, going by the number of people who landed up for a Pavan Malhotra retrospective in the capital recently. But that's not surprising, for the man who is best remembered as Hari - the humble hard-working youth who ran a small shop for repairing bicycles in the television serial Nukkad - has reinvented himself. The 57-year-old actor who became a television star with his role in shows that included Circus and Zameen Aasmaan and later acted in films such as Saeed Mirza's Salim Langde Pe Mat Ro and Buddhadeb Dasgupta's Bagh Bahadur has been appearing in regional cinema of late. He starred in the Telugu film Aithe and in two Punjabi films, Punjab 1984 and Eh Janam Tumhare Lekhe. On the sidelines of the retrospective Unmasking Pavan, he talked to Sonia Sarkar about his journey. Extracts:
Q: What are your future projects?
A: I am currently shooting for Rustom with Akshay Kumar, produced by Neeraj Pandey and directed by Tinu Desai. I am also doing a film with Sanjay Puran Singh Chauhan, the maker of the 2010 film Lahore, which will be released in the next few months.
Q: Tell us about your journey from theatre to television to films.
A: While I was studying in Class X, in Manav Sthali School in Delhi, a friend took me to Feisal Alkazi's Ruchika Theatre during the summer vacations. I got a role as part of a crowd in the play Tughlaq . Then Feisal started giving me roles in various plays. But I mostly didn't know what was going on. It took me a while to understand serious political subjects such as Marxism. Somebody had then jokingly said that Karl and Marx were two brothers - and I believed him. In another Hindi play, Father, I played the role of an orderly. I didn't even know the meaning of the word. I knew nothing - but slowly I learnt. That was also when I got some backstage roles in programmes on Doordarshan.
Then one day, I got a call from a friend who said that the production team of Gandhi needed a wardrobe assistant. When they were shooting in Delhi, I worked with them. Then the crew moved to Mumbai and asked me to move with them. Soon thereafter, my theatre friends, Ravi Baswani and Sudhir Mishra, asked me to work as a production assistant for the film Jaane Bhi Do Yaaro (1983). It was around that time that I got the role of Hari in Saeed Mirza's Nukkad . Then came cinema with Salim Langde Pe Mat Ro.
Q: Did you - like many others - have to struggle in your initial days in Mumbai?
A: I can tell you 500 stories of struggle but I would never like to romanticise my story. If you change your city and you don't have a permanent job, you should be ready for a struggle. When I was living in Delhi with my father, he made me sweep the floor of his office too. He used to say that if I didn't learn this, I wouldn't learn anything in life. He had also told me that if I wanted to work, I had to learn to keep my ego aside. I survived in Mumbai because of this lesson.
Q: Are your films watched only by one section of people?
A: Many years ago, Doordarshan was, one evening, showing Satyajit Ray's Jalsaghar . I was watching it in my living room. I turned around and saw my house help watching it too with a lot of interest. So, basically, one has to tell a good story. I think most of my films had a good story - so people liked them.
Q: Every role of yours in every film - from Salim Langde ... and Bagh Bahadur to Dilli 6 and Bhaag Milkha Bhaag - is different. How do you manage to play different characters without casting the shadow of one over the other?
A: I work on the body language and voice of the character. And it is a conscious decision to play a different character in each film because the characters remain alive in the mind of the audience even if the actor is forgotten.
Q: After Salim , underworld dons contacted you...
A: One day, when I was standing with my scooter at a petrol station near Centaur Hotel in Mumbai, a man came up to me and said that Haji Mastan loved my acting. He asked me to call him. I didn't. Again one day, someone came to my house to ask if I would like to visit Dawood Ibrahim in Dubai. He would make it easy for me in Bollywood. But I told him that I didn't need a shortcut to success.
Q: How do you feel when you see your college junior Shah Rukh Khan, who acted with you in the television series, Circus , and is now a superstar?
A: I feel that it is important to talk to oneself and ask, "Do you want to do this? Are you enjoying this?" I feel in this whole film industry collage, I have created a dot. That's my corner.
If I think that Shah Rukh has a bungalow and I should have one too, there will be no end to my desires. I will start eyeing someone's island. It's not possible to get everything in life.
Q: Television series were real during your time...
A: People have often told me, why can't we make Nukkad again? I tell them, even if we make it, you will not watch it. These days, television works on advertising and advertising has nothing to do with content. It has to do with eyeballs.
Q: Recently, comedian Kiku Sharda was arrested for imitating Gurmeet Ram Rahim Singh. As an artiste, do you believe freedom of speech and expression is being compromised?
A: There are - and have been - problems in society. But we have to fix these problems. One has to keep fighting for the freedom of expression.