Debasish Kar Gupta sworn in as Calcutta high court chief justice
There is a need to verify PILs before being admitted in court, says new chief justice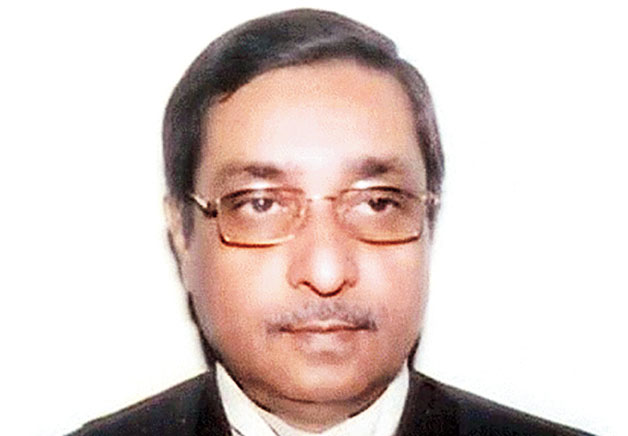 ---
|
Calcutta
|
Published 31.10.18, 12:46 PM
---
There is a need to "verify" public interest litigations before being admitted in court, Justice Debasish Kar Gupta said after being sworn in as the Chief Justice of Calcutta High Court on Tuesday.

Kar Gupta was the acting chief justice till now.
Governor Keshari Nath Tripathi administered the oath of office to him in a brief function at courtroom No. 1 in the high court building. All judges and most advocates of the court were present on the occasion.
"Public interest litigations should only be filed for the interest of a large section of the public," he said. "Before filing such petitions, petitioners should conduct proper research on the issue. The PILs containing interest of a particular section of people — it may be political or economic — should not be entertained by the courts."
The chief justice said the administration and the judiciary should work together. "For the purpose, the heads of various departments of the state should take more care in carrying out the court's order to avoid contempt of court."
The court has shown good results in disposing of cases with only 37 judges, he said. The sanctioned strength is 72. "The judges of the court have been trying hard to dispose of pending cases quickly. In June this year, a record number of pending cases was disposed of."
More than 300,000 cases are pending in Calcutta High Court, a recent Supreme Court report said.
Chief Justice Kar Gupta said the high court administration had taken steps to speed up "the huge number" of pending cases in the 210-odd courts in Bengal.
"In the subordinate courts, posts of more than 1,100 judges were vacant. The high court administration has taken steps and more then 730 posts were filled up in the past two years," he said.
Admissions
Calcutta University has started admissions to its master of business administration (human resource development) course. Forms can be downloaded from `bmcaluniv.org` or `caluniv.ac.in` and submitted by May 22, 2019.