The new iPhone SE is not just a great deal, it's also an excellent device for gaming
There is a six-core CPU, a four-core GPU and an eight-core neural engine that can handle any task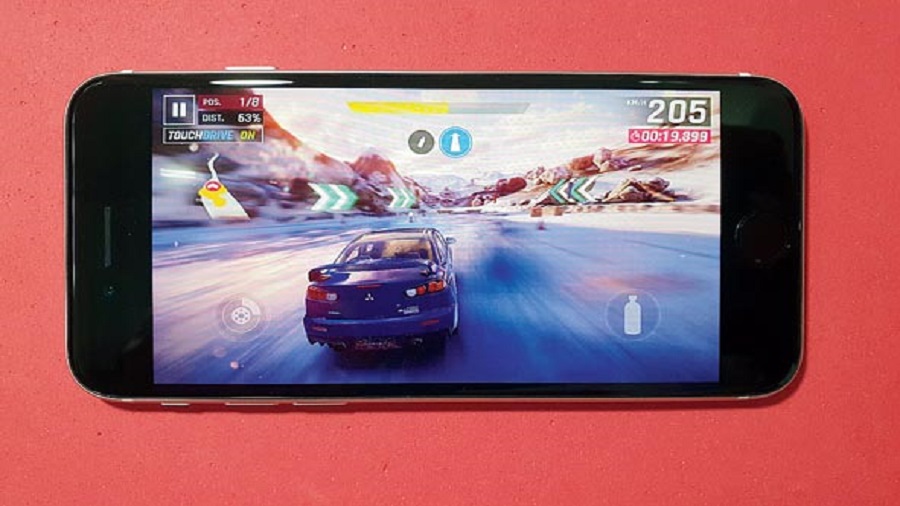 ---
---
The new iPhone SE is an iPhone. Uh? It means, despite the size, quality and power are guaranteed. During the lockdown, we have had a chance to use the second-generation SE device extensively. What makes the more affordable iPhone good is it doesn't make too many compromises. The company has squeezed the best parts of iPhones into a smaller shell but the heart throbs with the same power as the iPhone 11 series, thanks to the A13 Bionic processor. Needless to say, photography is fantastic on the phone.
There is a six-core CPU, a four-core GPU and an eight-core neural engine that can handle any task. So it should be good for gaming, right? Yes, it is and here's why.

Full throttle
Sporting a 4.7-inch LCD display (with True Tone) with a resolution of 1334 × 750 pixel, the screen is sharp and there's zero flex or gaps. It's a solid device. The brightness is enough even under the sun while the contrast is equally good, with good levels of black.
While trying out games, we went from some of the popular titles to a number of Apple Arcade numbers. Agreed, it takes a few minutes of adjustment to get used to the screen size because we are now used to bigger options. But 4.7 inches is not tiny; even a few years ago it was considered wow!
If you have a PS4 controller, it's easy to pair, making gaming really convenient, otherwise one would do just fine even with the reduced screen estate. To get going, we started with Minecraft. Of course, it's not a graphics-intensive title like Fortnite but it runs smoothly.
Next up was Asphalt 9: Legends. Even on a small display one can easily drift and pre-game footage is as amazing as ever, complete with perfect lighting. The processor is really snappy to take on any game.
Again we went back to a game which doesn't require big chops on the graphic department but is so memorable that most return to it time and again. The stereo sound on Super Mario is amazing and one wouldn't miss out on anything that could be enjoyed on, say, the iPhone 11 Pro.
With Fortnite it took a few minutes of getting used to the screen. Don't hesitate to gear up and go into extreme graphics mode (60fs). The grass will look greener and the sky blue-er. We didn't experience any frame drop and it is with these games the processor gets tested.
Most use a phone cover, so heat issues are minimal. What could be an issue is the small battery size because this is a smaller phone. On a full charge, it is easy to get through a day with five hours of screen-on time but with Fortnite or PUBG it may take a small toll on the battery but it's nothing to cry over.
Next came two Apple Arcade titles — Skate City and Ballistic Baseball. The sound and graphics are just wow!

Should you buy it for gaming?
One of the big bonuses of having the iPhone SE is its support for Wi-Fi 6, which means it supports faster top transfer speeds and you get faster connections while gaming. It's a no-brainer why the new iPhone SE is a sensible choice when the economic squeeze continues to get tighter. Here's a phone that will easily last three to four years without any issues while offering you the latest upgrades. And gaming? The monster processor inside can take on any game out there.