A phone that delivers what it promises — charging up in the flashiest of flashes
Yes, Realme has had its share of criticism — and some remain — but at the same time, it has not cringed on specs at certain price points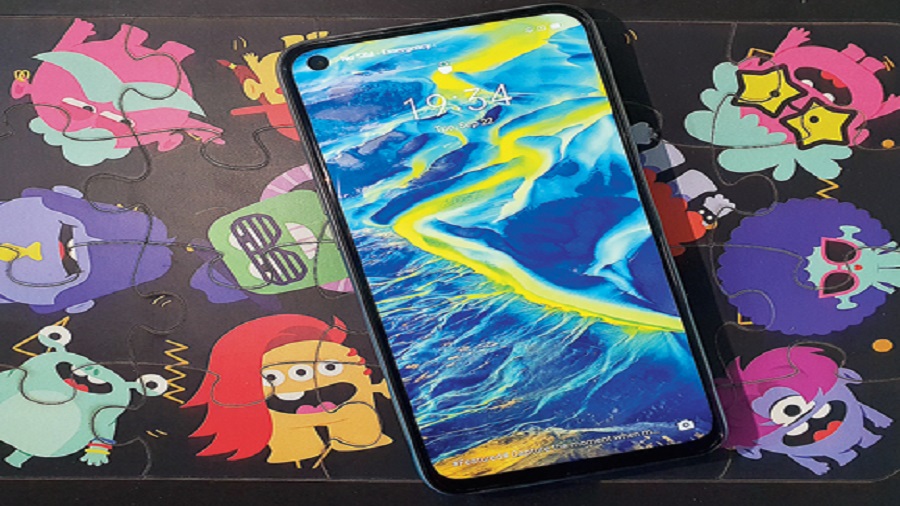 ---
---
By the time the year ends, one brand will enjoy top-of-the-mind recall — Realme. Think of it this way: Realme launched in India in mid-2018 when the only other 'me'-sounding phone brand was Xiaomi, which was moving at brisk pace. Realme has not just made the other "me" break into a run, all smartphone brands had to put on tracksuits. Yes, Realme has had its share of criticism — and some remain — but at the same time, it has not cringed on specs at certain price points. The brand knows its customers well. Here's another Realme phone, this one is called Narzo 20 Pro, which highlights performance and fast-charging.
Charges up easily
We have had the device for a few days during which it handled everyday things, like some gaming, some video editing, a lot of videoconferencing.... Instead of making design the starting point, let's begin with performance and charging. Yes, I use a flagship device, which can pretty much handle just about everything and hasn't been restarted in a couple of weeks. With the flagship processor kept aside, the idea was to see how far the MediaTek Helio G95 processor can be pushed. The upgrade to Helio G90T boasts of a speedier (five per cent faster) CPU and GPU (up eight per cent) performance and every gamer would say even a per cent difference means a lot.
Yes it is but the games we are playing in 2020 are mostly what we were busy with last year. What the processor gives you is a bit more headspace in way of future proofing.
The processor also supports 90Hz display refresh rate, UFS 2.1 storage and 64MP camera sensors. No, it's not all that tough, these jargons. UFS 3.0 allows offers up to two times the data rate capability over UFS 2.1 or faster read/write speeds but it comes at a cost.
This doesn't mean games will suffer on the Narzo 20 Pro; it doesn't. Look at the price point and the processor. It's a good fit.
Getting the most out of the processor is the 90Hz FHD+ display, which is a smooth performer. The jelly scrolling effect — however little — is tackled by this function, ensuring smoother gaming and better scrolling experience.
One can also be appreciative of 65W SuperDart charge at a low price point. This translates into a ridiculously fast charging speed, like zero to full in 40-odd minutes. It's a top feature that helps to juice up the phone before office or at work. Of course, it's a great addition at this — sorry, about repeating this — price point but does a 4,500mAh battery need the feature, especially since it has enough power to sustain the user for an entire day? We would like to see this on bigger batteries.
Good build
Moving to the camera set-up, there is a 48MP sensor keeping the 8MP ultra-wide lens, macro lens and B&W portrait lens company.
Having experienced Realme 7 Pro recently, the offering on the new phone is slightly underwhelming.
The app is just fine and so is the main lens in broad daylight while auto-focusing is up to scratch. The problem is with night photography.
There is a night mode but it takes a few seconds to capture the image and time is of essence when filming something like a cat up to a million tricks. Done with the complaining, the colours are well-balanced in daytime shots. Macro lens is not worth on any phone! We are not getting into videos because it's the usual play here with recordings possible up to 4K. The audio capture on videos is just about enough.
All this brings us to the design, which is pretty much the same what Realme has been offering for some time. The fingerprint scanner is on the power button; it's quick and accurate. The rear panel captures a good play of lights while the set is well-built.
Is it for you?
If you are looking for a phone around or under Rs 20,000 there are quite a few choices, Redmi Note 9 Pro Max to Samsung Galaxy M31s.
But every phone should have a unique feature. Here it is super-fast charging, which is something everyone needs at a time when too many videoconferences and streaming are making phones run out of power. The Realme Narzo 20 Pro indeed delivers what it promises — charging up in the flashiest of flashes.
At a glance
Device: Realme Narzo 20 Pro
Display: 90Hz 6.5-inch FHD+
Processor: Helio G95
Camera: Rear — 48MP, 8MP ultra-wide, macro, B&W portrait; front — 16MP wide-angle
Storage: 6GB/8GB RAM and 64GB/128GB storage
Battery: 4,500mAh
Price: Upwards of Rs 14,999 (first sale on September 25, noon onwards)