A BJP leader was shot dead allegedly by a gang of men who barged into his home near Dinhata in Cooch Behar district on Friday.
The BJP alleged that Prasanta Roy Basunia, 30, had been murdered by Trinamul Congress workers. But Trinamul denied the charge and said Basunia was involved in anti-social activities.
Police said the investigation was on and didn't comment further on the murder.
Sources said Basunia was a general secretary of the BJP's local committee in the Dinhata subdivision. He lived at Kalirpat, located on the outskirts of Dinhata and around 20km from Cooch Behar town.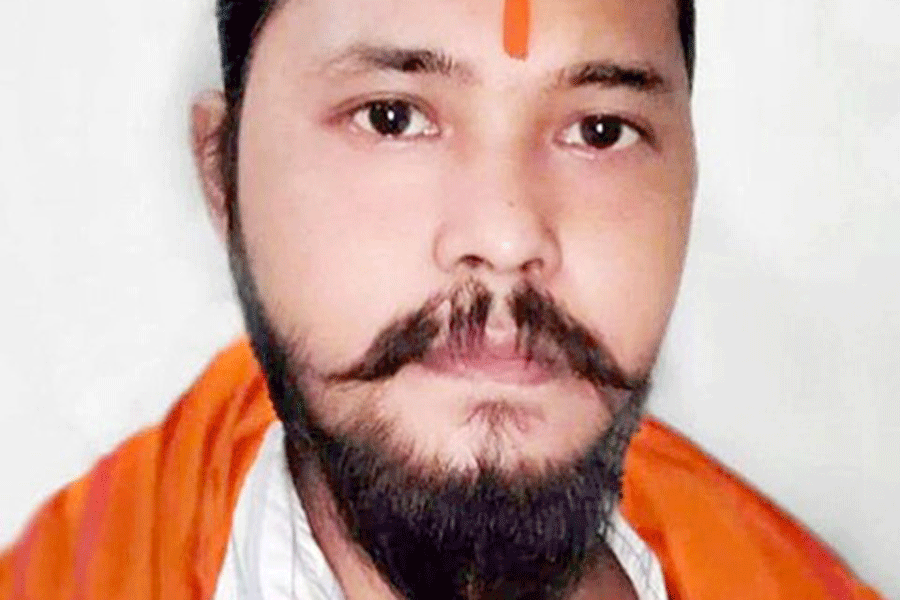 Prasanta Roy Basunia. File photo
"He was at home today when some criminals entered inside and shot him. We suspect that Trinamul is behind the attack. Police should find out all those involved in the incident," said Sukumar Roy, the district BJP president.
Basunia was taken to the subdivisional hospital in Dinhata. He, however, succumbed to the injuries.
Senior BJP leaders, including MLAs, reached Basunia's house and consoled his parents.
"Our leaders and supporters in Dinhata are facing Trinamul's atrocities every day. However, we had never thought that one of our leaders would be gunned down in broad daylight," said BJP MLA Mihir Goswami.
Avijit De Bhowmik, the district Trinamul president, said: "Basunia was involved in anti-social activities. Trinamul had no role in the attack."