BJP MLA warns of retaliation by '80 per cent'
Think what will happen if the majority also come to the streets: Somashekar Reddy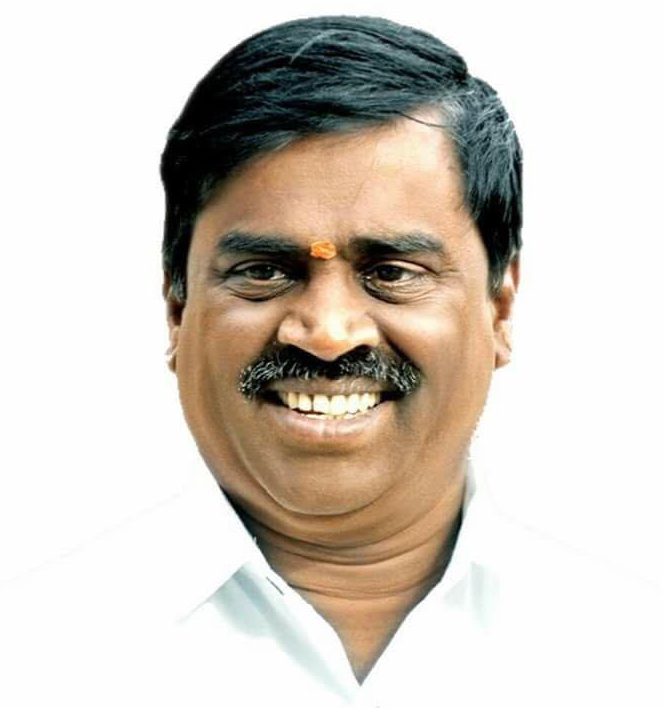 ---
---
A BJP lawmaker has openly threatened retaliation against Muslims for the protests against the citizenship act, telling them to keep in mind his "warning" about what might happen if the majority community hit the streets too.
"Hey… we are 80 per cent and you are 17 per cent," Bellary City MLA Somashekar Reddy told a public meeting on Friday, according to a purported video recording of his speech. "Think what will happen if the majority also come to the streets."
Somashekar is the elder brother of mining baron Janardhana Reddy, who spent several years in jail in connection with the mining scam in Karnataka and Andhra Pradesh and is now out on bail.
Somashekar too had been arrested in August 2012 over charges that he tried to help his brother by bribing a judge but got bail the next month. The case is still pending.
Police on Saturday booked Somashekar over his Friday speech in Bellary.
Somashekar's comments came as he addressed his audience at the meeting the BJP had organised.
"Realise what will be your condition if the 100 per cent come out on the streets," he said, wagging his index finger as he spoke.
"Let this be a warning. Live in this country keeping this warning in mind," he is heard saying in the clip played by several Kannada channels.
There is no mention of the minority community — at least in the six-minute clip — but the lawmaker's words leave little scope for doubt.
Somashekar appeared to have got carried away as his appreciative audience, who had come in support of the Citizenship (Amendment) Act and the National Register of Citizens, egged him on.
"In our country, we Hindus and other brothers are living peacefully. If you test our patience… once… twice… but the third time…!" he said, virtually warning of retaliation.
The crowd of party workers and supporters roared in appreciation.
"You are attacking our police and vehicles. See how it would be if you receive the same treatment?" Somashekar went on.
"This is my country, our country. Like an Australian Prime Minister once said, 'If you (Muslims) want to live in my country, then learn to adapt.' He had also said that all those who failed to do so would be packed off to their own countries."
Somashekar didn't name the Australian leader but was possibly alluding to Julia Gillard who is alleged to have asked Muslims to "adapt or leave" Australia. Several fact-check portals had, however, clarified later that she had never said so.
The Bellary lawmaker didn't spare the Congress either. "Congress people are whispering into your ears that you will be sent to Pakistan or Bangladesh. You can go if you want to. But we won't send you. You are still brothers to us. So let our brotherly relations remain as it is. If you act like enemies, then we will also be your enemies," he warned.
"Each Hindu will become a Shivaji and carry a sword," Somashekar added, gesturing how a sword is held.
A BJP functionary said the party does not endorse such comments. "If someone says something like this, the senior leaders will always talk to them and warn them not to repeat it," said the party official who asked not to be named.
When the Bellary district Congress complained on Friday evening, the local police refused to register a case. They did so only after some senior Congress leaders decided to meet the Karnataka director-general of police.
"Perhaps realising we were heading to meet the DGP, the Bellary police today registered a case based on our complaint. We have also submitted a complaint to the ADGP (additional director-general of police)," party spokesperson V.S. Ugrappa told The Telegraph on Saturday.
Former chief minister P.C. Siddaramaiah, former state congress president Dinesh Gundu Rao, former Assembly Speaker Ramesh Kumar and Ugrappa were among those who met ADGP M.A. Saleem.
"Our demand to the local police and the DGP was that he should be arrested immediately as per law and a case filed against him under available provisions to deal with hurting religious sentiments and threatening people," Ugrappa said.
Massive protests broke out in Bellary on Saturday as people shouted slogans against Somashekar, demanding his immediate arrest, and blocked roads with burning tyres.
"Even Hindus were part of today's protests as not all Hindus would take such sheer nonsense," Ugrappa said.