International Relations
International Relations: Top 5 Professions One Can Choose From
Posted on 17 Nov 2022
13:56 PM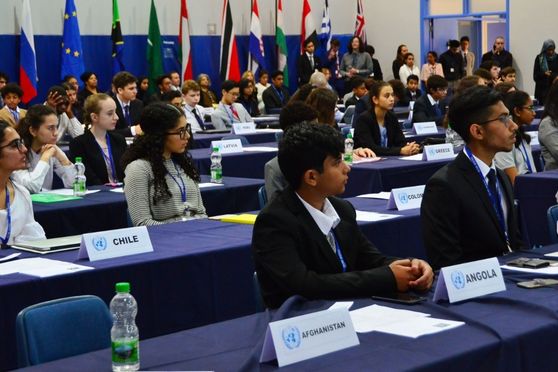 Summary
Business, law, education, the media, and journalism are just a few of the professions that graduates with degrees in international relations can enter
From Political Consultant to Diplomat, there are many professions to choose from
A growing number of global events that have an impact on the socio-political and economic life of nations have made international relations one of the most important academic fields.
Many people who are interested in world politics, foreign policy, and the global economy pursue degrees in international relations, which can prepare them for a variety of exciting and lucrative professions. Business, law, education, the media, and journalism are just a few of the professions that graduates with degrees in international relations can enter.
Related Topic: How To Study International Relations?
Here is the list of the top 5 professions after getting an international relations degree:
1. Political Consultant
Political Consultants assist politicians and other prominent figures in their objectives and manage their public images. They promote their clients through strategies like advertising and news releases to support their candidate or campaign, acting as public relations experts and salespeople in the process. They strategically direct public appearances, communication, and policy as well. Working with firms, organisations, or activists, political consultants can promote legislative reform.
Read: Career as Political Analyst: The 3-Step Formula
2. International Marketing Specialist
An international marketing specialist is in charge of an organization's global marketing plans and initiatives. Together with domestic marketing teams, they develop marketing budgets and plans as well as work on product launches and marketing campaigns. Other responsibilities include encouraging the marketing of a company's goods and services, carrying out market research, forecasting trends, and spotting risks and opportunities in the organization's sector.
Check Out: What Is The Difference Between Sales & Marketing?
3. Diplomat
A diplomat represents his country and protects it by gathering all information that may affect his country's interests in a foreign state's administration. All local governmental issues pertaining to international relations must be resolved and negotiated by them.
Read: Top 6 Industrial Skills in Demand in 2022
4. Nonprofit Project Leaders
The planning and coordinating of programmes for a nonprofit organisation that support its objectives and mission are done by nonprofit project leaders working with other programme directors. Fundraising, budgeting, outreach to the community, and technological support are among their duties. The ability to comprehend the cultures related to the objective of their organisation is frequently displayed by programme coordinators working for international corporations, and they make good use of this understanding to strengthen their interactions with clients from other countries.
Read: Career in Consultancy: Top 7 Careers To Choose From
5. Economic Analyst
An economic analyst is a research professional that examines economic data to identify industry trends before developing estimations and models for their organisation regarding the impact of these trends on their sector. These specialists could be employed by public or commercial companies. The global economy, as well as an understanding of international business and financial trends, are frequently needed by economic analysts.
Check Out: How Economics Can Make You Job Ready In A Post-Pandemic World
Last updated on 17 Nov 2022
13:56 PM