consultancy
Career in Consultancy: Top 7 Professions To Choose From
Posted on 12 Oct 2022
16:13 PM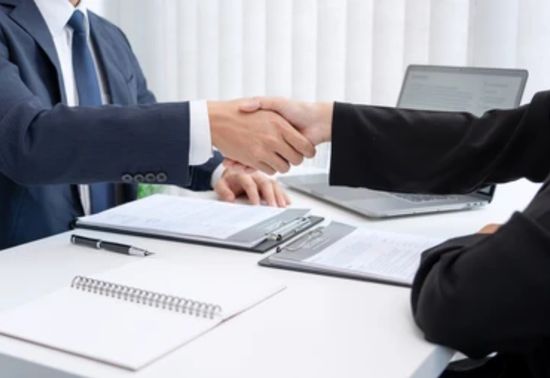 Shutterstock
Summary
As a consultant you have the opportunity to choose your own work hours as well as work with multiple stakeholders in your industry, giving you greater exposure and opportunities
In developing nations like India, consultancy services are expanding and the Indian economy is striving to achieve its long-term goal of 5 trillion GDP by the year 2023
Would you say people consult you on certain topics because they think you know better? Do you think you are good at giving them the right suggestions? Then why not pursue a career in consultancy?
Consultancy is a new phenomenon, and it's been a rage for a while now. The opportunity to engage with leaders, advance your career swiftly, cooperate with talented individuals, and travel the world are some of the top benefits of working as a consultant. Additionally, as a consultant you have the opportunity to choose your own work hours as well as work with multiple stakeholders in your industry, giving you greater exposure and opportunities.
Who is A Consultant?
A consultant is someone who has expert knowledge in a particular field, for instance, business management or engineering, and they work as advisors to certain individuals or organisations/companies who may not have experts on board. What makes a good/bad consultant is the passion and excellence towards the work they are doing.
The major point every consultant needs to remember is to always be a good listener. To quote Ernest Hemingway, 'When people talk, listen completely. Most people never listen.' Another major point is good communication. Consultancy is a two-way communication process where you must be able to convey your ideas effectively and bring about measurable changes.
If you're thinking to make a career in consultancy then here are some of the popular professions in the field of consultancy.
1. SEO Consultant
In a world driven by technology, an SEO consultant plays a major role in internet marketing strategies. SEO experts or search engine optimization consultants are often very well paid by companies and website owners as they assist on how to improve a website's ranks, attract more targeted traffic, and eventually boost revenues.
With the growth of the internet, and much of the discoverability being driven by search engines, this is a flourishing field, and irrespective of industry, there is always a demand for SEO experts and consultants.
Read: How To Become An SEO Consultant
2. Financial Consultant
Financial consultants are most often engaged in advising large companies. They help to cut down on losses of the company, bring in greater profits, and also in managing, improving, and restructuring the company's financial growth and development. They help in identifying problems that might cause financial troubles for the company in the near future and provide solutions to the same. Financial consultants also help in meeting targets, pitching ideas to clients, and fostering good relations between the company and its clients through financial strategies and solutions.
Those with a degree in finance, accounting, and business management are suitable for the job of finance consultants.
Check Out: Financial Literacy: A Core Life Skill in 2022
3. IT Consultant
IT Consultancy services are centered on assisting companies in managing software and technology so that there is no loss in overall productivity. Meeting with clients to discuss upcoming steps they want to take in updating and maintaining their technology takes up a significant portion of an IT consultant's job. During these meetings, they can advise clients on new technological advancements that might help them succeed.
To get the knowledge and training necessary to be successful in the industry, many prospective IT consultants pursue a major in computer science, IT, or software engineering. On the other hand, you might also choose to major in a related field, such as electronic engineering, business studies, or mathematics.
Read: Top 6 Industrial Skills In Demand in 2022
4. Public Relations Consultant
The job of a public relations consultant is to build, maintain, and present a positive image of a company/organisation to the public in order to gain recognition and profit. A PR consultant's task might involve writing press releases, setting up interviews, creating public campaigns, collaborating with influencers and authority figures, and working with the media (electronic and print).
While there is no rigidity about what degrees you must hold, having a knack for the same and having completed a course or certificate in this or a similar field will help you succeed.
Read: How To Become a PR Professional
5. Social Media Consultant
With more and more organisations looking towards digital and social media platforms to expand their growth, reach a larger target audience, and gain profitable revenue, social media is becoming more and more important. A social media consultant helps a business firm to expand and grow through several social media channels like Twitter, Instagram, Facebook, etc., with their skills in website marketing and social media knowledge.
Know More: Social Media Manager: Trending Career Option in 2022
6. Legal Consultant
Most big companies hire a legal consultant who helps in securing the legal standing of the company and maintaining the law. Anyone with a degree in law management or business law can try their hands at providing legal consultancy services for companies/organisations.
Read: Career in Law: Different Areas of Legal Practice & Fields of Law
7. Human Resources Consultant
This is a growing field in the world of business and marketing. Whether it's a small business or a large multinational business, every company needs an HR department. Many among these choose to hire Human Resources consultants to help in recruiting, training, payments, and overall management of the employees.
To become a professional HR consultant, one needs to have a degree in business management, or administration, preferably in human resources.
Check Out: Top 10 Online HR Courses That Can Boost Your CV
Consultancy is a vast and interesting field to pursue as a career. It requires effort, determination, and expert knowledge to be a professional consultant in any field whether it's IT or PR, or HR. Every day that goes by, the demand for consulting services rises as a result of the workforces in businesses and organisations lacking management and strategy skills, leaving them unable to address complex problems in the rapidly changing business environment.
As per reports, consultancy firms in India scored around 11.5 billion with an annual average increase of 8% from the year 2013 to the year 2017. In developing nations like India, consultancy services are expanding and the Indian economy is striving to achieve its long-term goal of 5 trillion GDP by the year 2023.
Last updated on 12 Oct 2022
16:13 PM