social media
Social Media Manager: Trending Career Option in 2022
Posted on 08 Oct 2022
14:22 PM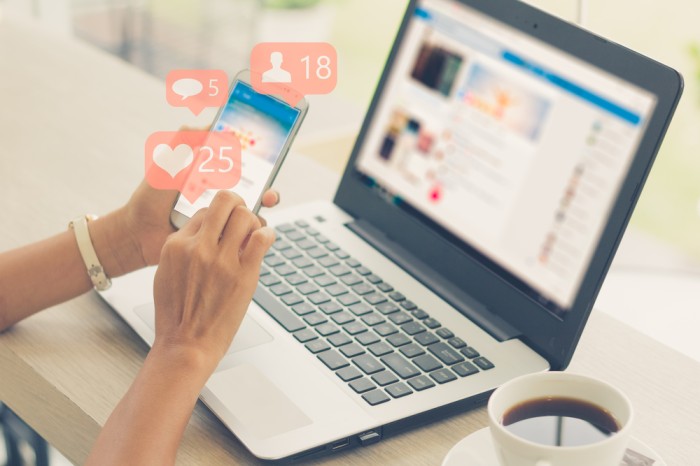 Shutterstock
Summary
A Social Media Manager is typically responsible for increasing the count of followers, organising social campaigns, generating effective content, following and reviewing analytics so that your company has a strong online presence in the market
Professionals with Social media experience can opt for management-level positions in social media
Can you dream of a life without social media? More than an entertainment platform social media has become a key area in marketing. And so far as marketing is concerned, there's a pattern that every social media platform follows. From strategising the content and post timings to the design of the content, everything needs to be planned and executed in keeping with the ongoing trends for maximum impact.
A Social Media Manager is typically responsible for increasing the count of followers, organising social campaigns, generating effective content, and following and reviewing the analytics so that your company has a strong online presence in the market. Almost every big organisation or corporate hires people to manage their social media presence effectively.
Role of a Social Media manager:
Increasing followers and driving traffic/engagement: Boosting a company's profile on all active social media platforms is a mandatory task for a social media manager. They use a variety of formats, such as written or visual content, to drive engagement.
Planning the content type and social media campaigns: Ideating social media campaigns according to your company's needs helps in increasing engagement with the campaign and increasing followers.
Analysing data: To know what's trending and what's not, it is very important to keep an eye on the statistics. They are also responsible for keeping track of how the company's social media handle is performing.
Reporting metrics to stakeholders: It is quite obvious that the company would like to know the impact of your work or how far the targets are achieved. So making a report of your work along with proper statistics is necessary to explain your performance to your immediate seniors.
Posting on and handling social media platforms: A social media manager is also the one doing the actual posting – which includes writing appropriate post copy, posting at the right times of day and keeping track of the performance of individual posts.
Skills Required to be a Social Media Manager:
The duties of a social media manager include a variety of different functions. To be able to make the best of it, it is necessary for a candidate to have the following skills:
Editing copy and content
Writing content and ideating
Research
Analysing data
Knowledge of SEO
An eye for design
The ability to work quickly and within tight deadlines
Educational Qualification:
There are no specific educational requirements for the job of a social media manager but many companies do prefer candidates holding a bachelor's degree in areas like marketing, communications or advertising, public relations, etc. Certain companies also prefer candidates having 1-2 years of experience working as part of a social media team or freelance.
Courses popular in Social Media Marketing:
While many companies ask for candidates with specific degrees, when starting out, you can also consider getting a specialisation certificate that arms you with the basic know-how of digital marketing so you can start working in the field. There are numerous courses popular for social media marketing. A few courses that you can take online are:
Social Media Marketing Certification on Hubspot
Facebook Blueprint Training on Facebook
Social Media Marketing Specialization on Coursera
Social Media Marketing MASTERY on Udemy
Social Marketing Training on Hootsuite
Social Media Marketing Foundations on LinkedIn Learning
Job Outlook:
Every sector is connected to the marketing industry and hence the requirement for social media managers is huge because considering today's time, nothing can beat the demand for social media and the impact it has on people. So employment opportunity is huge here. MNCs, Brand Management firms, Media houses, Startups, IT firms, and Advertising Agencies are some of the sectors that hire social media managers.
Popular and reputed companies like Cognizant, Accenture, Google, Flipkart, HP, Genpact are some of the top companies that recruit candidates for Social Media Manager roles. As a fresher in this profile, you can expect to earn upto 2 lakh per annum.
However, with proper experience and skills, the salary for a social media manager does go up significantly.
Job Roles as a Social Media Manager:
There are several entry posts for a social media manager role. Have a look at the following job titles:
Social Media Marketing Executive
Media Planner
Social Media Strategist
Marketing Coordinator
Social Media Analyst
Brand Manager
Media Production Manager
Content Manager
Professionals with Social media experience can opt for management-level positions in social media. And to ensure success on the job, you should always be on the lookout for industry trends and accordingly, plan your social media content. While this is a highly in-demand career option today with many people opting for it, success in social media comes to those who think intuitively and put in their best effort. So, make the most of the opportunities that digitalisation and the rise of social media have to offer – and start planning your career as a social media manager today!
Last updated on 10 Oct 2022
13:09 PM