Creative writing
Top 5 Institutes offering creative writing courses in India
Posted on 08 Aug 2022
15:39 PM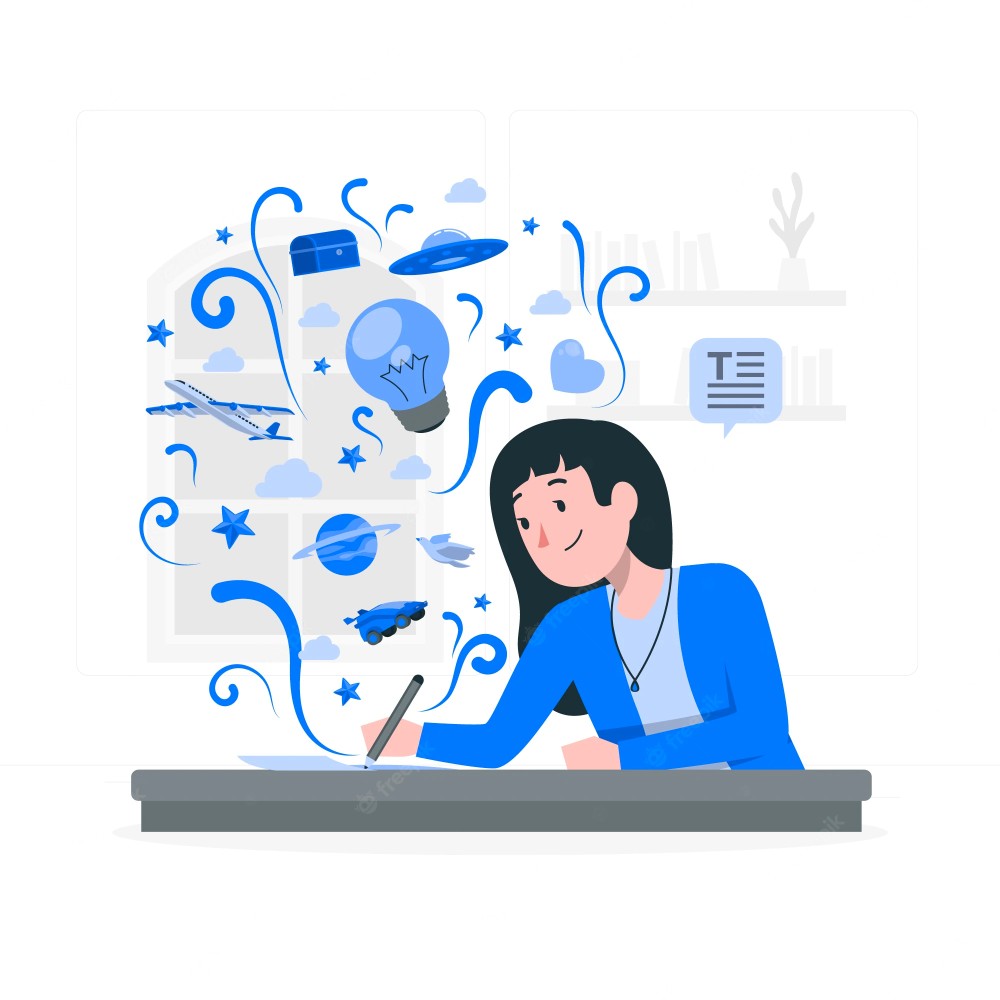 Freepik
Summary
One of the most popular types of writing nowadays is creative writing, with more and more people signing up for specialised courses
Choosing any random Creative Writing programme can sometimes spoil your learning experience, so be very selective in your choices
Everything in life is writable about if you have the outgoing guts to do it, and the imagination to improvise. The worst enemy to creativity is self-doubt. ~ Sylvia Plath
A world of imagination can exist in writing. In this kind of expression, the words you use and the way you use them makes all the difference. The field of writing has only recently grown to be a significant global industry, and as a result, it has also found mentioned in the list of reliable professions. One of the most popular types of writing nowadays is creative writing, with more and more people opting for specialised courses in the domain.
A Creative Writing course can be defined in a variety of ways, based on what the course aims to teach you. Some courses will cover ways to become a freelance writer and generate income from full-time or part-time work. Other courses will emphasize improving your writing, regardless of whether or not it is intended for publication. But the majority of creative writing classes will teach you how to write across a variety of genres, fiction, nonfiction, and poetry.
5 reasons to learn French. Read more to find out.
Remember that while starting a career, it is always best to be fully prepared and trained. However, one big challenge that prospective Creative Writing students face is locating courses that are dependable, affordable, and will give them a sure shot at being successful. Choosing any random Creative Writing programme can sometimes spoil your learning experience, so be very selective in your choices.
We bring you the top 5 institutes and platforms offering creative writing courses in India:
British Council India
In order to help prospective writers, the British Council offers a variety of writing courses. For any and all aspiring writers who wish to start a profession in creative writing, the place is genuinely trustworthy and reputable. The courses are also very well timed, with the 36-hour course wrapping up in 9 weeks according to the schedule. Additionally, they also offer fantastic deals that prospective writers can advantage of since all their courses are very reasonably priced. The course's curriculum encourages students to find their unique writing style and vision, encouraging unconventional thinking, enhancing artistic expression, and helping them to articulate their ideas clearly, and establish a critical understanding of various writing styles. The courses offered are:
Creative Writing for Adult: 36 hours I 9 weeks I weekend online classes
Creative Writing for Kids: 18 hours I 6 weeks I weekend online classes
Udemy
Over 15000 people are currently signed up on the online learning and teaching platform, Udemy. In fact, the platform has already seen upwards of 4 million users since its inception. If you're a newbie seeking a Creative Writing Course that can influence your entire career, Udemy is unquestionably the place for you. Udemy certainly has your needs covered, from offering the lowest prices and discounts to giving you lifetime access to the study material you buy. When you search for Creative Writing Courses on Udemy, you'll find plenty of courses taught by a wide range of qualified experts. These will give you a thorough understanding of the topic you want to explore. Some of the courses they offer are:
Writing Book Creative Writing Skill
Write a Novel Outline from Scratch
Creative Writing Non-Fiction
Xavier Institute of Communication
Mumbai's Xavier Institute of Communication, an autonomous university offers a wide range of creative possibilities. The Xavier Institute of Communication's Creative Writing Course consists of 8 sessions or a total of 16 hours of training. You'll be given a variety of writing assignments throughout the course, and you'll get feedback on them from both professionals and fellow writers. After completing the programme, you'll be well-versed in both composing and presenting creative works. A variety of genres will be covered, and you'll learn how to approach each one successfully. You can sign up for the:
Creative Writing Workshop: 8 sessions of 2 hours each
Henry Harvin Writing Academy
South Asia's first certified creative writing course is offered by Henry Harvin Education, one of India's top edtech firms. The Creative Writing Training teaches writers to express their imagination via language. Both online and offline options are available for the course. In contrast to the Online mode, which provides 50 hours of access to e-Learning material, the Offline mode provides 24 hours of training and 24 hours of study sessions. The instructors are experienced writers and trainers with a combined experience of over ten years, and the students work on actual content writing assignments as part of their training. Some of the courses offered are:
Articulate Storyline 360 Course
Creative Writing Course
Master Creative Writing Course
Copywriting Course
Coursera
Coursera is a platform you just cannot overlook while looking for the finest creative writing programmes. A 100% online, flexible schedule offering self-paced learning, a shareable certificate, and highly qualified instructors who will successfully direct and supervise you during the duration of the course, as well as peer interaction and review, are all a part of the Coursera package. Through rigorous instruction, students learn the tricks of the trade. Learn the secrets used by experienced writers to craft a moving story, memorable characters, appealing settings or even their just developing their distinctive style. You will also assess and evaluate the writing of others, greatly increasing your exposure to writing styles. Some of the courses offered on Coursera are:
Creative Writing
Write Your First Novel
Creative Writing: The Craft of Plot
Sharpened Visions: A poetry workshop
Every day youngsters encounter new experiences. They pick up new words which help them expand their vocabulary. All these fresh experiences aid in the development of a creative and inquisitive mind. These new experiences may also spark ideas that the person can develop into stories or creative writing. Emotional skills can also be developed through creative writing - you can channel your emotions and learn how to manage a circumstance by making up a story. And there's no better time or place to learn the art of storytelling than now and at these institutes.
Last updated on 08 Aug 2022
15:39 PM