Job opportunities
How To Get A Job Without Prior Experience
Posted on 12 Dec 2022
17:30 PM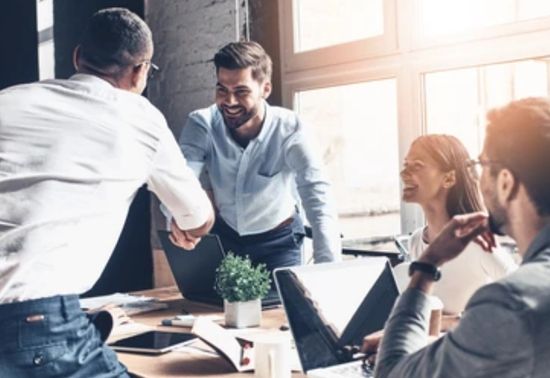 Shutterstock
Summary
You can demonstrate your potential for the job for many careers, especially creative ones, by developing your own side projects
Communication, leadership, organisational, and interpersonal abilities are a few examples of soft skills that are appreciated in most professions
Everyone who enters the workforce for the first time will experience a certain dichotomy–that you cannot find jobs without experience, but you also cannot gain any experience without getting your first job. Whether you are a first-time job seeker or a career switcher hoping to shift to a new profession, a job search can be both exciting and nerve-wracking. What if your dream job is seeking you but you cannot get it because you lack the necessary experience or have none at all?
Read: Job Market Gained Momentum in 2022
We have got you covered! Here are the 5 most important tips for you to land a job without any prior experience.
1. Customise Your Resume
The first thing a hiring manager will see when you apply is your resume. You have the chance to emphasise the benefits you may provide to your prospective company in your CV. Employers have various needs, and job descriptions will highlight various aspects of a role. Therefore, it's necessary that you modify your resume to reflect each position for which you're applying in order to increase your chances of getting an interview.
When starting out, it is more important to highlight things other than professional experience, for instance, if you've participated in volunteer work, extracurricular activities, school projects, or internships. These show that you've acquired important hard and soft skills that you can apply to your first job and highlight it on your resume.
Check Out: The Story Your Resume Must Tell
2. Start Networking
Before you graduate from college, make use of the networks you have available. Make the best of employer seminars and lectures, job fairs, and networking events for recruiters. If you provide a recommendation from a reliable source, employers are more inclined to ignore the gap in your experience.
Creating and maintaining your professional network through social media is also a highly beneficial option. Following and interacting with organisations and people in your industry on websites like Twitter and LinkedIn can bring impressive results. Whether you already have a network in place or not, you should develop the habit of spending time building connections throughout your professional life.
Read: How To Use Social Media For Job Hunting
3. Highlight Your Soft Skills
Communication, leadership, organisational, and interpersonal abilities are a few examples of soft skills that are appreciated in most professions. Think of other ways you may have developed or displayed some of these soft skills if you had no prior work experience. You can find examples of these talents in any extracurricular or volunteer work you have done. You can highlight your soft skills on your resume by mentioning these experiences.
Find out which soft skills employers are looking for in applicants for the job you're applying for by doing some background study on the sector you're interested in. Strive to emphasise instances and professional experiences that show off those particular skills.
4. Internship & Volunteering
Build your experience from an entry-level job or even an internship. It might not pay as well as you would like, but it can open up a lot of opportunities for you. You can volunteer, intern, or freelance to gain hands-on experience.
You can familiarise yourself with the industry and learn about day-to-day tasks through internships and volunteer opportunities, and you can also add these experiences to build up your CV. For instance, a potential social media manager might work as an intern for a start-up's marketing manager to gain practical experience managing a company's social media accounts.
Know More: Internship: A Complete Guide For Beginners
5. Upskilling
Taking educational classes, earning a professional certificate, or pursuing a degree are additional ways to increase your skill set and qualifications. Professional certificates educate people in a particular skill set, such as cybersecurity. Besides classes and certificates, hands-on work can also help you upskill.
You can demonstrate your potential for the job for many careers, especially creative ones, by developing your own side projects. Create a free website and start sharing your writing there if you want to be a writer, or create a plan to advertise yourself on social media and through digital marketing if you want to work in marketing. By creating your own projects, you may show that not only do you have the knowledge and abilities necessary to carry out the task you want to accomplish but that you also have a tremendous amount of ambition. It demonstrates to potential employers that you are so devoted to your profession that you do it in your spare time as well.
Check Out: How Does Upskilling Work?
Last updated on 12 Dec 2022
17:30 PM