internship
Internship: A complete guide for beginners
Posted on 16 Aug 2022
19:33 PM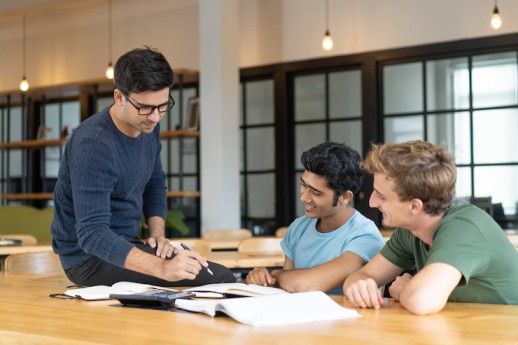 freepik
Summary
An internship is a crucial stepping stone to full-time employment in today's time
Internships are the best option to take for students who haven't decided on a career path yet
In the modern world, finding a job is a difficult task. Prior to being placed in the desired job position, every company wants its applicant to have a certain amount of experience. But the million dollar question is - how can a fresher gain work experience? Internships can be the answer. A good internship can give you a down low on the career you choose, exposure to workplace practices, and of course an opportunity to show work experience as a fresher. Read on to know more about how to apply for an internship, the perks of one and where are the places to apply.
What is an internship?
Most college students, recent graduates, and sometimes even students in high school are eligible for an internship, which is a temporary employment position. Typically, interns are paid a fixed stipend which covers their basic expenses or is expected to work for academic credit. Students can learn more about the corporate culture and daily operations of the business industry through internships. A year is generally the maximum duration for an internship. Internships are also a great option for students who haven't decided on a career path yet - as it gives you real hands-on experience of the job circuit, without the commitment of actual employment.
How to get an internship?
One should begin applying for an internship early on in their undergraduate journey. This increases the scope of applying for more internships over the years, gaining the necessary skills and experience before finally applying for their first employment. Exploring numerous profiles also aids in determining your calling. In a lot of cases, an internship may also be just the stepping stone you need to join your dream company - because sometimes, really good interns are hired as permanent employees going forward.
The process of looking for an internship is comparable to looking for a regular job. Here are the steps that might help you land your first internship:
Look at potential job paths for the degree programme you're presently enrolled in. If you apply for an internship in a field that doesn't interest you, it is likely to be an unpleasant and demotivating experience. Speak with your seniors, read about internship experiences, attend seminars and conferences and conduct internet research to determine your interests. But remember to not let anything discourage you from applying. If you are not sure, apply for short internships instead of long ones.
Create a list of companies that, in your opinion, would be advantageous to collaborate with based on their offerings, guiding principles, level of industry knowledge, or other motivating elements like specific stalwarts who you may have a chance to work under. Check the websites of these organisations to see whether they provide internships during the time period you need.
Resumes are pretty much the first impression you have - and so, resumes should be tailored to the job, in this case, internship, that you apply to. Be sure to include your abilities and traits after thoroughly reading the requirements given. Make sure to list prior experiences, such as having a position of responsibility in school or engaging in extracurricular or curricular activities that demonstrate your potential. Any skill-training programmes you have participated in should be specifically mentioned. Your writing must be clear and error-free while emphasising your academic accomplishments, abilities, project, and volunteer experience.
Even if you lack specialised professional experience, remember that everyone has a set of basic, soft skills. Many of these are what we call transferable skills - as in they can take you a long way professionally without being specific to any domain. Some excellent examples of these are people skills, time management, organisation and even being good with numbers. Spend some time developing transferable and specific skills such as communication and computer knowledge so that you can put your best foot forward in your internship.
Start developing your network by following and interacting with the CEOs and founders of companies and startups on social media. Send them a message outlining your interest in their company and your desire to work there. Give a compelling explanation of why you would be a good fit for their company. Following them and their companies can also give you the eyes you need to spot any internship or trainee opportunities that they may float on their social media profiles.
Wikimedia Common
Where should you apply for an internship?
Internships might be useful for your future endeavour to join a great company. However, with so many options available, finding an internship in India might be tough. Here are the top 3 finest internship sites in India for you to look up today.
Internshala is, without a doubt, one of the most popular internship websites in India. An incredibly versatile and user-friendly interface that allows people to get a thorough tour of the available options. The requirements can be tailored to the user's preferences. Internshala will then give a list of available internships. From MNCs to small enterprises, digital marketing to content creation, there is a wide range of companies available here. It also provides students with a variety of industries they may choose from.
In addition to being developed as a professional networking tool, LinkedIn is also one of the top internship websites in India. The internships that are available here draw students in and help them create a strong online presence to share with potential employers. Create a network and establish connections with potential mentors, managers and future colleagues using LinkedIn to score the best internships.
LetsIntern offers user-friendly internships with the bare minimum requirements and a decent stipend. This website is particularly popular among college students looking for internships in India. Its extensive reach inside small firms sets it apart from its competitors by bringing to the fore those important but often overlooked opportunities that can make all the difference when you are just starting on your professional journey.
Perks of an internship
Lately, getting that significant job offer no longer depends on just having a good degree. Nowadays, developing a successful career is as much about having relevant job experience as it is about having a degree and doing well in exams. In order to help students stand out, internships have thus become essential. Besides providing an employment opportunity, internships have other benefits which are as follows:
Understanding of work environment
Internships are useful for students who are deciding on a profession. They may gain a better perspective on what it's like to work for a certain firm and have a better understanding of the sector by joining a team. The insights you gain will be invaluable when deciding on the job you want, and perhaps more importantly, the jobs you don't want to do in the future.
Exploring a future career path
Students can experience an industry or job for a short time through an internship. Even if they dislike the internship, they may still utilise the information to their advantage while looking for future jobs or deciding on their degree or profession.
Internships are a useful method to widen your professional network. Professional connections you meet might be the most important link for your future employment. Demonstrating interest, excitement, and desire can help them recognise your potential.
If you are joining the workforce for the first time after college or a vocational training programme, you most certainly lack the necessary experience. An internship is an excellent approach to bridging that gap. You may earn significant experience by participating in meetings and doing given duties in a real-world situation.
Taking on an internship not only teaches you about the workplace but also about yourself. It will be much easier for you to identify your own strengths, weaknesses and preferences. Most importantly, the knowledge that you have practical experience can greatly increase your confidence while applying for jobs and in interviews.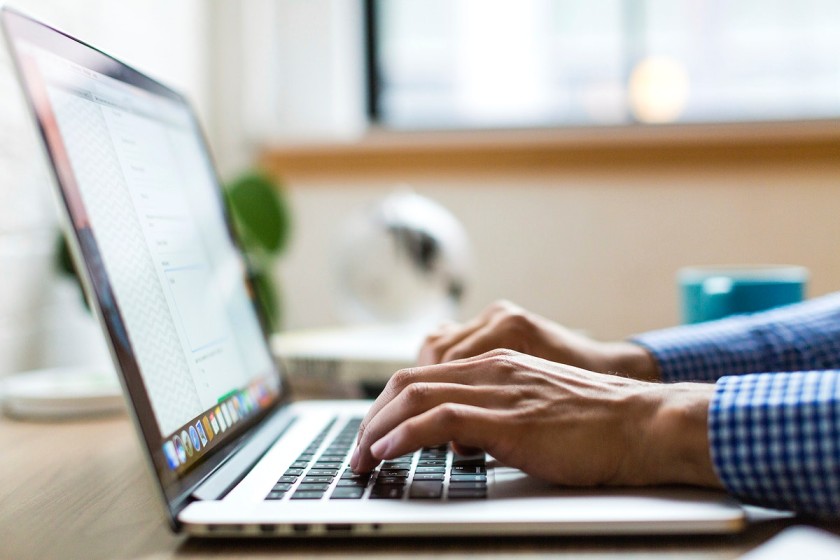 Rawpixel
Because it may provide you access to chances and new abilities that you wouldn't otherwise have, an internship is very important, especially in today's world. In addition to teaching you the technical aspects of the business of their choice, an internship will also teach you how to communicate with other professionals in a work environment and hone crucial soft skills like time management, organisation, flexibility, problem-solving, and cooperation. So, use the abovementioned internship websites to search for the internship you like, and then apply right away!
Last updated on 16 Aug 2022
19:33 PM