design
Architecture vs Interior Design: How are they different?
Posted on 24 Sep 2022
16:41 PM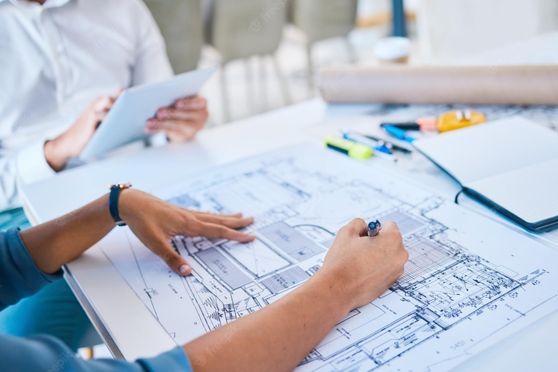 freepik
Summary
Architects and interior designers employ their creativity, artistic bent of mind, and problem-solving abilities to create visually stunning spaces
Although complementary, interior design and architecture both follow very different techniques.
Often students find themselves at a crossroads when it comes to choosing a career. For instance, if one is passionate about engineering they'd find themselves confused about which branch of engineering to pursue ~ computer or electrical engineering.
This is quite a common confusion and if you are someone who is interested in designing but find yourself confused between Architecture and Interior Design then keep reading this article to learn about the major differences and skills needed in each profession so you can choose the one that best suits your career goals.
Check Out: Digital Design: A Blend of Creativity & Technology
Architecture vs Interior Design: About The Profession
People commonly mix up these two professions: architecture and interior design since they both have similar work profiles that require design. However, the difference lies in that an interior designer designs the interior of a building while an architect designs the building's exterior.
Architect: A person who designs, evaluates, and supervises the building process is known as an architect. They design structures that serve some specific purpose while also being aesthetically pleasing. The effort of an architect is evident in each and every detail of a building's foundation and façade. They make sure that the right amount of space is provided in line with the client's needs, and they arrange the fundamental layout of the building, including the placement of various rooms like the kitchen, dining room, bedrooms, bathrooms and even the balconies and garden.
Interior Designer: An Interior Designer, on the other hand, is in charge of decorating and furnishing the vacant spaces within and outside a structure, once it has been built. They design a property's interior and enhance it so that it suits the purpose for which it will be utilised. For instance, if they are given the task of designing a house, they choose the sofas that will go in the drawing room, the curtains that will look good with the sofa, the colour scheme for the entire house, etc.
Read: Career in Web Designing: Courses, Responsibilities & Skills
Architecture vs Interior Design: Major Differences
Although complementary, interior design and architecture both follow very different techniques. As a result, pursuing these professions also comes with different requirements and responsibilities. Check out some of the major differences between Architecture & Interior Design given below.
Education
Architect: A bachelor's degree in architecture is obtained after five years of study by an architect. They are authorised to obtain approval for the building designs from the regional development authority because they are registered with the COA (Council of Architecture), which was established by the Indian government. An architect may continue their education and earn a master's degree with a focus on conservation, urban design, or any other area of specialisation.
Interior Designer: A bachelor's degree, a diploma, or a certificate in interior design are among the various levels of qualification. After completing any of the certified courses, an interior designer can begin their practice. A certificate course typically lasts from six months to a year, whilst a bachelor's degree course lasts between three and five years. A diploma course lasts between one and two years.
Read: How to become an Interior Designer
Roles & Responsibilities
Architect: An architect's primary duty is to design the building in accordance with the client's specifications and the local building regulations. The building's form, exterior treatment, interior layout, building services, etc, are all considered in the building design. The architect submits the building plans to the local development authority once the project's design is complete so that the building can be approved and construction can begin. In order to ensure smooth project execution and completion, the architect also coordinates with the numerous contractors on site and oversees the overall construction activity.
Interior Designer: Making indoor spaces pleasant, useful, and aesthetically beautiful is the responsibility of interior designers. The majority of interior designers start projects by determining the demands and goals of their clients, which frequently involves the intended use of the room and the movement patterns of the users. Interior designers conduct material research and make rough sketches of design concepts after client meetings. To generate two- and three-dimensional plans, many interior designers also employ CAD and BIM software. To complete the aesthetic of the interiors, an interior designer also chooses furniture, textiles, draperies, hardware, colour schemes, paint colours, and wallpaper.
Check out: Career in Fine Arts
Architecture vs Interior Design: The Right Choice
Architects and interior designers employ their creativity, artistic bent of mind, and problem-solving abilities to create visually stunning spaces. Consider carefully if you are most passionate about interior or exterior design before making your decision. Both professions are in demand throughout all industries today, from governments to educational institutions and everything in between, regardless of which one you choose. Ultimately, it is one's aptitude and enthusiasm that should determine the career path one takes. So consider all the factors, and make an informed decision today.
Last updated on 24 Sep 2022
16:41 PM