Engineering
Career in Telecommunication Engineering: Everything you need to know
Posted on 17 May 2023
09:17 AM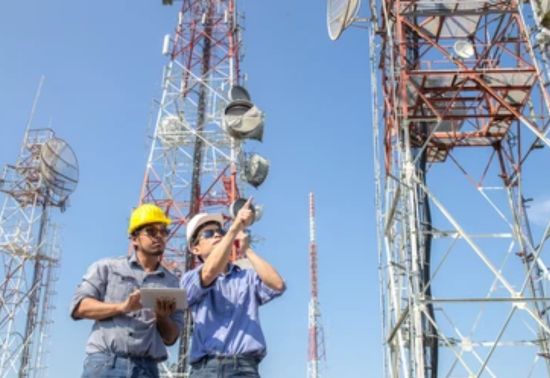 Shutterstock
Summary
One nation that has recognised the potential of telecom and IT in the process of economic development is India
Telecommunications engineering is a branch of engineering that focuses on the design and optimisation of communication systems and components
World Telecommunication Day 2023: Since its inception in 1969, World Telecommunication Day has been observed on May 17 every year to commemorate the signing of the first International Telegraph Convention in 1865 and the founding of the International Telecommunication Union(ITU). The aim of World Telecommunication and Information Society Day (WTISD) is to promote awareness of the opportunities that the usage of the Internet and other ICTs may offer to societies and economies as well as strategies for bridging the digital divide.
The more popular engineering disciplines, such as mechanical, chemical, computer science, civil, and electrical, are usually the most talked about. However, Telecommunications Engineering, on the other hand, is also a significant subfield of engineering - though a relatively lesser-known one. And if you are wondering how to take your interest in telecommunications and make it into a rewarding career - you are at the right place!
Read on to learn more about Telecommunications Engineering…
Telecommunications Engineering: Introduction
Telecommunications engineering is a branch of engineering that focuses on the design and optimisation of communication systems and components. The communications infrastructure is designed and optimised by engineers from a variety of backgrounds, including systems, electronics, and electrical engineering.
Telecommunications engineering is a four-year degree in engineering and the work ranges from basic circuit designing to mass development strategies; thus, engineers must design, build, and test numerous strategies and solutions that help people communicate over distances. Further, these engineers are hired in various industries, including telephone and internet networking, radios and television, and satellite communications.
Telecommunications Engineering: Educational Qualifications
To become a telecommunications engineer, you need to meet the following educational qualifications:
Candidates must have completed 10+2 from a recognised board with at least 50% aggregate marks with either physics, chemistry, and maths or physics, chemistry, maths, and biology as core subjects.
To get admission to an undergraduate degree in telecommunications engineering, candidates have to appear for the entrance examination conducted by several universities.
For admission to an M.Tech degree, it is important to have an undergraduate degree in Telecommunications or a related field with a 60% aggregate mark from a recognised board.
Check out the list of colleges offering degrees in Telecommunication here.
Telecommunications Engineering: Important Skills
Mathematical Skills: Strong quantitative abilities are required for the position of telecommunications engineer. For telecom engineers to be able to analyse situations, solve problems, troubleshoot, and build equipment, they must have a deep understanding of calculus.
Strong Concentration: Strong focus skills are necessary for a telecom engineer. In addition to developing intricate electrical systems, they must also keep track of numerous technological elements. While carrying out complex duties, a telecommunications engineer designs elements as well.
Organisational Skills: The job of a telecom engineer requires multitasking. To implement telecom infrastructures and software, he or she must gather, organise, and document complex information. They offer assistance with hardware and programme upkeep, upgrades, and problem-solving.
Communication Skills: Interacting with techs, clients, and coworkers is a part of the job of a telecom engineer. They must explain difficult concepts in straightforward terms. The Telecom Engineer's job includes interacting with non-technical stakeholders. Therefore, having good communication skills is most valuable for a telecom engineer.
Mechanical Skills: A Telecom Engineer must have technical skills. They must be knowledgeable about a variety of gadgets and pieces of machinery used in the telecoms sector.
Telecommunications Engineering: Career Opportunities
After earning a degree in communications engineering, there are many career options available. Students are prepared to reach the greatest milestone in the field of telecommunication engineering once they have mastered several skills, including time management, a scientific approach, technical skills, organisational skills, and an analytical mentality.
Some of the popular job profiles are:
Maintenance Engineer Telecom
Telecommunications operator
Telecom and Power Engineer
Telecommunications manager
Telecommunications Specialist
Computer programmer
Telecommunications technician
Data analyst
Research and Development Engineer
Technical Support Manager
There is also a rapid expansion in the telecommunication sector. One nation that has recognised the potential of telecom and IT in the process of economic development is India. Due to the increasing need for wireless and digital contact in today's time, the demand for telecom engineers in India is constantly increasing.
Last updated on 17 May 2023
11:34 AM