travelling
Top 5 Career Opportunities for People Who Love To Travel
Posted on 10 Oct 2022
15:06 PM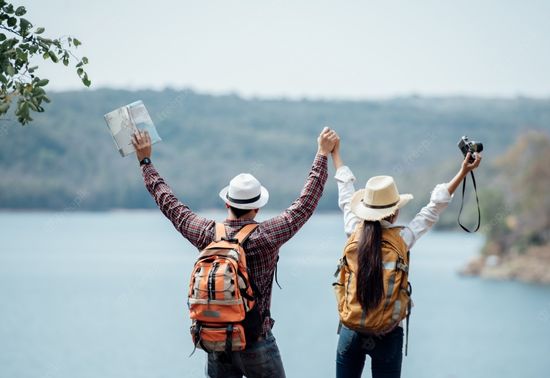 Freepik
Summary
From Event Planning to Photography, there are number of career opportunities for travel buffs
Be it travel blogging, teaching a language, or photography, these are professions that allow you to create new experiences for yourself each day and build a collection of treasured memories and exciting adventures
Not all those who wander are lost~ J.R.R. Tolkien
While a regular 9-5 job might provide many people with the stability they desire, for that not-so-rare-soul that has been bitten by the wanderlust bug, the monotony of a full office workday might severely dampen their spirits. But what if you could pursue your dreams of seeing the world while still working? What about a career that lets you travel the world?
So if you are someone who wants to 'wander' and never settle down in one place then here is a list of the top 5 professions that you should consider! Read on to know more…
1. Event Planning
Event planners are engaged in putting together elaborate gatherings, parties, performances, and even weddings for their clients. Event coordinators frequently travel from event to event as part of their duties, making this an ideal profession for someone who likes to travel frequently. Managing finances, travel plans, planning various event services, and engaging with clients to ensure their expectations are met are some of the typical tasks you will be taking care of. On the upside, you will be meeting new people, traveling to new places, and attending exciting events.
Read Everything you need to know about Event Management
2. English as a Second Language Teacher
English teaching takes you all over the world if you are proficient in speaking and understanding the language. Being a prominent global language of communication, English has a huge demand in many different nations, whether it be teaching grammar, spoken English, or just the fundamentals of the language. Asian and European cultures usually place great value on youngsters learning English. Teachers not only benefit financially from teaching, but they also get the opportunity to see a variety of foreign countries, live with other expats, and gain a thorough understanding of other cultures because the majority of assignments run for at least a year. ESL or TEFL training is necessary for these teaching jobs. Once you're certified, you'll be qualified for more pay than teachers without this certification.
Check Out: How To Become A Teacher
3. Flight Attendant
One of the best jobs that allows you to travel regularly is that of a flight attendant. Of course, the career itself can be demanding, since the comfort and safety of passengers aboard aircraft are the responsibility of flight attendants. They serve food and drink, converse with and guide passengers as needed, and demonstrate emergency service protocols. However, as flights crisscross the world, the work itself provides opportunities for travel both domestically and internationally along with decent pay, paid stays, and extra money given by the airlines for spending during the trip.
Know More: 3 Qualities That Separate A Great Air Hostess From The Rest
4. Travel Blogger
A brand-new profession showcasing your storytelling and filmmaking abilities has emerged - and that is travel blogging. Travel bloggers write or make videos about their adventures so that readers/viewers can experience the world from their perspective. Making travel blogs and videos can earn you money, or you can work for yourself by creating an online blog or making videos for Instagram & YouTube. To make a career in travel blogging, one needs to have a flair for content creation and be familiar with the fundamentals of blogging and creating videos to get started; everything else can be learned as you go.
Check Out: Career in Tourism Industry
5. Freelancer
A fantastic way to work without any 9 to 5 commitments is through freelancing. This can be particularly beneficial since you have the option to travel and explore while you continue to work on assignments remotely. As long as you have the right skills in a domain where it is possible to work online or remotely, you can take up projects as a freelancer, and travel whenever and anywhere you choose. It is becoming more and more usual to launch a small business, freelance, and travel the world in the era of the internet. It is also becoming quite a trend to work from coffee shops while traveling full-time.
Read: Top 6 Industrial Skills in Demand in 2022
Be it travel blogging, teaching a language, or photography, these are professions that allow you to create new experiences for yourself each day and build a collection of treasured memories and exciting adventures. Go ahead and build your career while pursuing your travel ambitions. The only thing left to do is discover your skillset and put them to good use!
Last updated on 10 Oct 2022
15:06 PM