Tally
Tally Course: Introduction, Eligibility & Career Opportunities
Posted on 04 Feb 2023
11:01 AM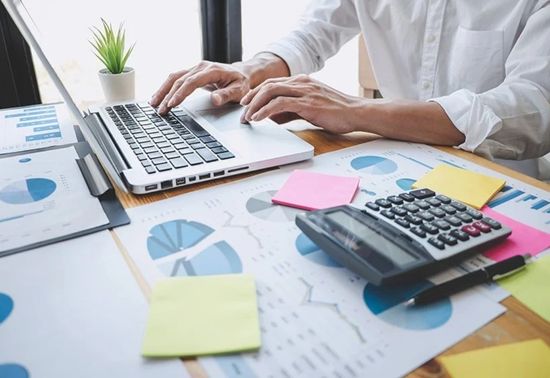 File picture
Summary
Learning Tally could provide one with the necessary knowledge and abilities for careers in banking, bookkeeping, inventory management, billing and taxation, and other related fields
A Tally computer course can also be taken by learners to improve their chances of finding employment because there is a steady demand for Tally-literate people in the workforce
The Goenkas created the well-known programme Transactions Allowed in a Linear Line Yards or Tally in 1986. Its main goal is to carry out accounting duties in a highly comprehensive and structured way, and it is implemented by numerous small and medium-sized businesses. Do you find spreadsheets interesting? If yes then pursuing a career in Tally might be the right choice for you!
Tally Course: Reasons to pursue
Learning Tally could provide one with the necessary knowledge and abilities for careers in banking, bookkeeping, inventory management, billing and taxation, and other related fields. By having a working knowledge of Tally, one may be able to switch departments or areas of employment, take advantage of lucrative chances as a potential employee, alter one's course in the workforce, or run their own business successfully.
An in-depth understanding of the software and knowledge of concepts like inventory management, GST and TDS computation, changing company records, etc. can be acquired through a Tally course, which is typically one to three months in duration. Additionally, this software is used by many global corporations since it is simple to use and assists in maintaining an error- and glitch-free record of a company's accounts. For individuals who wish to get into accounting as a profession, it's a perfect pick.
Tally Course: Eligibility Criteria
There are specified criteria that one must meet in order to apply to any course, whether it be GST certification courses or short-term Finance courses. To enroll in a Tally course, one must meet the following requirements:
You must have finished secondary school, which is comparable to 10+2. (preferably in the Commerce stream, though candidates from any stream can apply)
Some familiarity with accounting and business management is preferable.
One can apply for this course after their graduation as it will act as professional upskilling.
Tally Course: Career Opportunities
One of the most well-known entry-level tools when it comes to accounting, Tally, speeds up the creation of charts and advances project completion. It is used in many different fields, including marketing, finance, healthcare, and education. After completing a Tally course, the following are the top career opportunities one can consider:
Accounting Clerk
Accounting Associate
Accounts Assistant
Accounts Executive
Accounts Officer
Accounts Supervisor
Tally Operator
Tally Accounts Manager
Tally Accounts Executive
Tax Accountant
Bookkeeper
Investment Banker
Financial Tally Analyst
Accounting Clerk
Tally is a skill that is highly valued in the job market and is necessary for many types of businesses. There are numerous online courses for learning Tally, and they serve as a great foundation. A Tally computer course can also be taken by learners to improve their chances of finding employment because there is a steady demand for Tally-literate people in the workforce.
Last updated on 04 Feb 2023
11:01 AM