Linkedin
LinkedIn: 4 Reasons Students Should Explore the Platform
Posted on 22 Sep 2022
17:29 PM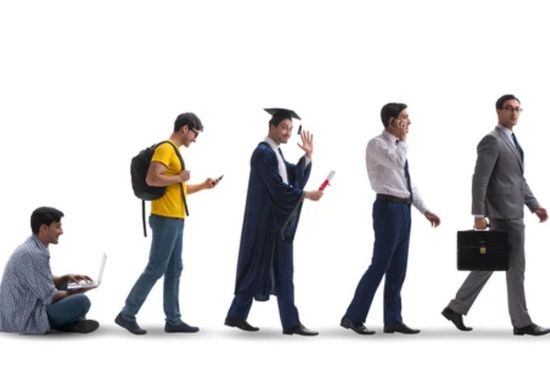 Shutterstock
Summary
Currently, LinkedIn has users from more than 200 countries, totaling over 750 million individuals
Students looking for a significant advantage in their career development may find LinkedIn to be a fantastic resource
You don't have to wait till you start working to get on LinkedIn, a well-known social network for professional growth. Professionals use this network for building contacts, and landing employment, internships, and volunteer opportunities. The changing times have made it imperative that people start thinking about these things while they are still in high school or college. So, whether you are a high school student or an undergraduate student, using LinkedIn will only pave the way for you to achieve your career goals.
Importance of LinkedIn for Students
Currently, LinkedIn has users from more than 200 countries, totaling over 750 million individuals. Since its inception in 2003, the networking site has expanded to offer a range of services to educators, salespeople, and recruiters, in addition to its original goal of connecting job seekers and employers.
In today's time when students are relying heavily on the internet for everything, from buying video games to taking a course, to make it big in one's career, exposure to the corporate world is necessary and LinkedIn is one of the best ways for students, who are still in high school or college, to get started.
Take a step forward and make a LinkedIn account today because of these 4 top reasons:
1. Building Networks: Any career advancement depends greatly on who you know and hence networking is a cornerstone of landing a good role. Before you enter into the industry you wish to work in, make connections with classmates, university professors, and more importantly mentors or professionals from the same field. You never know when a link will be useful, and the larger your network, the greater your chances of being recommended for a job.
2. Employment Opportunities: Having a LinkedIn profile gives you access to work opportunities around the world. Before LinkedIn, students would get jobs through classified ads or contacts. But now, your employment options have greatly increased. Whether you are studying in India or abroad, you need only enter your field of specialization and locate a suitable internship, or a part-time or volunteering opportunity in your area. Additionally, if there are any specific companies you are interested in, reach out to key executives in the company and seek internships or volunteering engagements from them.
3. Personal Brand: As you gain more experience and update the same of your LinkedIn profile, this will stand you in excellent stead when after completing your education, you take your first step into the professional world. Your personal brand is something you develop for yourself by showcasing your abilities, qualities, interests, and work experience on your profile. When you have a full LinkedIn profile that shows your willingness to work, you have a veritable brand that tells your story to potential recruiters.
4. Easy to Apply for Jobs: LinkedIn has overtaken the conventional hiring procedure as one of the most important tools. You can easily upload your resume to your LinkedIn profile and showcase yourself as an individual open to working with recruiters. Additionally, with your resume uploaded on the website, you can easily apply for opportunities that are advertised on the portal.
How can you make the most of LinkedIn as a student?
LinkedIn can be a great source of information and a pathway to starting a career if it is used in the right way. Here are some essential tips for students to use LinkedIn to their advantage.
1. Professional Photograph: You need to look competent and professional in your LinkedIn profile picture. So, no selfies, no photos from your most recent vacation, etc. Making the extra effort to dress properly shows future employers that you are reliable and responsible, and it creates an excellent first impression.
2. Education & Experience: Similar to a CV, a LinkedIn profile allows you to list your educational qualifications, professional experience, internships, and extracurricular activities. Being specific about your achievements can also help you appear in search results for future employers.
3. Joining Professional Groups: You may network with like-minded people through LinkedIn groups and use them as channels to showcase your knowledge. Utilise the site's recommendation and search tools to locate groups. Verify who in your network is a member of a particular group, and then build on your existing relationships to forge new ones.
4. Engagement with Connections: LinkedIn offers you excellent opportunities to establish industry connections, much like a professional conference or job fair. Leaving likes, comments, and shares on posts can start a discussion, and you can use the rapport you establish online to meet up in person and discuss professional or mentoring opportunities.
5. Research About Companies: Explore companies based on industry, geography, and other keywords by using LinkedIn's search function. Finding out general company information might help you prepare for interviews, but finding out who in your network is related to that company can also help you get a foot in the door. For details on a company's organisational objectives, hiring procedures, and ongoing projects, check out its LinkedIn profile.
Students looking for a significant advantage in their career development may find LinkedIn to be a fantastic resource. Due to several misconceptions about the platform's relevance to them or their perceptions that their profiles are not up to the mark, many students avoid using it. The abovementioned advantages and importance of LinkedIn will help students take the best decisions and move towards this professional social media platform.
Last updated on 22 Sep 2022
17:29 PM