Aviation
Career in Aviation Management: Courses, Eligibility and Job Prospects
Posted on 05 Nov 2022
13:16 PM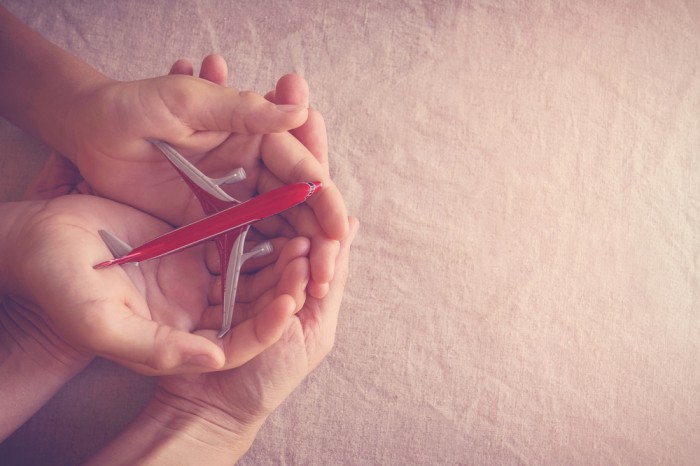 Shutterstock
Summary
Aviation Management is an umbrella term that encompasses a host of different management roles related to the various sectors of the aviation industry
For a fresher in this sector, average salary packages can range from Rs 3-4 lakhs and go up to Rs 10-15 lakhs per annum
Aviation Management is quite a broad term under which lies multiple job opportunities. Both the airlines and airport operation management fall under aviation management and that's why the scope of employment here is huge. The whole of the aerospace business is what aviation management comprises of.
Various Jobs in Aviation Management
Aviation Management is an umbrella term that encompasses a host of different management roles related to the various sectors of the aviation industry. The areas where you could find opportunities are:
Airport Management
Air Traffic Control
Fueling Management
Credit Control Management
Freight and Cargo Management
Airport Duty Management
Airport Systems Management
Ground handling
Airport hospitality
Aircraft Maintenance Management
There could be a number of different roles at various levels available within these broad categories. Candidates should pursue roles and careers based on what interests them and what they have an aptitude for.
Depending on what you decide to pursue, there is also a wide range of courses and subjects to choose from. Let's take a look at some of these:
Courses in Aviation Management:
1. BBA Course in Aviation Management (3 years): This course prepares you for the various management roles in Aviation. Subjects included in this course are Financial Accounting, Cargo Handling, Aviation Marketing, Research Methodology and Report Writing, Organisational Behaviour, Airport Functions of Airlines, and others.
2. MBA in Aviation Management (2 years): This is a specialisation that graduates from similar or related fields can pursue. Subjects included here are E-Business, Aircraft Maintenance and Management, Supply Chain Management, Aviation Law, Airline Economics, Airline Advertising and Sales Promotion, Aircraft Maintenance Management, among others.
3. BSc in Aviation (3 years): This degree is meant for those looking to pursue more technical roles in aviation management. Subjects and topics covered here are Air Regulations, Navigation, Meteorology, Aircraft and Engine, Air Traffic Control, Crew Management, etc. Candidates can also go on to advanced postgraduate courses related to the Aviation sector like MSc Aviation Safety, Commercial Pilot Training (CPL), after completing a BSc in Aviation.
4. Commercial Pilot Training (CPL): This course prepares and trains you to become a commercial pilot. Over the duration of the course, you will be given practical training as well as taught theoretical subjects. There is also the component of clocking the requisite number of flight hours which is mandatory to get a job as a commercial pilot. Successful candidates will be awarded CPL, who can then go on to high-paying jobs with national and international airlines.
5. Diploma in Aviation Management (1 year): The course is primarily focused on Airport Management. Subjects covered here are Staff Management, Safety and Security Management, Cargo Management and Handling and Airport Strategy and Functioning.
6. Diploma in Aviation Hospitality: No matter the sector, these days skilled personnel are always required to take care of customers, which is a top priority if the industry and business have to thrive. This specialised diploma arms you with the specific skills that one needs to work in the aviation sector. Subjects covered here are Communication, Introduction to Aviation Hospitality, Food and Beverage Production, Front Office Operations, Management, etc.
7. BE/BTech in Aeronautical Engineering (4 years): This degree is perfect for those who have an interest in aviation and want to get an engineering degree. In addition to the basics, you could also look to specialise in Aerodynamic and Fluid Dynamics, Aerospace Propulsion, Electronic Systems, Navigational Guidance and Control Systems and Instrumentation and Communication. Most private airlines hire Aeronautical engineering graduates.
Key Skills Required:
While there are specific job-related skills that you will require depending on the sector, there are some overall skills that will stand you in good stead. To completely know about aviation management and its prospects, one must be in terms of the primary skills required here.
Teamwork & coordination
Language proficiency
Physical Fitness
High presence of mind
Understanding of technical skills
Friendly personality
Analytical Thinking
Communicative Nature
Eligibility Criteria:
For admission to UG, a candidate must have passed class 10+2 from a recognised board of education with a minimum of 50% marks and should belong to the Science stream.
For admission to PG, a candidate should be a graduate with a minimum of 50% from any recognised university/institute. There are a few entrance examinations conducted for admission in PG at both the state and national level like GATE, TANCET, AP PGECET and PU CET.
For a job as a cabin crew or ground staff, a candidate can belong from any stream (Arts/Commerce/Science).
Top Colleges for Aviation Management:
Jamia Millia Islamia University (JMI), New Delhi- BSc in Aeronautics
Kristu Jayanti College (KJC), Bangalore- BBA in Aviation
IIHM, Delhi- Diploma in Aviation
Presidency University, School of Management, Bangalore- BBA in Aviation
Andhra Loyola College (ALC), Vijaywada- BBA in Aviation
Amity University, Noida- Diploma in Aviation, BTech in Aerospace Engineering, BTech and MTech in Avionics
NIMS University, Jaipur- Diploma in Aviation, MSc in Aviation
Hindustan Institute of Technology and Science (HITS), Chennai- MBA in Aviation
SJES College of Management Studies, Bangalore- MBA in Aviation and Logistics Management
Nehru College of Aeronautics and Applied Sciences, Coimbatore- MBA in Airline and Airport Management
Job Prospects:
For a fresher in this sector, average salary packages can range from Rs 3-4 lakhs and go upto Rs 10-15 lakhs per annum. The starting salary for a cabin crew/ steward is Rs 5 lakhs - Rs 7 lakhs per annum whereas for ground staff, the package is between Rs 4 lakh - Rs 6 lakh per annum. Aviation Managers are considered to be the highest paid in the field of Aviation Management.
As a fresher, one can get into job roles like Flight Follower, Freight and Cargo Management, Systems Management, Operations Agent, Airfield Operator, etc
Some of the sought-after job roles in the Aviation Sector can be listed as follows:
Airline Cabin Crew- The average salary range starts from 3 lakhs and goes up to 5 lakhs per annum.
Aviation Maintenance Technician- As a fresher, the average salary range can be from 4 lakhs to 9 lakhs per annum
Airport Operations Manager- Salary range for this profile can be from 5 lakhs to 10 lakhs per annum.
Air Traffic Controllers- Average annual salary is almost Rs 8 lakhs per annum
And finally, some of the top companies recruiting for job profiles in the Aviation sector are:
Airport Authority of India (AAI)
Air Asia
Airbnb
Indigo
Vistara
British Airways
GoAir
DRDO
Last updated on 05 Nov 2022
13:19 PM