upskilling
5 Upcoming Trends in Employee Upskilling & Reskilling in 2023
Posted on 24 Dec 2022
11:30 AM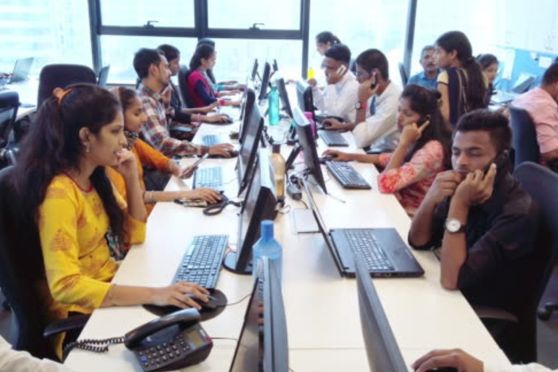 iStock
Summary
The pandemic has altered how we communicate, work, and develop in remote/hybrid environments, making it more important than ever for employees to undergo upskilling
According to one study, 40% of Indian workers will need reskilling and 60% will need upskilling as the employment market in India changes due to the introduction of new-age innovation in all industries
After the COVID-19 pandemic hit the world in 2020, learning and skill development in the workplace abruptly came to an end. Businesses from all sectors were forced into survival mode by the unforeseen crisis. Companies had to reorganise themselves so that employees could benefit from whatever income or profit was made at the time.
The intensity of this dilemma has only increased in the post-pandemic environment, as has the necessity of upskilling, which is advantageous to both employees and businesses. According to one study, 40% of Indian workers will need reskilling and 60% will need upskilling as the employment market in India changes due to the introduction of new-age innovation in all industries.
1. Corporate learners look at the ROI of skilling
According to the World Economic Forum, there is an urgent need for reskilling on a global scale. The COVID-19 epidemic has also made the skills gap even wider (particularly in professions that rely more heavily on technology). McKinsey & Company reports that 87% of businesses either are already experiencing or expect to experience a skills shortage in the near future.
Going forward, corporate learners will consider the ROI of skilling because it will enable them to advance in their roles and take advantage of fresh opportunities within the company.
2. Usage of knowledge for immediate deployment
As job requirements change and new skills are required, companies are forced to either find new talent or fill the gap through upskilling. Technology continues to rapidly change the way most organisations operate. In response, employees must consistently look out for knowledge requiring immediate deployment. It also helps to add to their technical knowledge and skill sets.
On this front, employees are looking at programmes for credentialing and upskilling in particular jobs. This strategy provides job-specific training to employees that can improve their current skill sets, such as lessons on specialised software that is only used by a small portion of the organisation. Credentialing programmes, which lead to a professional certificate, offer excellent chances for workers to enhance their existing skill sets.
3. Small and bite-sized learning that can be easily processed
Bite-sized learning divides difficult subjects into bite-sized pieces. It is a highly focused teaching strategy in which learners acquire subject matter through smaller inputs over shorter time periods.
4. The methodology used in the delivery
Coaching and mentoring will be at the centre of the upskilling and reskilling revolution. Live coaches who monitor students' progress and offer both group and individualised virtual support to help students reach their goals will play this crucial role.
Furthermore, there will be an emphasis on personalized learning. This aims to tailor the upskilling programme to each professional's unique strengths, needs, abilities, and interests. This helps in creating a learning plan for the learner that is most suited for them. The fundamental idea behind introducing personalised learning is that every professional learns in a unique way and at a unique speed. Each individual in personalised learning receives a "learning plan" based on their learning style, prior knowledge, abilities, and interests. It goes against the "one size fits all" philosophy.
5. Strong peer cohort
Peer-to-peer (P2P) learning has historically been praised as one of the most effective ways to promote professional growth in the business environment. Employees may be less scared to acquire new skills than they otherwise would be in more traditional seminar-type settings or if the content was provided by a supervisor or training manager. This approach is founded on the idea that people learn best when they can communicate with their peers.
One of the greatest trends that EdTech will emphasise is peer-to-peer learning. This approach will provide employees with greater control over their positions and improved communication with their co-workers, which can be a real benefit for businesses in the long run.
The pandemic has altered how we communicate, work, and develop in remote/hybrid environments, making it more important than ever for employees to undergo upskilling. In light of changing conditions characterised by technological disruption and digital transformation, both businesses and employees must adapt. Relevant upskilling can benefit both individuals and businesses greatly. Rich talent can be retained, and a culture of positivity and progress can be developed at work.
Last updated on 24 Dec 2022
11:30 AM