Career choice
4 Trending Careers to look out for in 2024
Posted on 09 Nov 2023
14:13 PM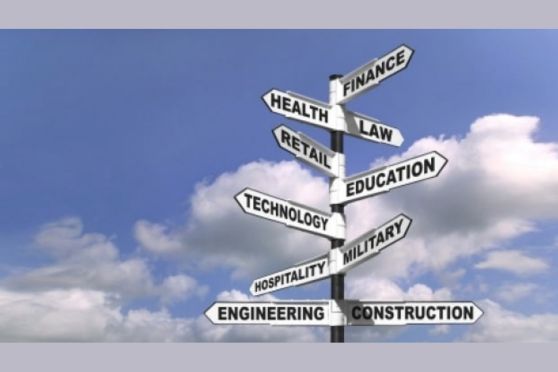 ChampStreet
Summary
In recent years, the country has been on a transformative journey, transitioning into the future by making well-researched and evolved study choices
The demand for professionals in fields such as UX/UI, fashion, data analytics, green tech, and sustainability is on the rise
India, a nation of diverse cultures, traditions, and languages, has always prided itself on its deep-rooted academic tradition. In recent years, the country has been on a transformative journey, transitioning into the future by making well-researched and evolved study choices. This transition involves a significant shift in the choice of courses and careers, with a focus on areas such as UX UI, fashion, data analytics, and more. These evolving study choices are empowering Indian students to meet the demands of the modern world and contribute to global innovation and growth.
Careers in Fashion
Fashion, once seen as a niche career choice, has now taken centre stage in India's evolving education landscape. The country's rich textile heritage, combined with a growing global fashion industry, has made fashion design and technology courses more relevant than ever. Students are learning not only about clothing and style but also about sustainable and ethical practices in the fashion industry. This forward-thinking approach is creating a new generation of fashion professionals who can navigate the complex, ever-changing world of couture and sustainability. India's rich cultural tapestry provides these students with invaluable access to local artisans and talent. They draw inspiration from the country's diverse craftsmanship and traditions, further enriching their fashion education and infusing their work with a unique blend of global trends and local artistry.
Careers in Data Analytics
Data analytics has become a mainstay in India's educational progression, as students embrace the power of data. In an era defined by information and technology, data analytics is at the forefront of business decision-making. Indian institutions are providing courses in data science, big data analytics, and artificial intelligence to meet this growing demand. Students are becoming data wizards, turning raw information into actionable insights, and are in high demand across industries, from healthcare to finance.
Careers in Sustainability and Green Tech
The emergence of green technology and sustainability courses in India reflects the nation's dedication to addressing environmental issues. India recognizes the importance of training professionals who can develop eco-friendly solutions. Indian students are taking the lead in areas like sustainable architecture and clean energy technologies, playing a pivotal role in creating a greener and more sustainable future, not only for India but for the entire world.
Careers in UX/UI
User Experience (UX) and User Interface (UI) design are emerging as pivotal fields in India's educational landscape. With the digital age in full swing, the demand for professionals who can create seamless, user-friendly digital interfaces has never been higher. Indian institutions have recognized this need and are offering comprehensive courses in UX/UI design. Students are learning to blend creativity with technology to craft user-centric digital experiences, catering to the needs of an ever-expanding online audience.
In conclusion, India's educational landscape is transforming, embracing well-researched and evolved study choices to usher in a bright future. The demand for professionals in fields such as UX/UI, fashion, data analytics, green tech, and sustainability is on the rise. This shift towards contemporary, in-demand courses signifies a fundamental change in the way India prepares its youth for the future. By offering education that aligns with global trends and demands, India is positioning itself as a hub of innovation and a vital contributor to the world's evolving needs. As the nation looks forward, it is evident that these study choices will continue to empower the next generation of Indians to lead in a dynamic and ever-changing world.
About the Author: Prerna Upadhyay is the Associate Director of Operations, Oxford International Education Services
Last updated on 09 Nov 2023
14:14 PM