IIEST Shibpur
SPHURAN 2.0: IIEST Shibpur holds annual Technical Fest
Posted on 14 Apr 2023
17:21 PM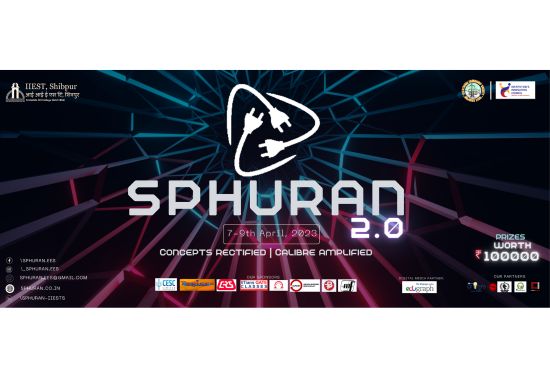 IIEST Shibpur
Summary
With more than 11+ events, hefty cash prizes and many participants,it provided a platform for budding engineers to showcase their skills, compete with each other, and learn from experts in the field
The event was a testament to the excellence of IIEST Shibpur in promoting technical education and fostering a culture of innovation among its students
The annual Technical Fest of the Department of Electrical Engineering, IIEST Shibpur, SPHURAN 2.0 ended on 9 April with a resounding success. With more than 11+ events, hefty cash prizes and many participants,it provided a platform for budding engineers to showcase their skills, compete with each other, and learn from experts in the field.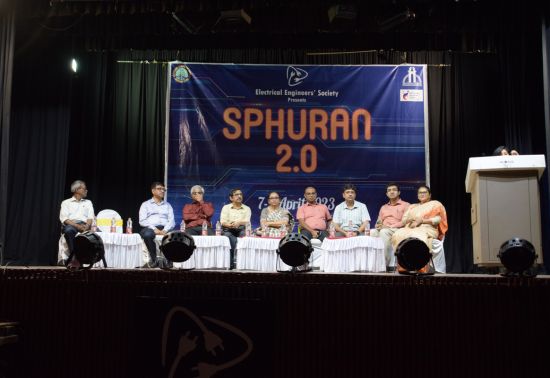 The Fest kicked off with the inauguration ceremony and industrial conclave attended by industrial stalwarts like Mr.Gautam Ray, Mr.Souradeep Mitra, Mr.Srijib Majumdar and revered academician Professor Gautam Bandyopadhyay and Professor Srijib Majumdar. The keynote speakers, who were experts in their fields, enlightened the participants with their knowledge and experience. The sessions were thought-provoking and provided valuable insights into the latest trends and advancements in electrical engineering.Moving on, there were many events such as technical quizzes in Electroquip and Vidyut Gyan, project presentations in Tech Trends, and robotics competitions in Ace the Race. The technical quizzes tested the student's knowledge in various fields of electrical engineering, while the project presentations gave them the opportunity to showcase their innovative ideas. The robotics competitions, which included line-followers, were particularly popular among the participants.
One of the highlights of the fest was the Alumni Convention event on the last day, where Alumni interacted with the students and talked about their own college life and their professional experiences which fascinated the students a lot. There were alumni from as early batches as 1981 joining from the USA.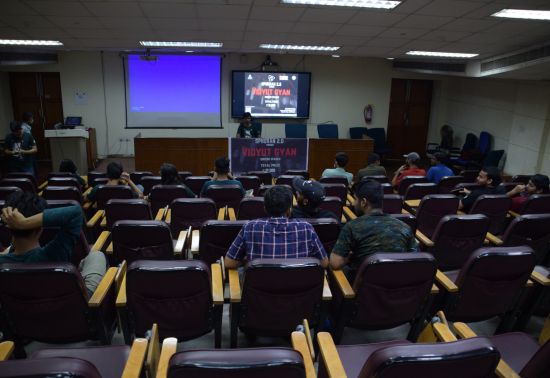 The fest was a great success, thanks to the efforts of the organisers, volunteers, and participants. It provided an excellent opportunity for students to showcase their skills, learn from experts, and interact with peers and industry professionals. The event was a testament to the excellence of IIEST Shibpur in promoting technical education and fostering a culture of innovation among its students.
Last updated on 14 Apr 2023
17:46 PM